I Never Use Autopay for My Bills — Here's How I Manage To Pay on Time Instead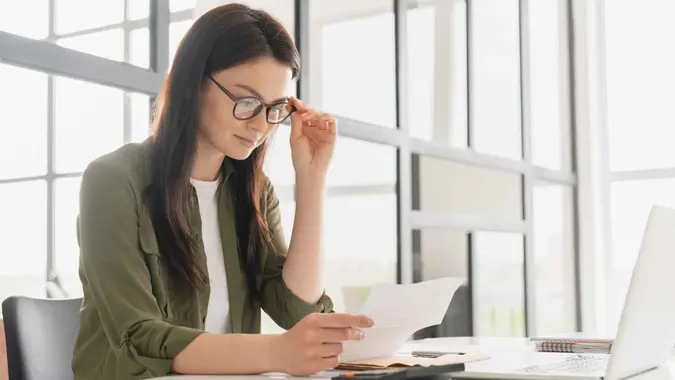 Inside Creative House / Getty Images/iStockphoto
In today's tech-savvy era, the allure of autopay for bill payments is stronger than ever. With utilities, Wi-Fi, phone bills, streaming platforms and rent to manage, it's tempting to embrace the convenience of automated systems. However, relying solely on autopay can lead to unexpected overcharges, erroneous fees, hard-to-track finances and difficult-to-cancel subscriptions. To protect their financial security, many people use alternative methods to make sure their bills get paid on time.
Here are four financial experts who opt not to use autopay and their strategies for timely payments.
Embrace Monthly Budgeting
Annettee Harris, owner of Harris Financial Coaching, discovered that autopay created inconsistent payments because it appeared as a one-time lump sum payment instead of itemizing what the sum was for. In Harris's case, canceling her autopayments allowed her to budget by the month and be in control of her finances.
"At the end of each month, I budget my expenses based on what I know needs to be paid the next month," Harris said. "If I have incidental expenses, I put those on my credit card and total them all to be paid at once when I reconcile my receipts. This helps me ensure that each fixed expense is paid and then I account for my variable expenses. For my variable expenses, like Amazon, lunch out or a visit to the hair salon, I take at least 30 minutes every weekend to ensure that I'm within my preset budget for what I wanted to spend and I plan to pay the total at the end of the month."
Regular Financial Check-Ins
While convenience often reigns supreme, relying solely on autopay doesn't guarantee financial peace. Josh Richner, public relations specialist at IAPDA.org, hasn't used autopay for credit card payments in years. He instead opts for a more proactive approach.
"I haven't used autopay for my credit card payments for several years," Richner said. "This is primarily because I like to keep oversight on my credit card balance, but also because it just works for me. I make a habit of checking my financials two to three times a week. When I keep this high-level look over my finances, I can decide when to make a payment and how much to pay. Yes, we can put our personal finances on autopilot if we [have] a mind to, but keeping that oversight eliminates any need for autopay, helps me spot inaccurate charges, catch potential identity theft and generally keeps me in the driver's seat of my financial life."
Utilize Spreadsheets
Saying no to autopay requires a certain organization, so you know you won't miss a payment and be on the hook for late fees.
"​​On my bill spreadsheet, I list all of my expected bills throughout the year and the anticipated due date," said Jacqueline Gilchrist, founder at Mom Money Map. "You could also add or just list the notification date if you want to pay your bills early and never have a late payment. As my bills come in and get paid, I indicate that the bill has been paid on my spreadsheet."
Leverage Digital Tools
Thanks to today's technology, digital tools streamline financial organization and can help ensure timely bill payments.
"I use Google Calendar to set reminders for each bill's due dates," said Casey Jones, founder and head of marketing and finance at CJ&CO. It's like having a personal assistant who never forgets. This not only ensures I never miss a payment but also helps me plan my monthly budget effectively."
If planners and analog organization aren't your thing, you can also find support for on-time bill payments from your phone.
"I've found Pocketbook, a budget planner and personal finance app, to be a lifesaver," Jones said. "It provides an overview of all my bills, due dates and amounts. It's like having a financial dashboard at my fingertips."
Engage in Manual Review and Payment
One significant drawback of autopay is the potential lack of financial literacy for the spender. It's vital to stay actively engaged in your financial well-being and make informed decisions when managing personal finance. 
"I make it a point to review each bill in detail before making a payment," Jones said. "This is where the magic happens. I spot discrepancies, understand my spending patterns and feel a sense of accomplishment every time I make a payment."
More From GOBankingRates