If You're Single With No Dependents, Do You Need Life Insurance?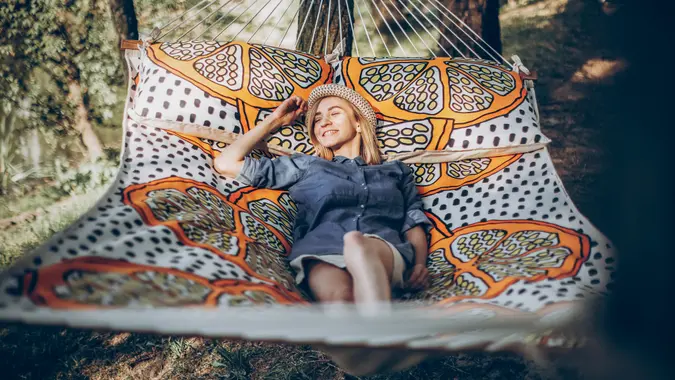 Bogdan Kurylo / Getty Images/iStockphoto
There are so many types of insurance out there — health insurance, car insurance, homeowners insurance, etc. — and it can be hard to figure out which coverages you actually need. Life insurance helps to ensure that any financial obligations are taken care of in the event that your dependents experience a loss of income due to your death — but do you need this type of insurance if you have no dependents?
GOBankingRates spoke with financial planners and insurance agents to find out their take.
You Probably Don't Need Life Insurance If You're Single With No Dependents
"If you are single and have no dependents, there is very little reason to buy life insurance," said Jay Zigmont, PhD, CFP, founder of Live, Learn, Plan, a financial planning firm based in Mississippi that specializes in helping child-free individuals.
However, if you have non-human dependents, this may be something to consider.
"I have seen some people buy life insurance to provide for their animals after they pass," Zigmont said.
But It's Better To Get Life Insurance When You Are Healthy
Even if you are single with no dependents now, you still may want to get life insurance if you think you may have dependents in the future.
"One's health may change, and a person may become uninsurable in the future," said Shane Canfield, CEO of WAEPA, a nonprofit providing civilian federal employees and their families with life insurance. "The best way to overcome that possibility is a whole life insurance plan with an option to buy additional coverage at intervals without underwriting."
Life insurance is also cheaper to obtain when you are younger and in good health.
"Younger individuals may want to get insurance because it's less expensive and they can protect their insurability, or because they plan to build a family later in life," said Chris Seabrook, a representative with the insurance agency Country Financial.
There Are Other Reasons You May Want Life Insurance
"Even if you're single with no dependents, one of the main reasons to have life insurance is to pay off any debt you may have accumulated," said Wilson Coffman, president of Coffman Retirement Group in Huntsville, Alabama. "Life insurance allows you to leave behind or take care of any financial responsibilities that have occurred. You do not want to leave this world placing the responsibility or burden on any family members, friends, co-workers or business partners."
It also can help cover funeral costs.
"Whether you realize it or not, there are costs involved upon your death," Coffman said. "Burial expenses can run upwards of tens of thousands of dollars. Someone must take care of these final expenses. Again, life insurance can help lift the burden off any entity or family member."
Another reason you might consider getting life insurance is to leave a legacy.
"Life insurance is a tax-free benefit," Coffman said. "Any life insurance passed on to beneficiaries is tax-free, which allows the funds to make a difference in someone else's life or even charity."
How Much Coverage Do You Need?
If you are single with no dependents but do decide you want life insurance, you might be unclear on how much coverage you need and who you should list as beneficiaries.
"Typically, the average amount of coverage is 10 to 12 times your income," Coffman said. "When it comes to your beneficiaries, you should list several people who will be in charge of handling your estate after you pass. This could include parents, siblings, cousins or even close friends. These beneficiaries will receive your remaining estate once all debts have been taken care of."
Your beneficiaries also could include a trust or a nonprofit, Seabrook said.
More From GOBankingRates