7 Jaw-Dropping Stats About the State of Americans' Finances 3 Years After the Pandemic Began

5 min Read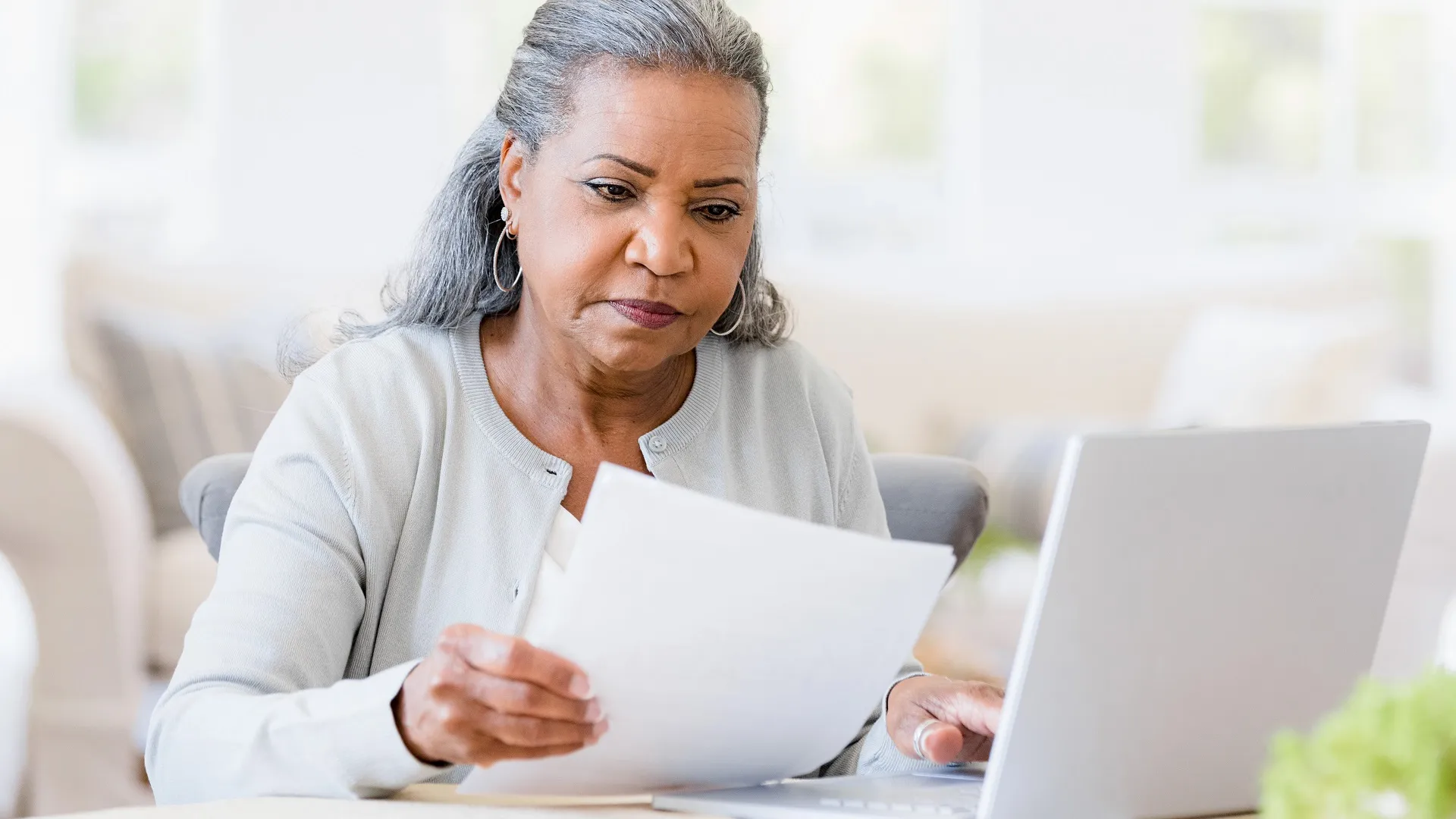 30% of Americans Say Their Finances Are Worse Now Than Pre-Pandemic
While 70% of Americans said their finances are about the same or better now than they were in pre-pandemic times, 30% said their finances are in a worse place, the Real Estate Witch survey found.
"The main cause is inflation," said Sam M. Huisache, data writer with Clever Real Estate. "Inflation has increased by 16% since 2020."
Compounded with job loss, this has made it hard for many Americans to bounce back to where they once were.
"Many Americans experienced job loss and income reduction due to the various social distancing laws put into place throughout the pandemic," Huisache said. "When Americans returned to work, they were met with an incredibly high rate of inflation. Seventy percent of Americans say recent levels of inflation have impacted their finances more than the COVID-19 pandemic. It is difficult to bounce back from a long period of unemployment when the cost of living has gone up so substantially in the past few years."
Find Out: How Many Americans Have $100,000 Saved for Retirement?
16% of Americans Don't Think Their Finances Will Ever Recover From the Effects of the Pandemic
The majority of Americans (39%) are confident their finances will get back on track sometime this year — if they haven't already — but 16% believe they will never get back to where they were before the pandemic occurred. Additionally, 10% believe their finances will recover in 2024, 4% believe their finances will recover in 2025, 2% believe they will recover in 2026, and 2% believe it will be 2027 or after before their finances fully recover from the effects of the pandemic.
23% of Americans Say the COVID-19 Pandemic Has Impacted Their Plans To Buy a Home in 2023
Nearly one-quarter of Americans (23%) said the pandemic has impacted their plans to buy a home this year — more than a potential recession (22%) or the anticipation of job loss or layoffs (18%). This could be due to a lack of available homes on the market, another effect of the pandemic.
"About 15% of homeowners delayed plans to sell their homes indefinitely due to COVID-19," Huisache said. "This could be due to career changes, health issues and more caused by the pandemic."
And there are other pandemic-related factors at play as well.
"Many Americans feel like the current economic climate in the U.S. presents too much uncertainty with purchasing a home," Huisache continued. "More than half of Americans (53%) are worried about future COVID variants emerging and the threat to economic improvement they may pose. Couple this with an expensive housing market due to pandemic-induced demand outpacing supply — many potential home buyers don't see this as a great time for purchasing a home."
Most Americans With Debt Are Stressed About Their Finances
6% of Americans Believe They Will Always Be in Debt
The majority of Americans with non-mortgage debt (32%) believe they will be able to get out of debt within the next one to four years, but 13% believe it will take five or more years, and 6% believe they will always be in debt.
44% of Americans That Were Living Paycheck to Paycheck During the Pandemic Still Are Today
Overall, 73% of Americans lived paycheck to paycheck during some point in the pandemic — and three years later, nearly half of Americans (44%) said they haven't broken out of this cycle.
"Some reasons Americans are still living paycheck to paycheck are due to job loss, increased cost of living, limited access to financial resources, debt and lack of financial literacy," Huisache said. "The pandemic has created a challenging economic environment that has made it difficult for some people to break the cycle of living paycheck to paycheck."
Inflation has also played a key role in keeping many people in this financial hampster wheel.
"A 16% increase in the cost of goods over just the past three years is incredibly significant," Huisache said. "Income has not increased that much in the same time frame and Americans are trying to survive that. The real median earnings of all workers increased only 4.6% between 2020 and 2021. At the same time, based on the money income Gini index, income inequality increased by 1.2% between 2020 and 2021."
45% of Americans Have No Emergency Savings
Nearly one-third of Americans (29%) have never had emergency savings, but an additional 12% said they have spent their emergency savings since the pandemic began.
As it stands, nearly 2 in 3 Americans (65%) said they couldn't afford an unexpected bill of $1,000.
More From GOBankingRates
About the Author