How To Make the Most of Your Pandemic Holiday Savings
Here's how to repurpose your holiday budget this year.
This holiday season, Americans are still under the grip of the coronavirus pandemic, which makes traditional holiday activities look different -- including family gatherings and seasonal celebrations.
Read More: How To Budget for the Holidays in the Year of COVID-19
Gone are the expenses for large feasts with family and friends, festive parties for the neighborhood and all those extra trappings required to make the holiday season merry and bright.
Even though the pandemic holiday season has these drawbacks, there's one thing to look forward to -- a fatter wallet. Now all that's left to do is decide what you'll do with your unused holiday budget. Here are some options for making the most of it.
Last updated: Dec. 8, 2020
1/5
PHOTOBUAY / Shutterstock.com
Open a Savings Account
Consider putting your unused holiday cash in a savings account -- especially if you don't have an emergency fund. Financial experts suggest putting aside three to six months' worth of living expenses for an emergency cushion.
And while the amount of your pandemic holiday savings may not even come close to at least three months of living expenses, the money you do have can be a kickstart for building an emergency fund.
To earn the most on your money, consider opening a high-yield savings account. Online banks like Ally and Discover tend to have some of the best rates.
2/5
LPETTET / Getty Images
Invest It
If you already have an emergency fund in place, but you still want to put your pandemic holiday savings to work, consider investing it.
Think about your goals, such as increasing your retirement savings through a traditional or Roth IRA or adding to a college fund for your children via a 529 plan.
If you already have retirement and college funds covered, you can invest your money in a robo-advisor account, which is a fully-automated platform that does the work for you.  A variety of robo-advisor options are available, such as Robinhood or Stash. You could even start investing with as little as $5.
And if you need more guidance than robo-advising can provide, you can opt for a traditional investment firm with a real-live financial advisor who will answer your questions.
3/5
Rawpixel / Getty Images/iStockphoto
Put It Toward a Home Improvement
If you decide to put your pandemic holiday savings toward a home improvement, you can go one of two routes. You can spend the cash on something that you really want, such as surround sound for your home theater or a fancy LED shower head that won't likely improve your home's value. Or you can choose something that will increase your home value, such as a steel entry door.
Other options for increasing value without breaking the bank include painting the interior of your home. For best results, stick with neutral paint colors -- gray or beige -- and white trim, according to Zillow. Smart home technology or new lighting fixtures can also improve home value.
Read More: Home Makeover Ideas That Each Cost Less Than $500
4/5
DmitriMaruta / Getty Images/iStockphoto
Wipe Out Some Debt
You can also decimate some of your debt with unused holiday funds. Think of it: Many times people go into debt during the holiday season doing the expected, such as buying gifts, throwing parties and taking trips. You could change the narrative and shed some of yours.
Here are some ideas: Pay a few extra car payments, pay off a medical bill or pay off an entire credit card balance.
5/5
kate_sept2004 / iStock.com
Give Yourself a Holiday Gift
Depending on the year you've had, you may be in need of some extra holiday cheer. If that's the case, go ahead and buy a holiday gift for yourself -- without guilt. After all, you would have spent the money anyway, right?
Find Out: The Most-Searched Holiday Gifts and How Much They Cost
Consider something for the family that everyone will enjoy, such as a new big-screen TV with the latest technology. Or put a down payment on a dream family vacation. For example, if you book directly with Beaches Resorts, you can pay off your vacation in 3- to 24-month installments with its layaway program.
More From GOBankingRates
About the Author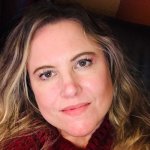 Cynthia Measom is a personal finance writer and editor with over 12 years of collective experience. Her articles have been featured in MSN, Aol, Yahoo Finance, INSIDER, Houston Chronicle, The Seattle Times and The Network Journal. She attended the University of Texas at Austin and earned a Bachelor of Arts degree in English.