Make the Most of Your Money in 2023 By Quitting These Bad Financial Habits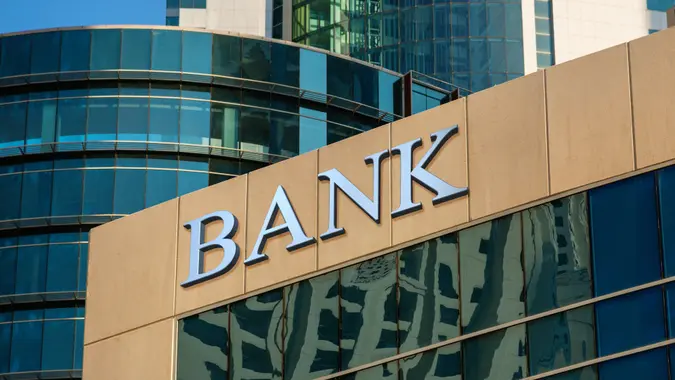 ultramarine5 / Getty Images/iStockphoto
You put in the hours and should keep as much of your money as humanly possible. By planning, reframing, and asking the right questions, you might sock aside more money each month than you think.
See: 10 Things To Stop Buying in 2023
Find: How To Get Free Gift Cards From Your Everyday Purchases
Social Security: Women Get $354 Per Month Less Than Men – Here's Why
While well-ingrained habits can be hard to break, by implementing the right routines you'll quickly be on your way to saving money. Be disciplined, and proactive, and pay attention to see your finances flourish in 2023. Here are a few bad habits to break to get started.
Keeping all your money in a checking account
Checking accounts are a parking spot; savings accounts are a permanent home.
Yes, it is gratifying to see a big balance after a busy week. But, stockpiling all of your income in a checking account isn't the best idea simply because it is too tempting to spend. Besides two months' worth of living expenses (plus a small cushion), try to move the rest of your cash to savings for a safety net.
Not scheduling a regular time to track spending
Automatic deductions and Apply Pay made it easy to let money land where it may. Take back control by developing a budget that includes non-negotiables (rent) and auxiliary expenditures (vacations.) From there, determine a time to physically go through your bank statement line by line. This will give you peace of mind and prevent over-drafting.
Forgetting fees that add up 
While it might seem absurd that a bank would charge you to store money, they do. Monthly fees can typically be avoided by maintaining a certain balance or opening multiple accounts. Other common fees come from overdrawing, which can be sidestepped through cautionary notifications, and ATMs which can be prevented by staying within network when traveling.
Live Richer Podcast: You Might Be Losing Your Credit Card Reward Points: Here's What You Should Do
Overlooking important acronyms 
We've all seen in recent years how easily the financial tides can turn. Fortunately, a savings account is easier than ever to develop because of automatic bank transfers. Make sure to ask about APY, an invaluable, overlooked number that calculates how frequently interest compounds.  Daily versus monthly makes a difference and a higher number is better. Don't be afraid to be selective. Slow and steady wins the interest race. 
More From GOBankingRates