5 Money Skills Baby Boomers Need To Continue Learning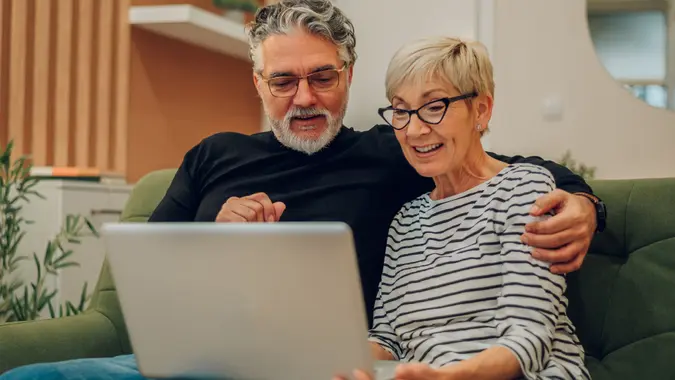 zamrznutitonovi / iStock.com
Boomers have a lot of experience, both in life and in the financial markets. This can help them avoid some of the more common financial mistakes that younger generations may make with their portfolios.
But since the financial services industry is ever-evolving, even boomers need to take note of the ongoing changes. Keeping up-to-date with the latest market conditions, technological advances and investment opportunities is essential to optimizing a long-term portfolio, so boomers in particular need to continue learning money skills. Here are some of the most important.
Using Technology To Help With Your Finances
Technological advances in the financial world come fast these days. Whereas boomers may have started out their investment lives having to call their full-service broker to make trades and indeed even to get any information about the markets, those days have passed. Now, countless budgeting, savings and investment apps — many of which are free — can help investors plan their portfolios, make trades, perform market research and manage their entire financial lives right from the palm of their hands. 
While many boomers may still be more comfortable with calling their financial advisors or visiting them in person, for countless others, this added convenience and access to information can transform their financial lives. Boomers should continue to learn about how technology is changing the landscape and how some of these tools can help them with their own personal finances.
Budgeting for New Types of Expenses
Technology has helped change much more than the financial world over the past few decades. The world as a whole has become much more interconnected, and modern conveniences have transformed everything from driving a car to watching entertainment at home. And while many of these advances have made life much more convenient, they also typically come with new costs. 
While it's great to be able to click on Netflix or Hulu and choose from thousands of movies or TV shows to watch, you'll also have to budget for a monthly subscription. If you're a music lover, services like Amazon Unlimited allow you to choose from nearly any song that was ever published — but again, you'll have to pay a monthly or annual fee. In this technologically advanced era, it's important, particularly for boomers, to learn about how these services work, how to budget for them and how to decide if they are worth the cost.
Picking the Right Social Security Strategy
Although Social Security may seem like an automatic retirement benefit, the truth is that you can only get the most out of it by reviewing your claiming strategy regularly. There is no single "right" Social Security strategy, and a number of factors — factors that can change throughout your life — will affect what will ultimately work best for you. 
For example, you may be eager to claim Social Security as early as possible, at age 62, but you may find as you age that you have a significant nest egg already built up in your retirement accounts. In this case, it may make sense to wait to file until age 67 or even age 70 in order to boost your monthly paychecks. Similarly, if you start earning more late in life, your benefit will naturally increase, which might require a recalculation as to when you should start taking Social Security. Either way, these are decisions best made in conjunction with a financial advisor.
Handling Inflation
It has been decades since inflation has been a serious threat, but that all changed in 2021 and 2022. Inflation hit a peak of 9.1% in June 2022, the highest rate in over 40 years. Most boomers haven't likely factored in how much high inflation can erode purchasing power, and the longer it lasts, the more damage it can do to the real value of your retirement portfolio. In other words, if you've maintained the same dollar target for your nest egg over your entire investing career, you might have to boost that figure to keep the standard of living you envision in retirement.
Managing Property Gains
If you bought your property more than two years ago, you're likely sitting on a large profit. For many homeowners, this may be a new experience. While some may have seen their home price go steadily upwards, in 2020 and 2021 prices shot up dramatically, over a relatively short period of time. Even if you planned to hold your house for the rest of your life, the large profit you may have now gives you additional options, and it pays to learn what those are. 
One option is to simply pocket that huge gain and put it right into your savings or investments. But if you go that route, you'll have to factor in potential taxes — and the fact that moving to a new home may very well be more expensive. Between skyrocketing home prices and rising mortgage rates, even downsizing into a smaller house will likely result in a higher monthly mortgage price. 
There are other options for tapping your home equity, such as home equity loans or HELOCs, but you'll have to brush up on how those operate before you consider them. Keeping in constant touch with a financial and/or tax advisor regarding these types of real estate strategies can help prepare you for the time when you're ready to make a move, if ever.
More From GOBankingRates