These 5 Money Skills Are Most Important for Millennials Right Now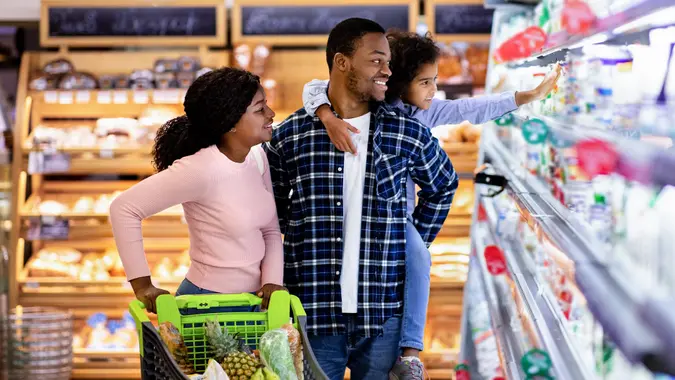 Prostock-Studio / iStock.com
In 2023, millennials will be turning anywhere between 27 to 42 years old. The priorities that mean the most to them are changing, and now more than ever, it matters for this generation to master their financial skills.
While the economic landscape may be bumpy, there are certain money skills that can help millennials reach their goals and get on the road toward financial freedom. These money skills are most important for millennials right now.
Learning How To Budget
Some millennials might have never had a budget or struggled to stick to a budget. For long-term financial success, they need an understanding of how to budget as a basis for good financial health. 
Laura Sterling, VP of marketing for Georgia's Own Credit Union, recommends paying yourself first as you establish a budget, whether this means contributing to an emergency fund or a retirement account. Millennials creating budgets are advised to set relevant and realistic financial goals, track all expenses and pay their bills on time. 
Take Our Poll: Are You Concerned About the Safety of Your Money in Your Bank Accounts?
Creating Savings Goals
Once millennials start budgeting and realizing what their cash flow looks like each month, Sterling said it's critical to funnel extra money into savings. 
If they haven't already, millennials are recommended to create savings goals. These will vary depending on where everyone is on their financial journey. Sterling uses the example of a millennial saving for a home who might open a money market account for their savings. A millennial saving for a child's college education, on the other hand, might consider a 529 plan. 
Paying Bills on Time Each Month
This money skill is valuable across all generations, especially among young adults. Amanda Wallace, head of insurance operations with MassMutual, said in recent MassMutual research with young adults, only 52% surveyed knew their history of making timely payments has one of the biggest impacts on their credit score. 
In addition to paying bills on time each and every month, Wallace recommends millennials avoid carrying credit card debt month over month. 
"The stress, financial strain and limitations it puts on you can have long-term consequences which impact bigger things in life," said Wallace, who uses the examples of credit card debt negatively impacting your credit score, ability to buy a home or vehicle or save for an important life event. 
Pay Down Debt
In addition to paying down and off any credit card debt you may have, millennials are recommended to pay off any other forms of outstanding debt. It's of critical importance to pay off any high-interest debt like student loans. 
"Part of debt management includes making sacrifices when it comes to paying for things which are wants versus needs." Sterling said. "Understanding this is crucial." 
If possible, Sterling recommends millennials consider refinancing or consolidating existing debt.
Investing 
"Millennials still have the advantage of time on their side, which makes investing a key component for success," Sterling said. 
Millennials who haven't begun investing should start now. This includes prioritizing retirement, including contributing the maximum allowed to your 401(k), and opening an IRA or a Roth IRA. Even if you can only set aside a small amount each month, Sterling said the benefit of compounding interest will pay off in the long run.
More From GOBankingRates