10 Places To Live in South America That Are So Cheap You Could Quit Your Job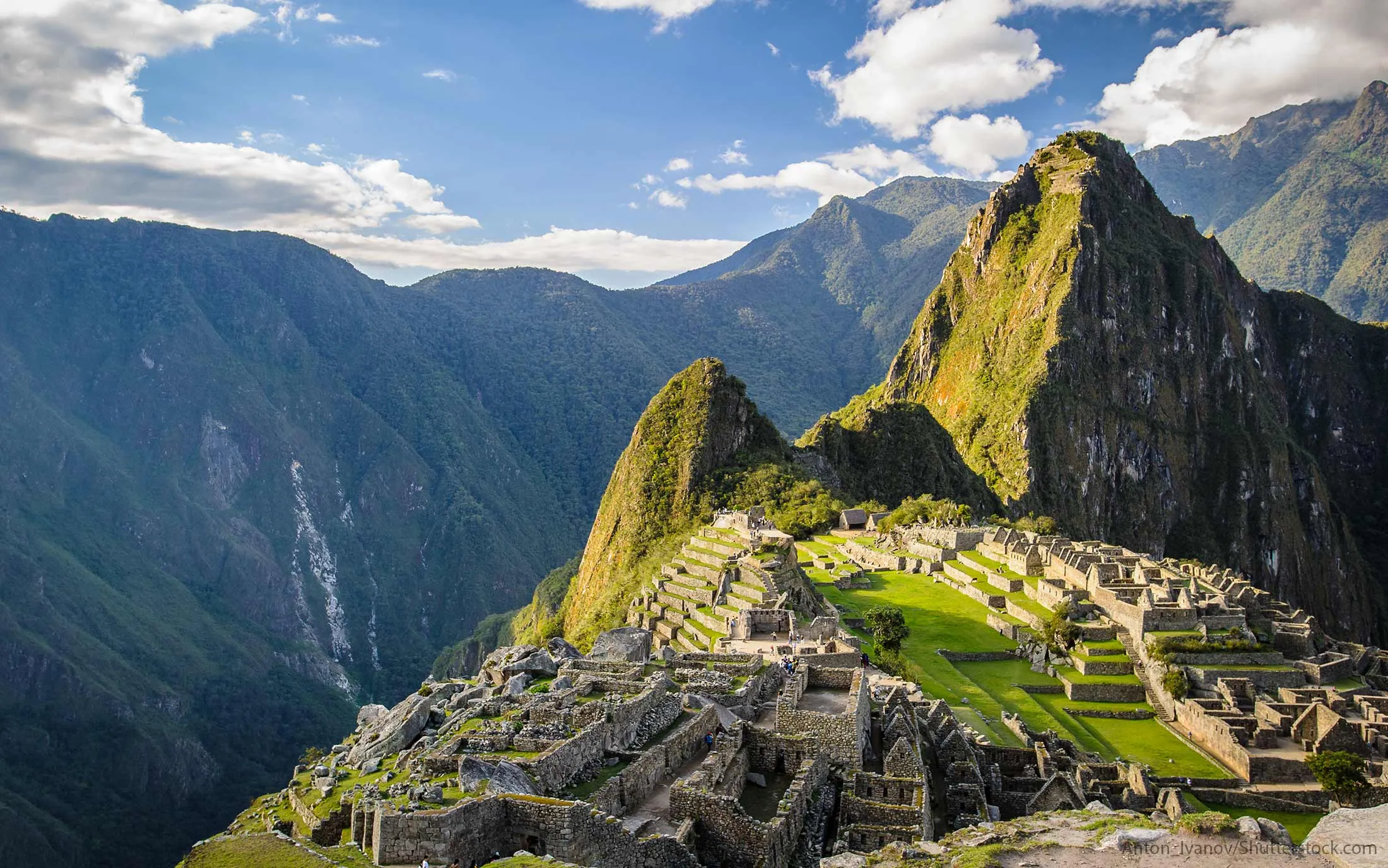 Sucre, Bolivia
Bolivia is one of the cheapest countries to live in South America. Sucre is no exception. You can get a three-bedroom apartment outside the city center for around $260 per month, a three-course meal for a little over $10 and a gym membership for less than $30 per month, according to Numbeo.
Sucre is also a stunning city. Thanks to its architecture, it was named a UNESCO World Heritage Site. It's also home to many galleries and some of the country's best food, all which can be enjoyed in its year-round cool temps. Those worried about crime will be happy to know that Sucre has a low crime rate, making it one of the safest cities on the list.
I'm a Real Estate Agent: Here Are the 6 Cities Where You Should Avoid Buying a Home This Summer
Good Question: Can Millennials Afford To Retire If They Never Own a Home?
Asuncion, Paraguay
The capital of Paraguay is a great place for those looking to relocate to a mid-sized city that boasts an eclectic mix of old and new. It's hard not to see the appeal of this often overlooked city thanks to its copious amounts of colorful public art, cobblestone streets and open-air market you can find deals in. 
The cost of living is also light on your wallet. According to the Nomadlist, the cost of living for an expat is around $825 per month. Asuncion also boasts benefits like a high climate and healthcare index. While Asuncion has a low homicide rate, its property crime rate is rather high, which is something to take into consideration. 
Find: 10 Places To Live Abroad So Cheap You Could Quit Your Job
Brasília, Brazil
Brazil's national capital is a solid, architectural gem that isn't overrun with tourists like other major cities in Brazil. This planned city — designed by Lucio Costa and Oscar Niemeyer, one of the world's first star architects — not only provides residents with a modernist landscape, it is home to robust nightlife and the beautiful lakeside living.
On average, life in Brasília will cost a single person around $900 per month, according to LivingCost.org. This includes rent. According to the Nomadlist, other pros to living in this city are its year-round warmth, great hospitals and LGBTQ-friendly environment. That said, it's not as much of a cultural hub as other big cities in Brazil. 
Florianopolis, Brazil
Florianopolis is known as the "magic island," thanks to its beauty and charm. This hidden gem is the perfect place for those who love outdoor activities like hiking, surfing and windsurfing.
But the beaches aren't the only beauty in this city. Florianopolis is also home to brightly colored colonial architecture and copious amounts of public street art. The price to live here is also pretty: for one person, rent and living expenses will run you around $743 per month, according to LivingCost.org. 
Huanchaco, Peru
This low-key beach town is perfect for those who love sun, seafood and surfing. Located just 20 minutes away from Trujillo, Huanchaco is known for being the home of ceviche. It's no surprise then that you can get a delicious fish dinner for just a few dollars.
That's not the only inexpensive item you'll find in Huanchaco. The average cost of rent in the city center is $274, per Numbeo. Taxis, groceries and childcare are also inexpensive, meaning your dollars go much further here than in the average American beach town.
Ibarra, Ecuador
This mid-sized city is located in the foothills of the Andes mountains and is known for its sweeping views and breathtaking colonial architecture. Choose to relocate to Ibarra and you'll enjoy a plethora of outdoor activities, markets and a thriving local culinary scene. 
Plus, the cost of living is lower than many of the cities on this list. With rent, a single person can live on a mere $559 per month, per LivingCost.org.
Ibarra also has a lower crime rate than many other South American cities and low-cost healthcare. According to International Medical Aid, procedures cost 20% less than they do in the states, which is great for retirees living off limited savings. 
Chillán, Chile
Not everyone is interested in sun and sand. If you're hoping to relocate somewhere with great skiing and hot springs, try one of Chile's oldest cities, Chillán. This mid-size city south of Santiago also boasts plenty of hiking, museums, a Mediterranean climate and a very low crime rate.
A single person can live in Chillán for around $742 per month, including rent, which makes it ideal for those who'd rather save their money for the slopes. 
Boomers Prefer To Retire Abroad: Top 5 Places To Retire Outside of the US
Cordoba, Argentina
Cordoba is a true mix of old and new. As one of Argentina's oldest cities, it features well-preserved colonial architecture, including several magnificent Jesuit churches. The large university population means there are tons of affordable bars, trendy restaurants and weekend flea markets.
In fact, the cost of living for a single person is $591 per month, per LivingCost.org. A gym membership costs around $16 per month and a ticket to an international movie costs a mere $5. This, combined with a moderate crime rate and a solid healthcare system, makes this Argentinian city well worth considering.
Bogotá, Colombia
If big-city life suits you, look no further than Colombia's capital. Like New York, Los Angeles and Miami, Bogotá has a thriving arts and culture scene and plenty of nightlife, and it is a mecca of gastronomy. It boasts a moderate climate, similar to San Francisco and plenty of green spaces both inside and outside the city.
According to Numbeo, without rent, the estimated cost of living in Bogotá is around $470 per month. A one-bedroom apartment in the city center costs $356 per month, which is far cheaper than rent in the aforementioned U.S. cities.
That said, Bogotá does have its downsides. Like many big cities around the world, it's a little more expensive than some of the smaller cities on the list, host to economic disparity and a high level of street crime.
Medellin, Colombia
Medellin is Colombia's second-largest city, situated in the northwest corner of the country along the edge of the Porce River. It's a hotspot for digital nomads, thanks to its year-round spring-like temperatures, sophisticated infrastructure and thriving arts and food scene. 
A single person's monthly costs in Medellin are around $480. The average rent for a furnished 900-square-foot apartment will set you back around $400 per month.
According to International Living, Medellin is also one of the safest cities in Colombia and provides world class healthcare thanks to seven of the top Latin American hospitals being located in its city limits.
Photo Disclaimer: Photos are for representational purposes only. As a result, some of the photos might not reflect the exact locations listed in this article.
More From GOBankingRates

BEFORE YOU GO
See Today's Best
Banking Offers