Plan Ahead for These Supply Chain Issues That Will Affect Your Wallet in 2022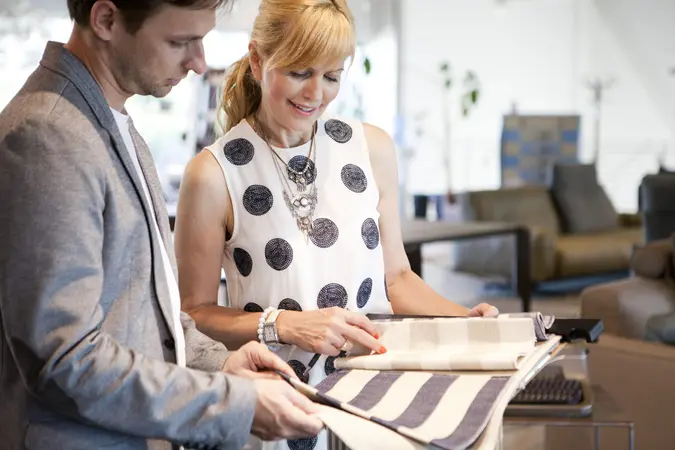 M_a_y_a / Getty Images
You've undoubtedly noticed that things are more expensive when you go out to shop for the same items you've always bought. Even the popular Dollar Tree franchise, famous for selling everything for just $1, had to concede to inflation and started charging $1.25 per item instead. The Bureau of Labor Statistics' measure of inflation, the consumer price index, rose 0.8% in November 2021, and even higher for specific products, with predictions that it will continue to rise in 2022. Is it just run of the mill inflation, however, or are these price increases a result of supply chain bottlenecks and shortages, resulting from the pandemic? Experts offer explanations and suggestions for how to plan ahead to save money.
See: Experts Predict What the Economy Will Look Like in 2022
Related: As Omicron 'Aggravates' Supply Chain and Inflation Concerns, OECD Backpedals on Global Economic Growth Report
Supply and Demand Issues
Inflation is being influenced by supply and demand issues. The first problem is that supply of many products, including the parts needed to make products, is down. Some of the holdup at ports has to do with worker shortages — the pandemic was eye-opening for many people who have quit jobs where they felt unsafe or underpaid. Another problem is that demand is at unprecedented levels — resulting from a combination of people turning to online ordering in the pandemic and stimulus checks that poured money into people's banks, according to Freight Waves. The combination has led to a clash that is slowing things down and driving up prices. How will this affect your wallet?
See: Cargo Thefts Will Add to Supply Chain Woes Through 2022 — Electronics and Refrigerated Trucks Become Latest Targets
Hold Off on Large Purchases or Loans
For consumers, high inflation and potentially increased interest rates, as well, mean you should pause plans to borrow or make large purchases for at least a few months, said Shaun Heng, VP of Growth & Operations at CoinMarketCap. "With interest rates expected to rise faster and more sharply, borrowers are going to struggle to find competitive loans in the first half of 2022. There is some suggestion that the harsh outlook from the Fed will be dialed down later in the year as we approach the elections in November, but things are likely to get worse before they get better in 2022."
Find: How Much Money Should You Budget for Home Maintenance in 2022, Based on Inflation?
Demand Will Outstrip Capacity

Be prepared for delays and outright cancellations of some orders. "As an expert, I believe that demand for shipping and home delivery will exceed the industry's capacity to meet it as consumers' taste for tangible items increases," said Alex Baker, founder and CEO of Survey Examiner. "And I believe that businesses that embrace technology in order to maximize the value of its drivers and other assets will face the challenge more successfully and profitably."
Change Your Shopping Habits
Inflation and supply chain issues are likely here to stay for a bit, but there are ways to prepare your wallet, by changing your shopping habits, said Leah Bourne, managing editor at The Money Manual.
She recommends shopping secondhand for things that will be most impacted, such as furniture. "Another bonus here is you won't have to wait endlessly for something to be delivered."
Another strategy is comparison shopping, which will be more important than ever during this period. "Prices are all over the map. Check your local stores, online stores, use online shopping-comparison tools, and don't just assume you know where an item is going to be cheaper."
Lastly, she recommends you hold off waiting to buy certain items like cars — even used cars. "There are lots of supply chain issues impacting the price of cars, and many personal finance experts expect car prices to improve."
Check Out: All the Products Supply Chains Have Messed Up for You
Expect Higher Prices on Durable Goods and Big-Ticket Items
If you have plans to buy items in the durable goods arena, or bigger ticket items such as cars, appliances and electronics, expect delays and higher prices, said Carter Seuthe, CEO of  Credit Summit. "These complex, multi-component items are the most likely to be affected by continued supply chain issues since a delay in production anywhere can keep the final product from rolling off the line, and there is considerable built-up demand for these goods anyways. If at all possible, consider delaying purchases of this type until at least 2023."
Be Flexible and Patient
If you're in a hurry to purchase something, you're likely to be frustrated. "Consumers must learn to be flexible and practice patience in preparation for potential delays and price hikes," said Michael Cummins, director of finance of InsuranceGeek.
If you can't find what you want in the time frame or price you want it at, he recommended, "Consider purchasing from a different store or somewhere local to get an alternative. If you can't have an alternative, the best thing to do is be as patient as possible and wait for the product you want. Secondly, make sure that you plan ahead for items of immediate need so you won't risk missing out." 
Good To Know: Buying in Bulk — What to Buy and Skip
Order Early
In the same vein, if you really do want to purchase something soon, Jake Hill, CEO of DebtHammer, said, "Be proactive against delays, especially when you need an item by a certain date, by ordering a couple of business days earlier. Try to look ahead and think about what items you will need by when and order them as soon as you can."
Get To Know New Retailers
One of the keys to navigating supply chain issues in 2022 is remembering that industries haven't been affected uniformly, said Ann Martin, director of operations of CreditDonkey. "Just because one retailer is having trouble keeping a certain product in stock or offering it at a reasonable price doesn't mean that this is true of every store or every competing product. Shopping around is more important these days than it has ever been because of this. Take the time to shop on price on daily expenses in the same way that you would for big-ticket items. Sometimes a trip across town to an unfamiliar grocery store can mean a much better deal on groceries in this economy."
More From GOBankingRates