Rental Leases: Everything You Need To Know Before Signing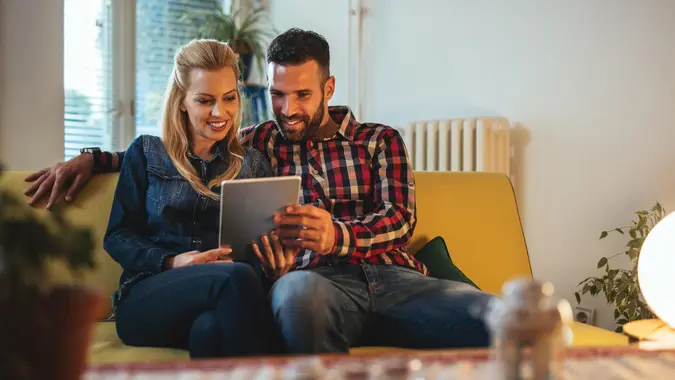 bbernard / Shutterstock.com
Rental leases can feel very routine. You pay a deposit, you sign a lease, and you're good to go, right? Not necessarily.
It actually pays to read the lease a little closer before signing it. After all, most leases are a year or more of your life. You don't want to be stuck with living conditions that make you miserable, or have something catch you by surprise. Here's what housing experts advise tenants to look for before signing their next lease.
Read the Entire Lease 
Admit it: you probably didn't read every last word of the last lease you signed. But, experts stress that reading every part of the lease is extremely important.
"Read all of the clauses carefully," says Shaun Martin, CEO of We Buy Houses in Denver. "These may include clauses such as restrictions on noise, occupancy limits, or subletting policies. Make sure you read thoroughly through these so that you are aware of the expectations and can adhere to them."
Make Sure All the Basics Are There
Alex Capozzolo, co-founder at Brotherly Love Real Estate, says there are a few things you need to make certain are in your lease. "When it comes to leases, many people unknowingly ignore a lot of fine print." Here's what Capozzolo lays out as the essentials:
Primary information about the tenant(s) and correct names
Contact details of the landlord and tenant
Property description with the address
Duration of the lease term
Rent details such as rental amount and payment date
Responsibilities of the landlord and tenant
If your lease doesn't have this information, ask your landlord to include it.
Be Aware of the Security Deposit 
Knowing how much you owe for the security deposit is important to know before you sign the lease. Sometimes, it can be as much as two month's rent, which might be a lot to take on financially.
Additionally, knowing the amount of the security deposit and what it's used for is crucial to know when you move out.
"Make sure you understand the terms of [the security deposit], such as when it will be returned and what costs may be deducted from it," Martin says. "You should also make sure that your landlord has provided a receipt for the deposit so that you have proof of payment in case there are any issues later on."
The receipt also helps prove what you paid. Provided there's not extreme damage to the home when you leave, you should be able to get most of it back.
Check for Property Damage
Always know what kind of shape the property is in before you move into it. "Check the condition of the rental property before signing the lease. Take photos and videos of any existing damage or structural issues," says Troy Shaffer, real estate expert and founder of Blu Corporate Housing.
If you're moving into a place that has preexisting damage, make sure that's noted in the lease so you don't end up financially responsible for it when you move out.
Look for Fees
The lease will often detail different fees you might owe as a tenant. These can be for things like paying rent late, having a pet, utilities and other costs. Each lease is different when it comes to these, so it's important to make sure you look over the lease carefully for any fees associated with the property.
Find Out the Maintenance Policy
For most rentals, landlords will cover the cost of maintenance. Make sure it says that in the lease, or delineates what tenants will cover and what landlords will cover in some way.
Know Your Rights as a Tenant
Tenants' rights vary from state to state. Before you sign a lease, get acquainted with your state's rights for renters. This will help you know more about how much your rent can be raised legally, notice anything that might be illegal in a lease, and help you in the future if problems were to come up.
"[Understand] when and how much rent is due each month, what recourse you have if there are any issues with the property, or if there is a dispute between you and your landlord. Understanding these rights can help protect you in the future," Martin says.
Be Aware of the Termination Process
You probably won't live at this rental forever, so you need to know what it takes to leave.
"Understand the termination terms. Do you have to provide a certain amount of time notice that you will be vacating or renewing? Most likely the answer is yes. Renters who fail to notify their landlord/agent that they plan on renewing their lease may be faced with a notice to vacate and forced to move," says Jordan Davey at Victory Property Management.
Understand What Happens if You Have To Break the Lease
You never intend to break your lease, but life happens, and sometimes you have to. Make sure the consequences of this are laid out in the lease.
"Depending on where you live, a number of things can happen if you break your lease," says Ryan Barone, CEO and co-founder of RentRedi. "Paying 1-2 months of rent is a common penalty for breaking a lease, but this can range depending on your landlord and/or the lease terms you have agreed to."
More From GOBankingRates