With Skyrocketing Rents and Home Prices, Is Moving in With Your Partner a Smart Money Move?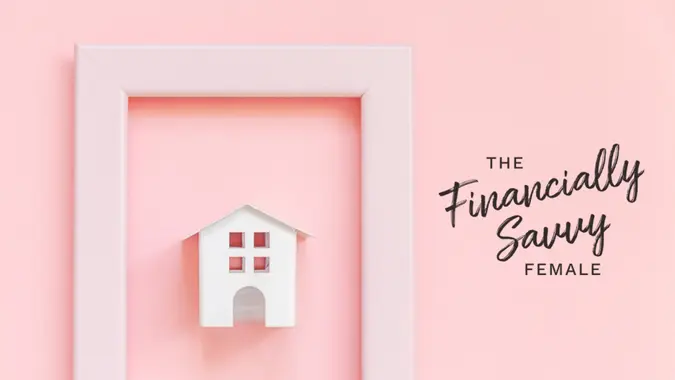 Iuliia Zavalishina / iStock.com
Moving in with a partner is a major step in a relationship — but many couples are basing this decision on something other than long-term compatibility. A recent Realtor.com survey found that 63% of people who have moved in with a romantic partner said that their decision was impacted by finances and/or logistics. This was especially common among younger people: 80% of Gen Z and 76% of millennials said that one or both of these things were a factor in moving in with a romantic partner.
Find: Check Your $2 Bills — They Could Be Worth Upwards of $4,500
With a Recession Looming: Make These 3 Retirement Moves To Stay On Track
Here's a closer look at just how much money you can save by saying "I do" to being roommates. Plus, find out how to protect yourself in the event the move-in doesn't end up working out.
How Much Will You Save By Moving in With Your Partner?
Moving in with a partner can help you save money on your rent or mortgage payments, in addition to other living costs that you can now divvy up.
"Many couples split all their living expenses," said Clare Trapasso, executive news editor of Realtor.com. "That means you can often save on utility and internet bills, homeowners' or renters' insurance costs, repairs, furniture, cleaning or landscaping services, and even food bills, which can add up to a lot of money each month."
The majority of couples (27%) reported saving up to $500 per month after moving in together, and 20% reported saving between $500 and $1,000.
But What Happens if You Break Up?
Potentially saving hundreds of dollars every month is an appealing reason to shack up with your partner, but it's also important to be prepared for the worst. The survey found that 42% of people who moved in with a romantic partner ended up regretting the move, with the most common reasons being the relationship not working out (48%) and rushing into the decision (31%).
Breaking up after moving in together can complicate your financial situation, whether you were renting or bought a home together.
Take Our Poll: Do You Have a Second Job or Backup Plan in Case You Are Laid Off?
"If you're a renter, even if you split up and move out of the home, you could still be liable for rent and utilities if your name is on the lease and the bills," Trapasso said. "In addition, it may be hard to recoup your portion of the security deposit until your ex moves out and has that cash in hand."
Things can be even more complex if you bought a home.
"Homeowners often jointly own an asset together. That means one person generally has to buy the other out or the home needs to be sold so the profits can be split," Trapasso said. "Selling a home can be costly as well, especially if you're in a down housing market or haven't lived there long enough to build up enough equity to cover closing costs."
In either case, you also have to account for additional costs.
"Both renters and homeowners often have to pay moving expenses to relocate," Trapasso said. "They may find it difficult to split furniture and often have to buy new pieces to furnish and customize their new abodes, which can be pricey."
Consider Drafting a Pre-Move-In Contract
It might not be the most romantic move, but you should consider creating a contract before moving in with a partner. Nearly a third (31%) of Realtor.com's survey respondents who moved in with a partner said they signed a contract outlining what would happen in the event of a breakup. Younger respondents were even more likely to have signed a contract, with 54% of Gen Z and 47% of millennials doing so.
"I'm a huge proponent of creating a contract before moving in with your partner," Trapasso said. "This can protect you financially down the line if the relationship doesn't work out. The contract should state what happens with the bills and the real estate if you split up. Maybe one partner put more money toward the rental security deposit or the down payment for the house you bought. This document can make sure that you're compensated for that or aren't held liable for paying the rent if you move out. Just make sure that you work with an attorney to ensure the document is legally binding."
More From GOBankingRates