6 Steps To Win a Renting Bidding War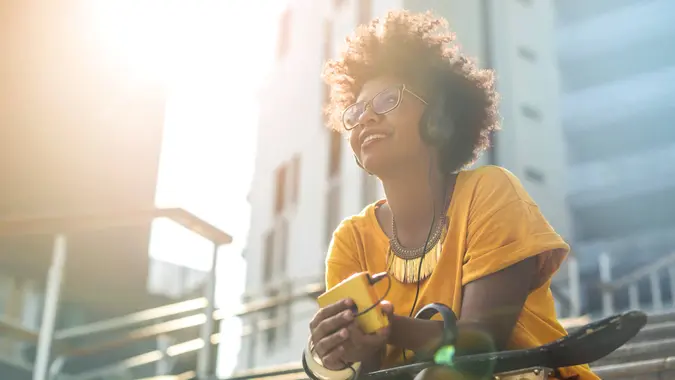 Merlas / Getty Images/iStockphoto
As the renting market heats up, it is becoming more common for renters to engage in bidding wars for apartments. If you're facing a bidding war to rent your dream apartment, what can potential renters do to ensure they win in these situations? It's time to make the following strategic moves.
Holiday Spending: Get Top Holiday Shopping and Savings Tips
Discover: 5 Things You Must Do When Your Savings Reach $50,000
Prepare Your Paperwork
Jennifer Okhovat, a real estate agent with Compass in West Hollywood, California, recommends putting together an organized and complete paperwork package. The landlord should be able to view the following downloaded and scanned documents:
A copy of your ID or driver's license
Your credit report
Three months' worth of recent pay stubs
Three months of your banking history
It may also be beneficial to include a letter of recommendation from a previous landlord. 
"In some instances, I have seen personal letters and reference letters from previous landlords and employers. Those can go a long way!" Okhovat said. "Any landlord or management company wants to be sure their asset is being protected by a responsible person."
Take Our Poll: How Has Inflation Impacted Your Holiday Shopping Plans?
Have a Good Credit Score and Solid Savings
Before you go apartment hunting or engage in a bidding war for an apartment, you need to make sure your credit score is in good shape. (If it's not, focus on fixing your credit before applying for any apartment.)
Rachel Stults, managing editor at Realtor.com, also recommends having as much money as possible stowed away in your savings account. Be prepared for the landlord to ask for your bank balance, too.
This is a personal request. The potential renter can refuse to share this information if it is their preference. However, Stults said to consider the following scenario. 
You are a landlord with two equal applicants bidding the same amount. One applicant has $10,000 in the bank. The other has $500. Which one would you pick? 
Having a great deal of money in your savings account better determines your financial strength. And, as mentioned earlier, it is possible the landlord or property management company will request to review documents about your banking history which may include viewing checking and savings accounts.
Offer To Pay More Rent Upfront
While it can be difficult for those in a bidding war to know if there's a magic number to offer over the listing price, what renters can do is offer to pay more rent from the beginning. Stults recommends three to six months' rent to tell the landlord you're financially committed to this apartment.
Offer To Sign a Longer Lease
Another sign of commitment is to sign a longer lease.
"If the landlord is offering 12 months, say you'll sign for 18 or 24 months," Stults said. "This will show the landlord you're committed to staying — no landlord wants to deal with frequent turnover!"
Look Presentable and Be Polite at the Rental Viewing
As you arrive at a rental viewing, you want to make sure you're polite and presentable. 
"Arriving neatly groomed will show the landlord you care about the impression you make," Stults said.
Renters invested in winning a rent bidding war may also use their viewing to have a quick chat with the landlord. Do not mention anything that might make you sound like a high-maintenance renter, such as complaining about problems in your last apartment. Use this time to mention how much you care about cleanliness. If you were at your previous apartment or rental for a long stretch of time, play this up in the conversation — as previously mentioned, this can help convince the landlord to rent to you. 
"Tell the landlord you're looking for another place where you can stay awhile. Landlords don't want to deal with frequent turnover and are much more likely to rent to someone who's also looking for stability," Stults said.
Figure Out What Else the Landlord Wants Beyond the Rent
During your conversation with the landlord, Jonas Bordo, CEO and co-founder of Dwellsy, said potential renters may learn more about what the landlord wants aside from rent and negotiate on these items.
A good example is a parking space. If a parking space comes with the unit and you don't have a car, the potential renter may offer to give it up. This allows the landlord to rent it to someone else and may result in a slight rent deduction for the renter.
If you don't know what your landlord is struggling with, ask to find out. 
"Ask the landlord and find out what their pain points are and maybe they'll take a lower bid from you if you can help with their other needs," Bordo said.
More From GOBankingRates