How To Stick To Healthy Financial Habits All Year Long

5 min Read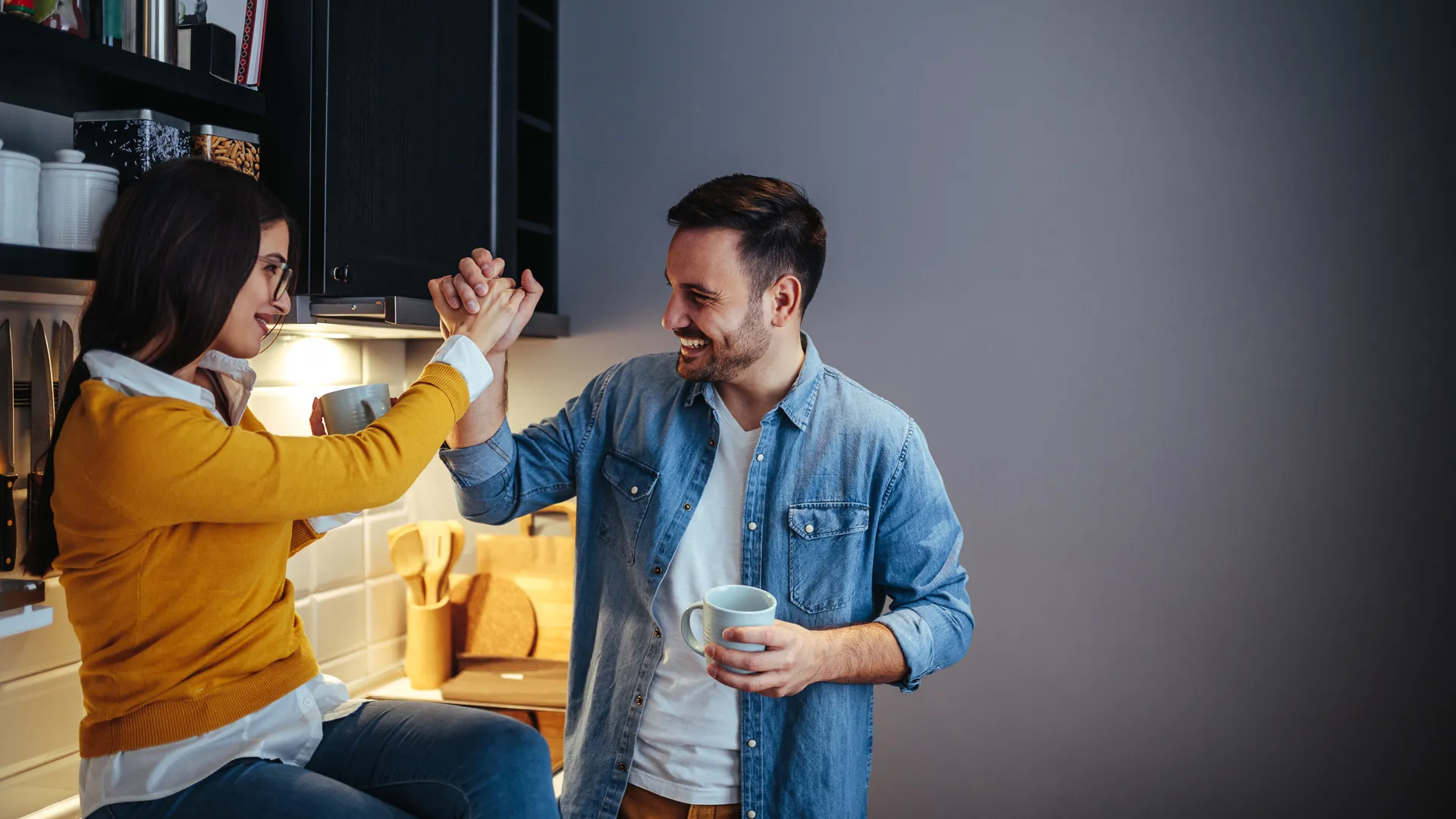 The new year has finally arrived and you're ready to improve your financial situation. It's easy to say you're going to spend less and save more, but unless you develop healthy habits, this resolution will likely fall by the wayside in no time at all.
"I define a healthy financial habit as an action or set of actions performed consistently over time that lead to financial success," said Leo Marte, a certified financial planner and founder of Abundant Advisors.
Read More: What Experts Say 2021 Will Look Like for Your Wallet
Putting in the work to develop positive money habits will be an adjustment at first, but if you stick with it, these actions will become second nature. Whether you're hoping to bulk up your savings or pay off debt, your hard work will literally pay off.
You've said it before, but this time you're really serious — 2021 is the year you take control of your financial health. Keep reading to learn how to create a plan that will work for you all year long.
Last updated: Jan. 11, 2021
Define Your Why
Change won't happen if you're not invested in it. Improving your financial health has to be a desire that comes from within.
"If you are doing it to please someone else or to follow a fad, it won't last," Marte said.
Take the time to really think about why you want to make these changes. For example, you might know it makes sense to put yourself on a budget, but if you don't have a meaningful financial goal in mind — i.e., saving for a down payment on a house — you probably won't be inspired to follow it for long.
Read More: A Month-by-Month Guide To Staying on Track With Your 2021 Finances
Set Actionable Steps
Healthy financial habits don't just happen — you have to create them. Therefore, you need to outline the steps you'll have to take to reach your objective.
"A resolution becomes a goal when we know exactly what needs to be done to achieve success," Marte said.
For example, if your goal is to save $2,000 this year, calculate precisely what you'll need to do to make this happen. This might involve setting spending limits for expenses like dining out, entertainment and clothing so you have extra money to put in savings.
Find Out: How Your 2021 Finances Will Look the Same (and Different) Compared to 2020
Build a Support System
Achieving financial goals is hard work, so it can be easy to throw in the towel if no one is holding you accountable. Sharing your objective with at least one other person can make a world of difference.
"We need people in our lives to help us stay on the right track, and encourage us when we are winning," Marte said.
Choose a financially responsible friend or family member who won't be afraid to speak up if you veer off course because you need someone who will be honest with you.
It's Not Too Late: Start 2021 Off Right With Your January Financial Checklist
Write Your Wins Down
Each step you take toward improving your financial health should be celebrated. Alajahwon Ridgeway, financial advisor and owner of A.B. Ridgeway Wealth Management, recommends his clients write down every financial accomplishment — i.e., paying extra on their car payment, mortgage or credit card or saving 10% of a paycheck — and put it in a jar.
"And whenever they feel down, look at the 'before' financial picture and read all the good things they have done since then," Ridgeway said.
Read More: How To Bounce Back Financially in 2021
Set Up Automatic Payments
Putting as many payments on autopilot as possible is the main key to success, Ridgeway said. Setting up automatic payments for bills, transfers to savings and 401(k) contributions is a must. If you can, Ridgeway also recommends adding extra to your automatic payments — i.e., tacking an extra $25 onto your mortgage payment — allowing you to get ahead without even thinking about it.
"Discipline begins when motivation ends," Ridgeway said. "We all only have so much willpower. So the more financial habits we can set up automatically, this increases our chances of success."
Create a 'Guilt-Free' Savings Account
Developing healthy financial habits doesn't mean you can't spend money on anything exciting — you just need to balance it out. Open a savings account or designate an existing one for purely fun purchases.
"Putting money into an account that's say your 'travel' account and know[ing] that you can use that money to travel without guilt helps you," said Tara Unverzagt, a certified financial planner and founder of South Bay Financial Partners.
For example, if you have an account set aside for travel, Unverzagt said you'll want to put more money in it — i.e., instead of spending frivolously elsewhere. Plus, she said it will help you learn to not travel when you don't have the money, but when you do take a trip, you won't be worried about your spending because you'll be using money already set aside for travel.
More From GOBankingRates:
About the Author