7 Things You Must Not Do If You Receive an Inheritance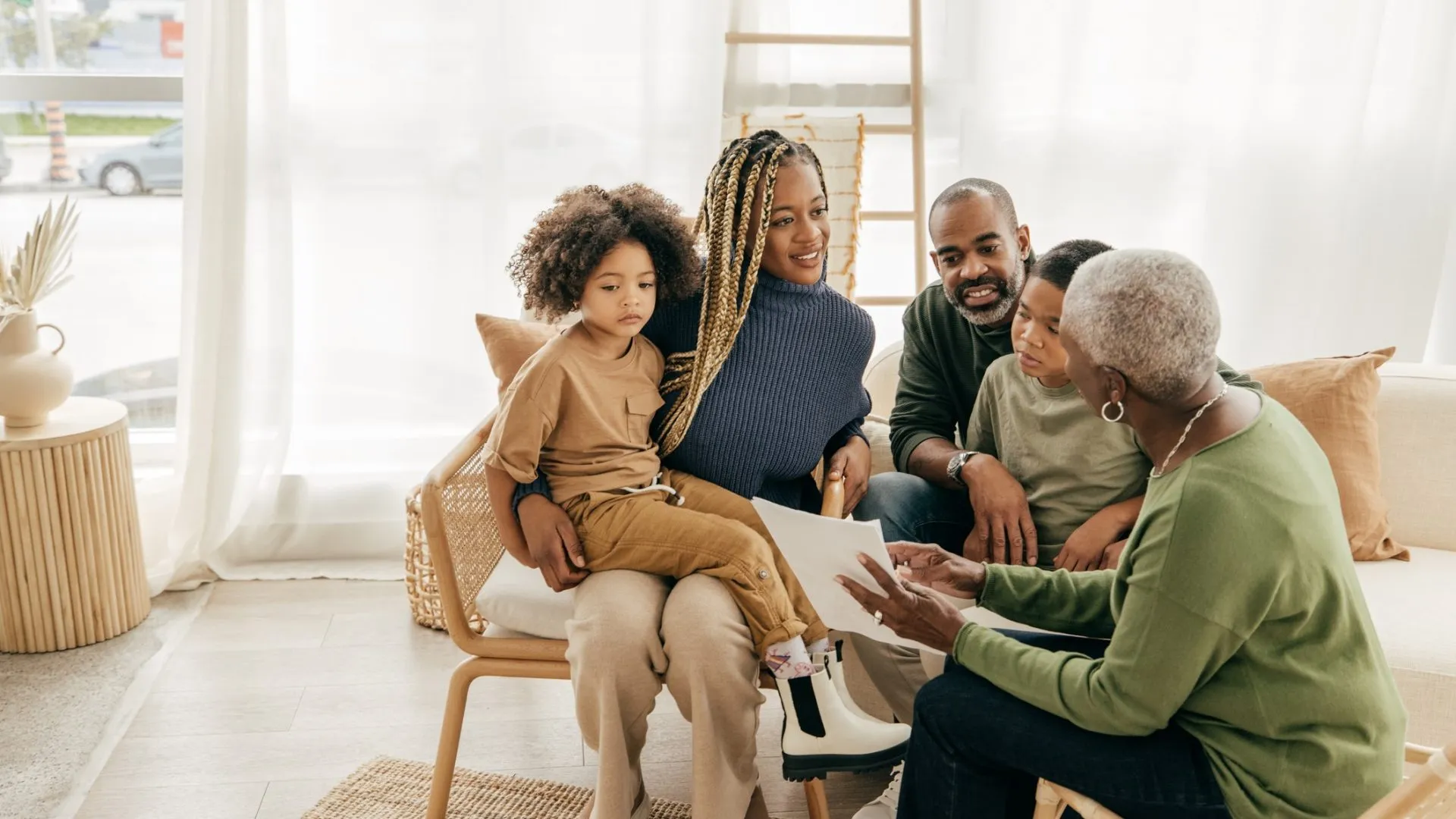 Receiving a large financial windfall like an inheritance isn't something to take lightly. While you might be tempted to immediately spend your new funds, experts recommend taking a moment to analyze your financial situation.
"It's common for folks to make blunders when they inherit a chunk of money," said Rob Whaley, finance specialist at Horizon Finance Group. "Getting a windfall can make you act impulsively, like making quick investments or blowing the money on big, fancy purchases without thinking about the future. It can leave you high and dry down the road."
Whaley says the smart move is to take a step back, think carefully and make sensible choices about how to use your inheritance. "Craft a plan that lines up with your financial goals, and that way, you'll protect your inheritance and secure your financial future." Here are the top things experts say not to do when you receive an inheritance.
Making Hasty Decisions
The unexpected inflow of riches might be daunting, so take your time deciding what to do. Refrain from making rash judgments, whether it's spending, making investments or distributing your inheritance.
You don't need to act fast — take time to mourn and then consider what to do with your inheritance. Even if it's a large amount, you'll need to have a plan to make it last.
Wasteful Spending
According to Thomas Franklin, finance expert and CEO at BitInvestor, inheritors with limited financial experience may impulsively spend on extravagant items like high-end vehicles, sprawling homes or boats, not considering the ongoing expenses of these luxuries, which can lead to future financial distress.
"It's like that 'Sudden Money Syndrome,' when someone who isn't used to having a lot of money suddenly does," he added. "What may have been accumulated by parents over many years can be squandered in no time."
Michael Ryan, finance expert at Michael Ryan Money, noted that while inheriting wealth can be a turning point in one's financial journey, without careful planning, it can quickly become a cautionary tale. "One of the most common missteps is the impulsive spending spree."
"An individual once approached me, having exhausted their inheritance on luxury items and extravagant travel, only to find themselves facing a significant tax obligation," Ryan continued. "By then, the damage was irreversible, and the tax 'bomb' had already detonated, consuming funds that could have secured their financial future."
Skipping Professional Guidance
Franklin noted that even those who aren't inclined to spontaneous, extravagant spending might find value in consulting with a knowledgeable accountant or lawyer after getting an inheritance.
"As news spreads, they could find themselves bombarded with propositions for investment opportunities or other ways to spend their inheritance," he said. "Often beneficiaries own life insurance or have investments, and there's a flurry of people eager to sell them things that may not truly serve their interests."
David Bakke, finance expert at Dollar Sanity, said that unless you're a qualified financial expert, you should never go through this experience alone. "There are too many potential landmines that you need to avoid."
Use a trusted friend or family member or even hire a certified financial planner, Bakke suggested. "When you receive an inheritance, especially if it's significant, you can be shrewd about your decisions or you can make catastrophic mistakes. That's why you need to involve a professional."
Being Too Charitable
The most important thing to remember when you receive an inheritance is that the money was left to you, Bakke pointed out.
"Not your friends, your relatives or anyone else close to you. For that reason alone, never be too charitable," he advised. "It's OK to give some of the money away, but your best bet is to do so after you've established a budget for your inheritance windfall."
Leaving Employment
Despite a substantial boost in your financial standing, everyday expenses will remain a reality.
"Holding onto your job guarantees a steady income stream," noted Franklin, saying the health insurance provided by your employer could be a compelling reason to stay put after acquiring an inheritance. "Considering the high costs associated with healthcare throughout life, it's crucial to account for unexpected medical bills and potential future health issues before deciding to leave your job."
Overlooking Tax Responsibilities
Inheritances often come with tax responsibilities. These can include understanding a step-up in basis, managing distributions from an inherited IRA and strategizing for potential capital gains.
"Speaking with financial or tax experts, like a CFA or a CPA, is wise to navigate the tax impacts on your inheritance," Franklin advised. "You certainly wouldn't want to be caught off-guard by an unforeseen tax demand."
Bakke agrees. "There are potentially all kinds of taxation involved with an inheritance, so don't do anything silly with your money until you fully understand all of those implications," he warned. "Obviously, you won't know what those are until you receive the inheritance, but be wary of them, because they are coming."
Similar to Franklin, Bakke recommended consulting an attorney if you need help — and to definitely do this before you spend or give this money away.
Not Having Proper Estate Planning
"While you may have received an inheritance, it's also crucial to plan for your own estate to ensure a smooth transition of wealth to the next generation," said Jeff Mains, finance expert and CEO at Champion Leadership Group. "Failing to create a will or establish trusts can lead to unnecessary financial burdens and disputes among heirs."
He noted that consulting with a professional in estate planning is a wise step to maximize the value of your inheritance and secure your family's financial future.
More From GOBankingRates

BEFORE YOU GO
See Today's Best
Banking Offers