Tips To Help You Negotiate These 5 Costly Bills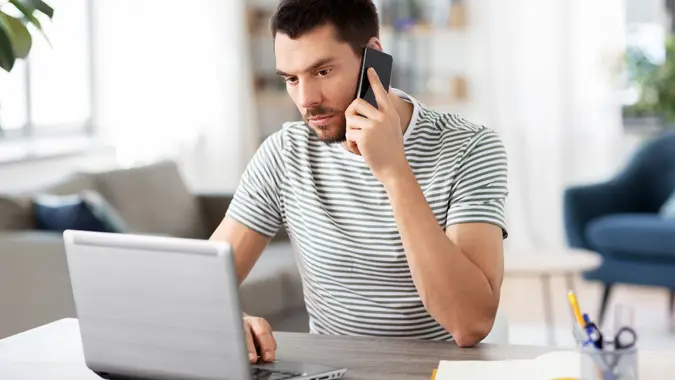 dolgachov / iStock.com
Did you know that you don't always have to pay the full face value of all your bills? In certain situations, it is possible to negotiate with the service provider to lower your bill payments. Service providers may agree to negotiate on price if they want to keep you as a customer or if they believe it will make it more likely that you will pay the bill on time. Here are five types of bills that are often open to negotiation and tips on how to negotiate.
Medical Bills
Dealing with medical expenses can be daunting due to the complexities of the healthcare system and the potential for high costs. Before paying any medical bill, make sure to examine each charge and discuss any discrepancies you find with your healthcare provider or insurance company. Hospitals and clinics may be open to offering payment plans, discounts or reduced fees to patients who are uninsured, underinsured or facing financial hardship. When negotiating a medical bill, make sure to do the following:
Request an itemized bill if you have not received one. This will allow you to review each charge in detail and identify any possible errors or overcharges.
Research standard costs of procedures. Knowing the average cost of a procedure or treatment in your area can provide a benchmark for negotiation.
Communicate your financial situation. Be honest about your financial constraints, as healthcare providers may be more willing to negotiate if they understand your circumstances. Hospitals often subsidize the treatment of those who are uninsured or underinsured. If you are underinsured or financially constrained, communicating this may result in significant discounts. 
Explore alternative payment options. Inquire about interest-free payment plans, financial assistance programs or charity care, which can help reduce your financial burden.
Money Help: 10 Best Cash Advance Apps That Cover You Until Payday
Cable and Internet Services
Your ability to negotiate cable and internet bills may depend on your location. In some places, telecommunications companies may have monopolies, while in other places they exist in a highly competitive market offering attractive promotional rates and packages to entice customers. 
When your promotional rates expire or you're considering switching providers, it can be a good opportunity to negotiate your cable and internet bills. To maximize your negotiating power, research competitor pricing and promotions. Here are some strategies to improve your chances of success.
Leverage customer loyalty. If you have been a long-term customer with a good payment history, mention this during negotiations.
Ask about unadvertised promotions. Sometimes, companies have promotions that aren't widely publicized, which could provide additional savings.
Be persistent. Negotiating may require multiple calls or interactions with different customer service representatives.
Credit Card Interest Rates
High credit card interest rates can hurt your ability to pay off debt. A few financially bad months can leave you in a position where you are always playing catchup with a growing credit card balance. 
If you have a good credit score and a solid payment history, contact your card issuer and try to negotiate down your interest rates. Here are a few tips to increase your chances:
Know your credit score A high credit score demonstrates that you are a low-risk borrower, making it more likely for the issuer to lower your interest rate. If your credit score has increased since you signed up with your card provider, this can be good leverage for your negotiations.
Research competing offers Having information on the interest rates offered by other credit card issuers can also provide leverage during your negotiation. If your provider thinks you may be considering leaving them for a competitor, they may be more likely to offer you a better rate.
Rent Payments
Rent is often one of the most significant monthly expenses, making it crucial to negotiate before signing a lease. When discussing rent with a prospective landlord, consider factors such as market conditions, rental vacancy rates and the length of your lease. Here are a few tips:
Offer a longer lease. Landlords may be more willing to negotiate if they know they have a stable tenant for an extended period.
Offer upfront payment. By proposing to pay several months' rent in advance, you may be able to secure a better deal.
Highlight your qualifications. A good rental history, stable employment and a high credit score can make you an attractive tenant and increase your bargaining power.
Next Steps
Being proactive about negotiating your bills can lead to considerable savings. Remember, persistence, research and a clear understanding of how your service provider operates are key to successful negotiations. Take a look at the bills you are paying on a monthly basis and see which ones you may be able to negotiate.
More From GOBankingRates