4 Kinds of Insurance You Really Don't Need To Buy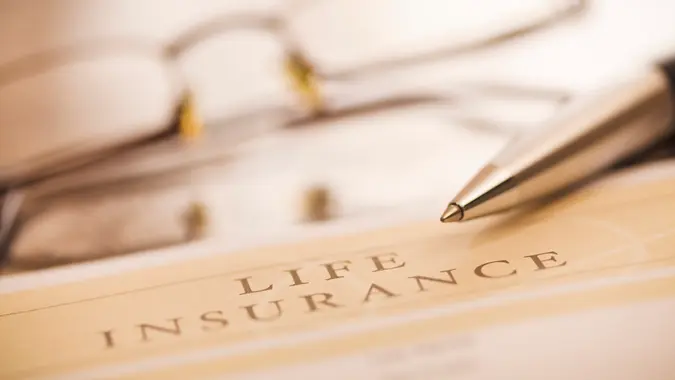 leminuit / Getty Images
When you think about insurance, you probably think it's always worth buying just in case something happens. What could be the harm in protecting something valuable to you?
The truth is that some insurance just isn't worth it. There are certain types of insurance that are rarely used or will cost more to purchase than it would to pay in case of emergency.
Here are the types of insurance financial experts say are wastes of money. 
Whole Life Insurance 
Whole life insurance is a policy that delivers coverage for the length of a person's entire life, while term life insurance is only for a set time. For whole life insurance, a percentage of the premiums goes toward "cash value growth," which grows based on a rate set by the insurance provider.
Take Our Poll: Who Has Given You the Best Money Advice You Have Ever Received?
The problem is that these premiums can get very expensive.
"You pay up to 10 times higher premiums than for term life insurance and may be unable to keep up with the payments long term," said Dr. Enoch Omololu, a personal finance expert and founder of Dollar Financials. 
The other problem is that the cash value growth doesn't yield a high return.
"For most consumers, a term life policy is likely to meet their life insurance needs," said Kate Long, a consumer financial wellness advocate at Assurance IQ. "If they have funds remaining after paying the monthly premiums, they can invest them into retirement accounts that are likely to earn higher returns over the course of their lifetime than a whole life policy."
Extended Warranties Provided by Stores
Say you buy a pair of speakers or even a larger item like a refrigerator. The manufacturer offers you a warranty, and then the store offers you an extended warranty on top of that. You should take advantage of a longer coverage time, right? Not necessarily.
"Extended warranties sold by stores for new items are usually nothing more than money down the drain," Omololu said. "A simple repair could be cheaper than shelling out hundreds of dollars for an extended warranty. Most products have a reasonable life expectancy and durability, and you may be able to get a free replacement regardless of insurance if they break down too soon."
Omololu added that some credit cards offer up to a one-year extension of the manufacturer's warranty, with coverage for repair, replacement and even a refund of your money. 
Rental Car Insurance 
When you're on vacation and rent a car, you might think it's smart to get rental car insurance just in case you get into a wreck. Money-saving expert Andrea Woroch said you might be better off without it.
"Your primary auto insurance will typically cover collision for a rental car depending on the type of coverage you have. For instance, Progressive says if you carry comprehensive and collision coverage on your auto policy, you'll be protected against physical damage to your rental car, and liability coverage will also apply on a rental with the same coverage limits and deductibles."
Woroch pointed out that some credit cards provide auto rental insurance as well.
Trip Insurance 
You save up all year to go on vacation, so it makes sense that you'd want to protect yourself if you end up not being able to take the trip for some reason. However, buying trip insurance can tack hundreds onto your trip cost. And, you might already have protection.
"Many credit cards, especially travel credit cards, offer insurance perks as long as you use your card to book your trip," Woroch said.
She said this can cover instances like trip interruption and cancellation, baggage delay, lost baggage, medical expenses and more. 
Woroch also said having a AAA membership can come in handy when you take a trip as well — and not just if you need your car towed.
"AAA Premier Members get various travel insurance coverage, including up to $1,500 in trip interruption and up to $500 for delayed or lost baggage," she said.
AAA Premier costs $124.99 a year, which is not too bad considering how much the travel insurance could save you in the event of an emergency.
More From GOBankingRates