Why Warren Buffett Isn't Leaving His Money to His Kids — And Why You Don't Have To Either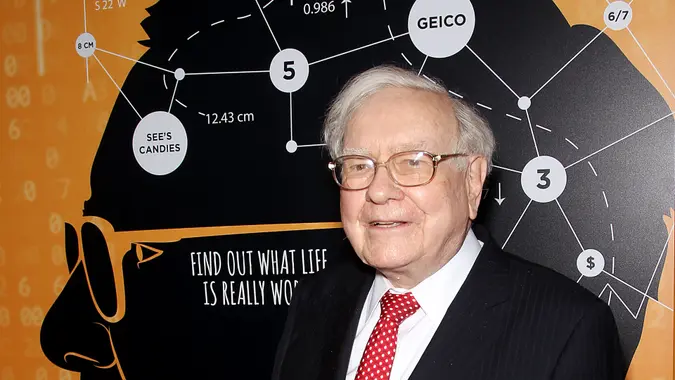 Marion Curtis/Starpix/Shutterstock / Shutterstock
Warren Buffett, chair of Berkshire Hathaway and one of the most famous investors, has made his estate plan known for a while. In 2006, he made a commitment to gradually give all of his Berkshire Hathaway stock to philanthropic foundations.
"I couldn't be happier with that decision," the Oracle of Omaha wrote.
Most notably, he, along with Bill Gates and Melissa French Gates, cofounded the Giving Pledge to "set a new standard of generosity among the ultra-wealthy" and ask America's wealthiest to commit to give most of their wealth to address some of society's most pressing problems.
"Were we to use more than 1% of my claim checks (Berkshire Hathaway stock certificates) on ourselves, neither our happiness nor our well-being would be enhanced. In contrast, that remaining 99% can have a huge effect on the health and welfare of others," Buffett wrote in his pledge letter.
Buffett, who is the seventh richest man on the planet, with a net worth of $116 billion, according to the Bloomberg Billionaires Index, explained in his letter that 99% of his wealth will go to philanthropy during his lifetime or at death.
He asked other rich parents in America to follow his lead and pledge "at least 50% of their wealth to charity."
Buffett added that this pledge will leave his lifestyle untouched and that of his children as well, "as they have already received significant sums for their personal use and will receive more in the future."
"The asset I most value, aside from health, is interesting, diverse, and long-standing friends," he added.
Most of Buffett's fortune stems from his interest in Berkshire Hathaway, which has returned a compounded annual gain in per share market value of 19.8% since 1965, according to its 2023 letter to shareholders.
More From GOBankingRates