The Worst Money Advice From Warren Buffett and Other Big Names

10 min Read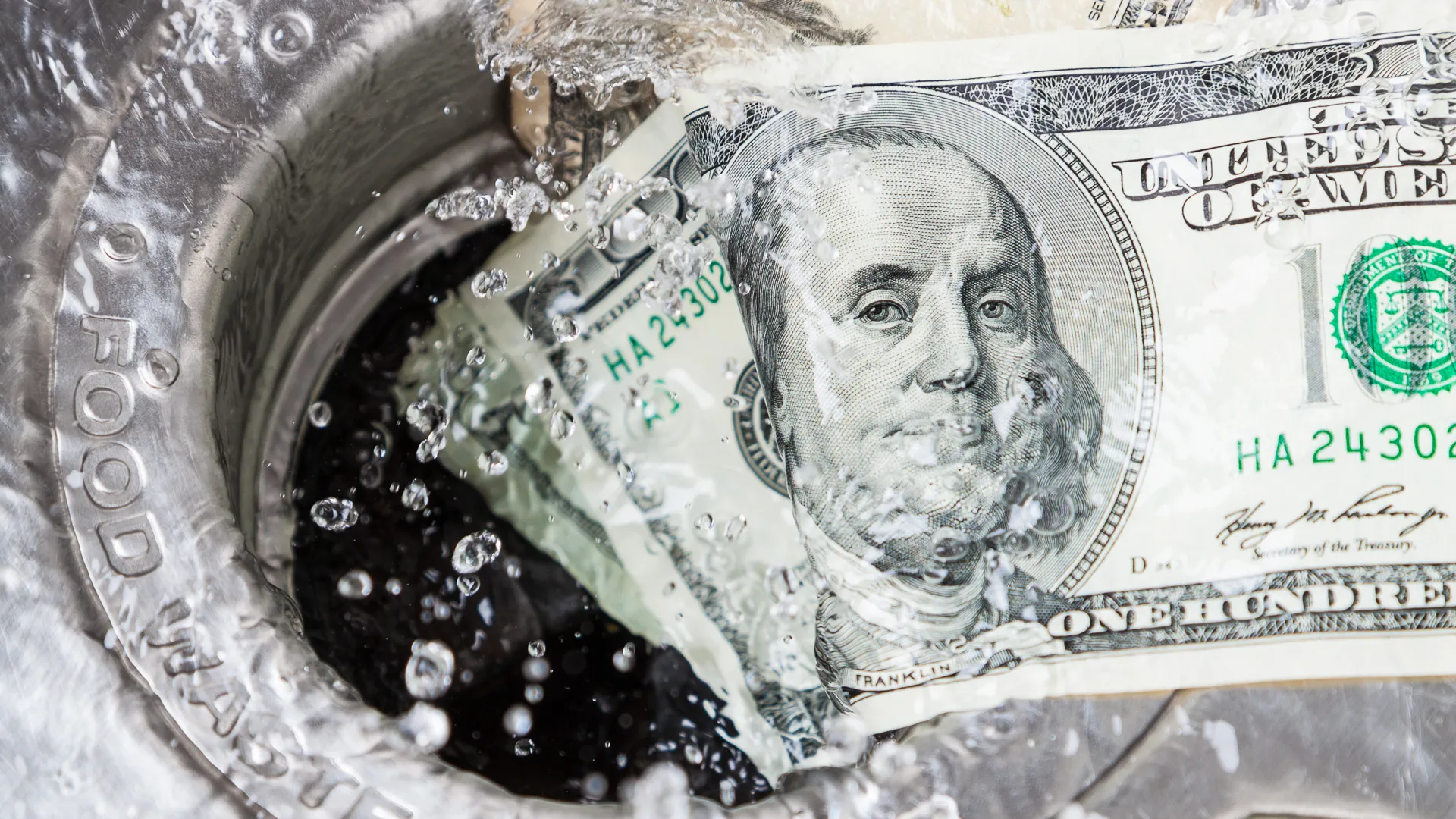 With the omnipresence of the internet and the proliferation of financial news media, there's more information available than ever before about money and finance. The downside of this preponderance of information is that a lot of it is flat-out wrong, or at least misguided. Even the so-called experts — the ones that have their own TV shows, write books and/or get quoted in the financial press — get things wrong. More than anything, this emphasizes the need to consult with a personal financial advisor that knows your specific financial situation.
Read: Americans' Savings Drop to Lowest Point in Years
Here's a look at some of the bad advice that has come from the mouths or the pen of some well-known financial pundits. In some cases, these were simply bad stock picks, but others might actually set you back financially if you follow them.
Dave Ramsey: The Only Thing Credit Cards Can Give You Is a Life of Debt
One of the main financial principles of pundit Dave Ramsey is that there is no benefit to owning and using a credit card. Certainly, the financial concept behind this advice is sound: if you misuse your credit cards and make only minimum payments on your debt, you'll be running to a standstill for as long as that debt remains. However, the idea that there aren't any people that can responsibly use a credit card is inaccurate.
Financially secure individuals can use credit cards for everything from rewards points to elite status to cash back on their transactions. Additionally, there's no doubt that credit cards are convenient and remove the need to carry large wads of cash. Yes, if you use credit cards you must use them responsibly. However, the blanket statement that no one should use a credit card seems to be a bit of an overreach.
Warren Buffett: Have a 90/10 Blend of S&P 500 Index Fund and Bonds
Warren Buffet has famously instructed his wife and trustee to invest his bequest in a simple blend of 10% short-term government bonds and 90% low-cost S&P 500 index fund. Buffett later went on to say that this blend is a good combination for an average person who is not an expert in stocks.
As with Dave Ramsey's advice about credit cards, the point behind this advice is solid — most investors can't outperform the market — but just as with any financial advice, no simple formula applies to all people in all situations. For example, if you're 80 years old and you have no other income than social security, having a 90%/10% stock/bond allocation could be an incredible risk. Other investors might not need or want the growth potential of a stock-heavy portfolio.
Again, Buffett's words aren't necessarily "bad advice," at least in the spirit they were intended, but still, it's not something that every investor should take to heart.
Peter Lynch: Know What You Own
Peter Lynch was the wildly famous portfolio manager of the Fidelity Magellan mutual fund during its heyday in the '80s. Over the years, Lynch has been famously misquoted as saying, "own what you know." Entire legions of investors have taken this to mean that if you go to Starbucks every day and love their coffee, you should go and buy the stock. What Lynch actually said was "Know what you own, and know why you own it." This is very different from "own what you know," yet it still may have limited utility for most investors.
In an ideal world, yes, investors would dig through financial statements and understand the inner workings of companies before they purchased any stock. However, the average investor doesn't have the time or financial acumen to dig deep into earnings reports and balance sheets. Some investors can take Lynch's advice and do quite well; however, the advice may not be relevant for the average investor. Perhaps that is why so many have simplified Lynch's comment and transformed it into "own what you know."
Suze Orman: In Most Cases, a Roth IRA Is Best
Suze Orman's advice to choose a Roth IRA over a Traditional IRA (in most cases) is another financial nugget that may or may not apply to most investors. Certainly, the Roth IRA is a fantastic investment tool, as it can provide tax-free withdrawals of both contributions and earnings in retirement. However, you have to give to get. With a Traditional IRA, many investors qualify for an upfront tax deduction on their contributions. No such deduction applies to Roth contributions. There are definitely some cases in which a Roth IRA will end up being more beneficial to an account holder than a Traditional IRA. But this is not always the case, particularly for those who anticipate being in a lower tax bracket after retirement. As with many of the suggestions offered in the media, it's best to get the advice of a financial advisor rather than simply accepting what you hear or read.
Robert Kiyosaki: Your House Is Not an Asset
Robert Kiyosaki, famous author of the "Rich Dad" series of financial books, is controversial by nature. As with all pundits, controversy is often used as a method to generate publicity — and Kiyosaki certainly got it when he told the world that "Your house is not an asset," going so far as to call that idea a "scam."
According to Kiyosaki, your house is not an asset because it doesn't generate income, like an investment property. This runs counter to the actual dictionary definition of an asset, which according to Merriam-Webster is "the entire property of a person…"
Kiyosaki felt he was justified in his claim after the housing crash of 2008 decimated home values, but many markets have gone back to make new highs in valuation, much like the stock market. Those who have sold and made large profits, or even those who only show a paper profit, no doubt consider their homes to be assets.
Jim Cramer: Bear Stearns Is Fine
Jim Cramer, the host of "Mad Money" and other shows on CNBC, is one of the most well-known financial pundits on television today. Opinions are divided on Cramer, with some turned off by his passionate style while others track every one of his stock picks. Since Cramer is on television quite frequently, he can of course be cut some slack for some of his stock picks that have gone awry. However, one of the most discussed stock picks Cramer made was his very public call that "Bear Stearns [was] fine" right before it collapsed by 93% in 2008. No forecaster is omniscient, but it makes that point that you shouldn't necessarily put all your eggs in the latest stock basket being promoted on television.
Dave Ramsey: 12% Is a Reasonable Expectation for Long-Term Results
Financial pundit Dave Ramsey claims that it's a "reasonable expectation" for investors to earn an average 12% annual return from their long-term investments. According to Ramsey, this figure comes from the long-term average return of the S&P 500 index. However, many other sources put that long-term return at 10% or less, or about 7% after factoring in inflation.
The problem with the 12% figure is that not only is it in dispute, but it is significantly higher than what many other analysts claim. While the difference between Ramsey's 12% and the 9.2% suggested by well-regarded investment bank Goldman Sachs may seem small, it's not. A $100,000 investment earning 12% over 30 years will net nearly $3 million,  while a 9.2% return will generate just over $1.4 million, or less than half. To tell investors that such a return is a "reasonable expectation" could be setting them up for disappointment.
Dave Ramsey: Buy Stock Mutual Funds — And Little Else
The Dave Ramsey investment philosophy is published on the pundit's website. In no uncertain terms, it says that Dave recommends mutual funds, which in and of itself is not a bad suggestion. However, the site continues, saying "Dave does not recommend: bonds, fixed annuities, single stocks, certificates of deposit (CDs), variable annuities (VA), exchange-traded funds (ETFs), real estate investment trusts (REITs), cash value or whole life insurance, or separate account managers (SAMs)."
While mutual funds are generally diversified investments — but not always — by excluding nearly every other investment type in the world, this investment philosophy is by definition non-diversified. While not all investment types are appropriate for all people — and some may not be good choices for most investors — ruling out ETFs, single stocks, CDs, REITs and other investments shuts investors out from some of the most popular and successful investments available. Working with a good financial advisor, rather than taking advice from a website or pundit, can help you tailor a financial plan that best matches your investment objectives and risk tolerance.
Richard Gross: Buy Enron Stock
Richard Gross, equity analyst at Lehman Brothers, supported the stock of Enron all the way into October 2001, even as the stock was in the midst of a massive decline due to underlying fraud. The SEC began its investigation into accounting fraud at the company on October 22, 2001.
In February 2002, Gross was even one of a series of stock analysts called before the U.S. Congress to testify as to why they still supported the stock of Enron as it was on its way to becoming the largest bankruptcy in U.S. history at the time.
Read: 35 Useless Expenses You Need To Slash From Your Budget Now
Suze Orman: Don't "Waste" Your Money on Coffee
Suze Orman has come out strongly against buying coffee, deeming it a "want" rather than a "need." She claims that she would never buy a cup of coffee anywhere, because "I would not insult myself by wasting money that way." The financial guru even goes so far as to say that by buying $100 of coffee every month, you are "peeing $1 million down the drain."
The idea that you should prioritize savings and investments over discretionary spending is certainly valid. However, this bit of "advice" is clearly overdramatized. If you enjoy your coffee and you are able to trim some of your other expenses, you can certainly have your coffee without watching "$1 million go down the drain." Discretionary spending should be monitored, but to eliminate it entirely could dramatically affect your quality of life.
More from GOBankingRates
About the Author