Why These 5 Kids Are Earning More Money Than You
"I believe the children are our future. Teach them well and let them lead the way." These lyrics from the classic tune "Greatest Love of All" which inspired millions of adults to look at their children as future doctors, lawyers, corporate leaders and entrepreneurs.
But as we know, there are self-motivated kids in the world who want success early in life and have already found it. Not only are they the future, but they're teaching us how to achieve in business and personal finance right now. Let's examine the success of some of these young entrepreneurs who show us that financial success can be acquired at any age.
The Young Entrepreneurs
There have been many children and teens who have seen success by developing their own ventures over the years. Here are some who have received recognition for their success and continue to thrive as they grow older:
1. Leanna Archer, 14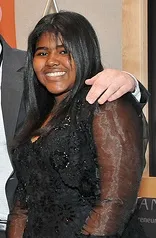 Photo: Global Student Entrepreneur Awards

This young business entrepreneur realized at the age of nine that she had something when she decided to develop and operate her own all-natural hair care products business. While some would probably assume a nine-year-old couldn't be skilled enough to accomplish such a grown-up goal, she proved them wrong by blending a formula that was so good numbers of adults line up to purchase her products.
Make Your Money Work Better for You
In 2005, she founded her company, Leanna's, and has earned amazing profits for her family-run business that includes her parents and brothers. Selling shampoos, conditioners, shea butter and other products both online and in stores, she has seen yearly revenues surpass $100,000.
2. Adam Horwitz, 18
This kid millionaire is only 18 years old, but has earned enough cash to last several lifetimes. Not to mention he has earned an incredible reputation as a trusted online financial advisor.
Currently, Adam Horwitz hosts online courses such as Cell Phone Treasure, Tycoon Cash Flow and Mobile Monopoly, all of which teach people how to make money online. But you may wonder if he really knows his stuff since he's still young.
Well, considering that his last venture earned him over $1.5 million in just three days, it appears that he just may know what he's doing.
3. Fraser Doherty, 21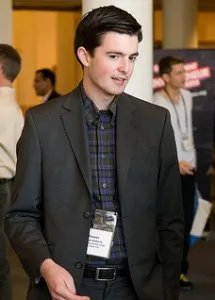 Photo: Global Student Entrepreneur Awards
This once-kid entrepreneur took the success of making and selling homemade jam to a level most working adults never see. With a unique name (SuperJam) and a lot of initiative, Fraser Doherty, then 14 years old, launched his business and before long, was earning an estimated $1 million in sales annually.
Make Your Money Work Better for You
Currently, the young Scottish entrepreneur has a net worth of $2 million thanks to his all-natural jam that is sold in over 500 shops in the United Kingdom. And to make the most of his earnings, he makes charitable donations, including sponsoring over 120 tea parties for lonely elderly people.
4. Cameron Johnson, 25
Cameron Johnson has been featured in hundreds of newspapers, magazines and television shows worldwide thanks to his young entrepreneurship. While he is now an adult, he got his start in the business world at the age of nine, created a dozen businesses by his teens and became the youngest American appointed to the board of a Tokyo-based company by age 15.
By the age of 19, he built a popular social networking site called Dubit Limited that helped him earn a net worth of over $3.7 million. In recent years, he's acquired even more success by participating in UK's "Beat the Boss" TV show and "Oprah's Big Give" on ABC, along with developing MillionaireSecrets.com.
5. Farrah Gray, 26
Farrah Gray received the distinguished honor of becoming a millionaire at the age of 14 through his own entrepreneurial endeavors. Getting started at age six, he began selling home-made body lotion and hand-painted rocks door-to-door to earn money for his family that, at the time, was living in a housing project in Chicago.
Make Your Money Work Better for You
By the age of eight, he became co-founder of Urban Neighborhood Enterprise Economic Club (U.N.E.E.C), a forerunner of New Early Entrepreneur Wonders (NE2W), which was the first organization he opened on Wall Street. And between 12 and 16-years old, he founded the One Stop Mail Boxes & More franchise and Farr-Out Foods, which generated orders exceeding $1.5 million.
Now, Dr. Gray (he earned an honorary doctorate at age 21 from Allen University) owns Farrah Gray Publishing (FGP), writes and publishes numerous books including Bill Clinton-endorsed Reallionaire and works as a philanthropist and motivational speaker.
How You Can Duplicate Their Success
So you may be wondering how in the world you could become a famous entrepreneur like the kids on this list. Or at the very least, obtain a desired level of financial freedom while working your current job.
Well, there are some ways you could duplicate (or come close) to their success with a little effort:
Develop a plan: Whether you're interested in starting your own business or investing in the stock market, you want to develop a plan that will help you determine how much money you can set aside to accomplish your goal.
Find your determination: All of the teens and young adults on this list got to where they are today by not just having a good plan, but finding the determination within to pursue their goals.
Exercise discipline: As you begin watching your money grow, steer clear of spending it all. Instead, follow the lead of the young entrepreneurs by using it to start more businesses or finding more ways to invest your money. If financial freedom is your ultimate goal, you have to exercise the discipline required to get there.
Leave fear at the door: It's difficult to see a high level of success if you're afraid of failure. Follow the leads of the young people above and take chances as you push for your goals.
Make Your Money Work Better for You
There's no doubt the young people listed here are inspirational. By looking at their examples, it's easy to see that there's really no excuse for not having the financial lifestyle you desire. If these kids can create wealth by starting small and with little capital, you could do the same to match or even surpass their success.