9 Company Perks Every Millennial Wants (and Expects)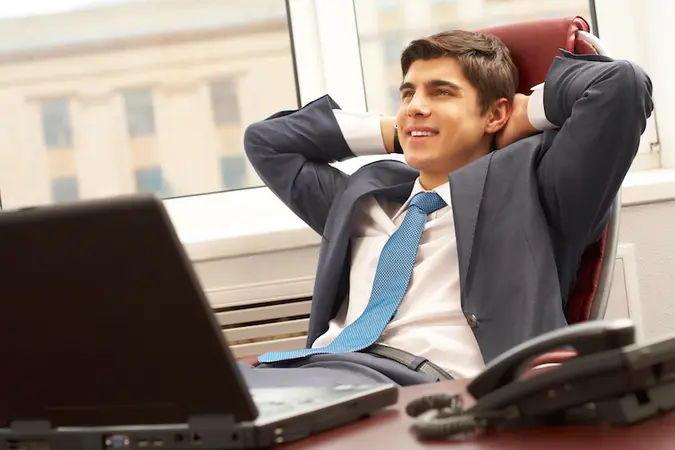 Millennials have officially taken over as the largest segment of the U.S workforce, according to a 2015 Pew Research Center analysis. Love them or hate them, the sheer size and influence of the millennial generation has important business implications. If companies want to retain the employees they've invested time and money into training, they'll need to adapt to the expectations of this newest generation of workers.
"Understanding and adapting your workplace perks and benefits to millennials is a quick, high ROI [return on investment] way to stand out in a tight labor market," said Jason Dorsey, millennial researcher at The Center for Generational Kinetics (CGK). "What we found most surprising is that the perks and benefits many millennials want are inexpensive and sometimes even free. But the reason companies often struggle with providing these perks and benefits is because the leadership doesn't see the value in them the way that millennials do."
Related: Why Millennials Are the New Wage Slaves
9 Best Company Perks for Millennial Employees
According to government statistics, nearly 2.8 million employees voluntarily quit their jobs in January, up 17 percent from 2014, reports CNN Money. To retain talent and avoid employee loss to competitors, companies will need to start offering the workplace perks and benefits that millennials want — and in some cases — have come to expect.
1. Comprehensive Benefits Package
Safeguards of health and financial well-being provided through employer-sponsored health and retirement plans might sound like more traditional company benefits, but they matter no less to millennials. According to the 2015 Aflac WorkForces report, 64 percent of millennials cite a comprehensive benefits package as extremely or very important to employer loyalty.
Make Your Money Work Better for You
Healthcare and financial perks — like dental, vision and 401(k) plans — are key to keeping even this youngest segment of workers in place. And the sooner the benefits kick in, the better. A survey from the CGK found that 27 percent of the "Best Places to Work for Millennials" offer coverage starting the first day of work.
2. Flexibility
In a survey of 9,700 full-time employees across eight of the largest global economies by consulting and business services firm EY, flexibility was listed as a top job benefit. A millennial-specific survey by professional services network PwC supported that conclusion, with 32 percent of respondents saying they expect their working hours to be mainly flexible and 40 percent expecting their hours to be mainly regular with some flexibility.
Cisco, IBM, eBay and AT&T are just a few of the companies that made it onto Business Insider's 2015 list of the most flexible companies in the U.S.
3. Positive Social Atmosphere
In a survey by management consulting firm Accenture, 60 percent of 2015 graduates said they'd rather work for a company with a "positive social atmosphere" despite the fact they could be paid less, reports CNN Money. Warm and open workspaces, pantries full of snacks, community game areas and laid-back dress codes are just some characteristics that contribute to the positive social atmosphere that millennials have come to expect in the workplace.
Google tops Fortune magazine's list of the best companies to work for in 2015 and is known for its novel and positive atmosphere at its offices. Some offices include cafes, lounges and even a bowling alley.
Make Your Money Work Better for You
4. Work-Life Integration
It's not just work-life balance that millennials prioritize; it's also work-life integration, an environment that supports the blending of the professional with the personal. Forbes reports the Intelligence Group found that 88 percent of young workers are seeking this new work-life integration.
5. Family-Friendly Policies
With millennials almost twice as likely to have a spouse or partner working full time than boomers — according to the EY survey —  implementing family-friendly policies has become increasingly important. The survey found millennials around the world are more likely than other generations to cite paid parental leave as an important benefit, as well as onsite or subsidized child care.
The CGK survey found that the best millennial workplaces offer additional family-friendly policies, like lactation facilities and flexible hours for doctors' visits and school events.
Read: 13 Things Millennials Should Know Before Their First Real Job
6. Concierge Benefits
From dry cleaning to catering, concierge benefits and lifestyle perks allow millennials to spend less time taking care of errands on their personal time. In a 2012 interview with Fortune magazine, Google CEO Larry Page talked about the company's lifestyle perks. "It's important that the company be a family, that the people feel they're part of the company … We should continue to innovate in our relationship with our employees and figure out the best things we can do for them."
7. Mentorship
Access to senior workers, mentors and a team environment are also important considerations for millennial workers. Contrary to stereotypes of being lazy and entitled, millennials are conscious of mentoring's role in navigating their careers and accelerating their skill development. According to a 2010 survey conducted by the Harvard Business Review, millennials are hungry for feedback and in a hurry to succeed.
Make Your Money Work Better for You
Check It Out: Millennials Are Taking Work-Life Balance to a Whole New Level
8. Education and Training
Training and development programs are also highly valued by millennial workers, with 35 percent of survey respondents citing growth and educational opportunities as attractive employer perks in PwC's survey.
Starbucks is an example of a company that offers education and training. Last year, the company announced its College Achievement Plan, offering full-tuition coverage for eligible employees to earn a bachelor's degree from Arizona State University online..
9. Competitive Wages and Financial Incentives
Money still matters — even for millennials.
"While many employers think that office perks are a great way to attract and recruit millennials — millennials and older generations still want money first above everything else," said expert Dan Schawbel of WorkplaceTrends.com and managing partner of Millennial Branding.
The workplace might be evolving, but some things never change.
Keep reading: 7 Money Myths About Millennials