Atlanta's Unemployment Rate Declines to Lowest Level Since 2008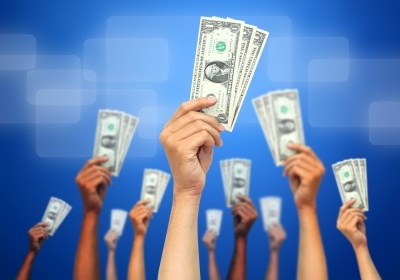 A new study from the Georgia Department of Labor shows more residents in the Atlanta metro area are getting back into the workforce as the city's unemployment rate dropped to seven percent in November, the lowest rate it's been since the 6.9 percent exhibited in October 2008.
Atlanta Job Market Sees Increase in Job Offerings
While the rate declined by 0.7 percent since October of this year, Atlanta's unemployment rate for November of last year was 8.1 percent. The Georgia Department of Labor announced Atlanta's unemployment rate declined primarily because the number of positions offered in the Atlanta job market increased, while the number of unemployment insurance claims declined.
Within the study, the Georgia Department of Labor said metro Atlanta added 14,300 jobs in November, increasing the overall number of jobs in the local employment market to 2,447,600 and up by 0.6 percent from the previous month.
Additionally, jobs were up 59,200 or 2.5 percent from the 2,388,400 seen in the Atlanta metro area as of November 2012. The largest gain in employment for the Atlanta job market from November 2012 to November 2013 was seen in professional and business services with an increase of 15,100 employees.
Meanwhile, the number of new layoffs and initial claims of unemployment insurance benefits decreased to 16,222, down by 3,198 or 16.5 percent from the 19,420 seen in October 2013. Overall, the number of unemployed people in Atlanta dropped to 190,266 thanks to a decrease of 18,611 from the 208,877 unemployed persons in the Atlanta job market during the month of October this year. Last November, the Atlanta metro area had 223,686 people unemployed.