What You Could Afford on a Doctor's Salary in Every State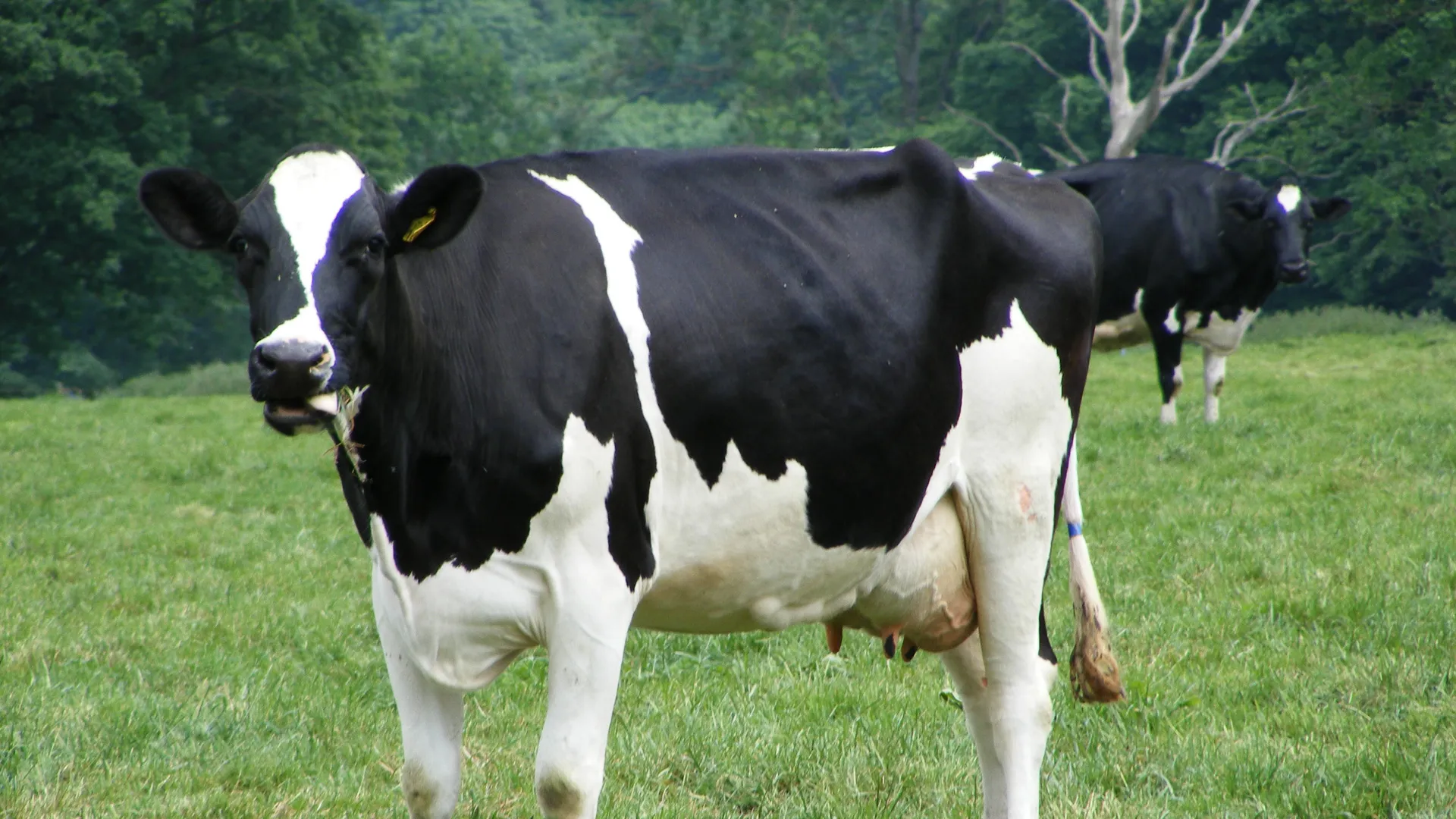 People tend to assume that all doctors make good money — and that's usually true. But doctors can earn much more or less depending on the state where they live and practice. GOBankingRates used the most recent data from the Bureau of Labor Statistics to find the mean annual wage of general practitioners in every state, then determined what a year's salary could buy with that pay. You won't believe the kind of crazy things you can buy with a doctor's salary.
Click through to find out how much doctors earn nationwide.
Alabama — $189,640: 68 Acres of Pristine Swampland
Alabama's swampland is among the most unique landscapes on the planet, and the average doctor in the state could score a huge tract of it for future generations to enjoy. For example, 34 acres of swamp in Coosa County goes for $90,000. Buy two tracts and not only do you get the swamp, but you'll have nearly 10 grand left over for the year.
Alaska — $232,560: A Chunk of the Alaskan Wilderness
Alaska's pristine, rugged wilderness is legendary, and a doctor there could buy 3.36 acres to call home with one year's pay. A spread on Kachemak Bay — a hunting and fishing paradise that includes mountain views in glacier country — goes for $199,000, which leaves plenty of money to put down on a fishing boat.
Make Your Money Work Better for You
Arizona — $172,530: 36 Acres of Desert
Arizona's vast and unforgiving desert is one of the most beautiful places on Earth — if you're into rugged seclusion. For doctors who like it hot, dusty and remote, 36-plus acres in Dragoon Mountain Ranch, next to Coronado National Forest, can be had for less than a year's salary of a desert doctor — $165,000, to be exact.
Arkansas — $212,480: A House and Land in the Ozarks
Tourism is booming in the multi-state region known as the Ozarks. A doctor in Arkansas could get in on the action with a Stone County home in Mountain View situated on 57 acres for less than a year's salary — just $200,000.
California — $198,010: A California Vineyard
California wine country has produced some of the best vintages in the world — and a doctor in the Golden State could spend just $175,000 to secure 186.66 acres of prime land zoned for agriculture and vineyards. The property doesn't come with the grapes, but that shouldn't be hard to supply with $23,010 left over for the year.
Colorado — $217,230: Your Own Ski Cabin
Colorado is the heart of the American Rockies, and skiers from around the world flock there every year to play in the powder and challenge the slopes. For $178,500, you can score a ski cabin of your own in Salida on Monarch Mountain. For the average doctor, that leaves $38,730 to spare, and you'll need it — the cabin is a fixer-upper.
Make Your Money Work Better for You
Connecticut — $190,280: A House in Hartford
Delaware — $179,840: The Eternal Gratitude of a Scofflaw
A doctor in Delaware who is willing to sacrifice a year's salary for a semi-good cause or who simply has money to burn and wants to stick it to the man could pay the tab for the state's most notorious toll dodger. In 2018, the Delaware News Journal reported that one man alone owed the state nearly $175,000 in unpaid road fares — and it's unlikely that he would turn down a good Samaritan benefactor.
Florida — $203,410: A Trip to Outer Space
Home to Cape Canaveral, Florida is the aerospace capital of the country and the world. For less than a year's salary — just $200,000, according to Popular Mechanics — a Florida doctor can reserve a seat on a private spacecraft with a company like Virgin Galactic, a company that soon intends to launch wealthy civilians into space for five-minute jaunts.
Georgia — $211,110: Your Own Pecan Orchard
Georgia is known as the Peach State, but it's also one of America's great pecan-production centers. A doctor with a green thumb could add a second source of revenue if they acquire a 43-acre pecan farm in Bulloch County for $200,000.
Make Your Money Work Better for You
Hawaii — $214,930: A Condo in the Aloha Surf Hotel
With the exception of maybe pineapples and volcanoes, Hawaii is best known for surfing and the word "aloha." A 216-square-foot unit in the Aloha Surf Hotel will run you $200,000, which the average doctor could purchase with nearly $15,000 left to put toward the monthly maintenance fees of $365.
Idaho — $188,930: 315,000 Pounds of Potatoes
Idaho has long been known for growing the world's most famous potatoes — and with less than a year's salary, a doctor there could represent the state's reputation like no other. Ten pounds of Idaho potatoes go for about $5.98, which means you could score 31,500 10-pound boxes for $188,370 — that's 315,000 pounds of choice spuds.
Illinois — $219,280: Joe Jackson Baseball Card
No player in baseball history is as famous and infamous at the same time as "Shoeless" Joe Jackson, who was banned from baseball for life for his role in throwing the 1919 World Series.–As a doctor in Illinois, you can display a mint condition 1914 Boston Garter card depicting the infamous Chicago "Black Sox" player for $204,000 — less than a year's salary. If you hold onto the card and keep it in mint condition, it could turn you into a millionaire one day.
Indiana — $184,650: A Farm
The average doctor in Indiana could sow and reap the Midwestern state's agricultural heritage for generations to come by purchasing a farm for less than a year's salary. A 12-acre farm in the town of Osgood is on the market for $180,000.
Iowa — $243,580: Your Own 'Field of Dreams'
On less than a general practitioner's annual salary — just $235,000 — you can harness your inner Ray Kinsella and buy 101 acres of farmable land. From there, you could plant corn, cut it down and install a baseball field — or you could just hold it as an asset and hope for appreciation.
Kansas — $224,070: 9 Tornado Sirens
Thanks mostly to "The Wizard of Oz," Kansas is more synonymous with tornadoes than any other state. A doctor who lives there could gift his or her town with nine battery-operated, solar-charged Grainger tornado sirens, which run about $25,000 each.
Make Your Money Work Better for You
Kentucky — $212,640: Restaurant Lease at the Bluegrass Music Hall of Fame
If a doctor in Kentucky who's a chef at heart could lease a piece of the state's rich bluegrass music heritage all it would take is a year's salary. The Bluegrass Music Hall of Fame in Owensboro leases restaurant space for $17 a square foot. With one year's pay, a primary care physician could set up shop in 12,508 square feet in one of the world's great music meccas.
Louisiana — $221,180: A Bayou Homestead
A doctor in Louisiana could afford a home situated on 11 acres of classic Louisiana bayou on a year's salary. A home on a plot that size in Vidalia, Concordia Parish, is selling for $220,000 — and you get not just your spread, but access to the nearly 15,000-acre Acre Bayou Cocodrie National Wildlife Refuge next door.
Maine — $191,910: A Lobster Yacht
There are lobster boats and lobster yachts — and if you're going to dive into the world's largest and most famous lobster market, you'd better do it in style. A doctor can score a 35-foot Duffy lobster yacht made in 1986 out of Saco, Maine, for $188,900.
Find out where to eat lobster and other fancy meals celebrities love.–
Maryland — $184,130: A Crab Boat
Maryland is to crabs what Maine is to lobsters — and a doctor in the mid-Atlantic blue-claw paradise could float into the sunset on a 1969 steel-hulled crabbing vessel for $175,000. The 58-footer needs a little work, but with some luck, the hauls you pull out of your traps will pay you back in the long run.
Make Your Money Work Better for You
Massachusetts — $211,760: 3 Years at Harvard
In the 2017-18 academic year, tuition at Harvard — the most celebrated school in Massachusetts and arguably the world — can be as low as $69,600 if you don't have to travel to get there. For three years of Ivy League education, you'll pay a grand total of $208,800 — more than enough for a doctor to spring for with a year's salary.
Find out which universities Harvard rivals for the title of most expensive college in every state.–
Michigan — $174,980: The Acura NSX
The Acura NSX is a 573-horsepower hybrid supercar that retails for about $156,000 — and that's before options. A doctor in Michigan, who doubles as a motorhead, can bask in state pride knowing that the car of the future first debuted at the 2016 Detroit Auto Show.
Minnesota — $201,560: A Lakefront Cabin
Mississippi — $226,640: Your Own Hunting Preserve
Mississippi is an outdoor paradise and one of the centers of America's hunting culture. A doctor could reign over a private 160-acre hunting preserve — packed with deer, turkey and ducks — for just $208,000, leaving plenty left over for hunting gear and licensing fees.
Make Your Money Work Better for You
Missouri — $170,460: 7,928 cases of Budweiser
Anheuser-Busch is headquartered in St. Louis, where the company maintains a 1.66 million-square-foot brewery. A Missouri doctor with a passion for Budweiser could stock up on just shy of 8,000 cases of America's beer, which goes for about $21.50 a case.
Montana — $196,600: Skywriting Message Campaign
Montana is Big Sky Country, so it's the perfect place for doctors to advertise their medical services with the attention-grabbing novelty advertising known as skywriting. It costs an average of $7,000 to have an airplane draw your message thousands of feet high, which is visible for hundreds of miles. A year's salary is enough for a 28-message campaign that could run for most of an entire month.
Nebraska — $226,520: A Herd of Cattle
The cattle industry dominates the economy in Nebraska, where cows outnumber people four to one. A doctor there looking to get in on the powerhouse beef market could purchase about 1,039 heads of feeder steers, which recently averaged $218 each at a Nebraska cattle auction.
Nevada — $183,200: 5 Nights in the Nobu Hotel's Nobu Villa Penthouse
For $35,000 a night, a Nevada doctor can party in the Penthouse where Taylor Swift hosted a shindig after the 2015 Billboard Music Awards. At that rate, a year's salary would be enough for five nights — with a little left over for gambling.
New Hampshire — $236,830: 526 Slabs of Fine Granite
New Hampshire is the Granite State, and the most expensive granite, like Kashmir Gold, will run you as much as $450 per slab. For a doctor looking to get into the high-end quarried stone business, a year's salary in New Hampshire could land you 526 slabs.
Make Your Money Work Better for You
New Jersey — $183,410: Four Commercial Greenhouses
New Jersey is the Garden State, and a doctor's salary is enough to buy four large, professional Collegiate glass greenhouses for a physician with a really green thumb. The aluminum framed greenhouses, which are designed for academic settings, come empty, so the doctor could use the leftover cash for a trip to the local nursery.
New Mexico — $174,500: Your Own Piece of the Southwest
Harsh, rugged and wild, the open desert wilderness of New Mexico has been dotted with ranches for centuries, and the average doctor in the state earns enough in just one year to own one. On the western edge of Guadalupe County sits the sprawling, 172.12-acre Portillo Creek Ranch, which can be yours for $171,259.
Find out why New Mexico is one of the best places to live on only a Social Security check.–
New York — $184,050: A Cow
In 2013, heads turned at an agriculture auction in Syracuse when a buyer shelled out $170,000 for a Jersey cow. The sale smashed the previous cow auction record — but the auction set the bar to a new high. A doctor in the state would have $14,050 more to bid on the next prize bovine, presuming prices haven't risen since then.
North Carolina — $204,670: An Asheville Bungalow
From Appalachian outdoor adventures to the city's booming arts scene, Asheville is one of the hippest cities in the Tarheel state — and the country. A doctor in North Carolina can be the proud owner of a classic bungalow there for less than a year's salary — a beauty on Allen Street is listed for $199,000.
Make Your Money Work Better for You
North Dakota — $206,930: 3,363 Barrels of Oil
A recent oil boom put North Dakota on the map as a major player in the world energy market. With the price of oil at $61.55 a barrel, a doctor could stock up for the apocalypse with 3,363 barrels of crude oil.
Ohio — $200,060: 500,000 Pounds of Steel
The state of Ohio was built on steel — in fact, the first blast furnace west of the Allegheny Mountains was located there. Stainless steel currently costs 40 cents per pound, which means an Ohio doctor could bring home 250 tons of the stuff, which could then be crafted into any number of surgical steel medical tools.
Oklahoma — $155,420:–One-fourth of a Reba McEntire Concert
Country music superstar and legendary Oklahoma native Reba McEntire charges $500,000 to $1 million to put on a show. Anyone who can afford her can book her, so if a Sooner physician and three local doctor buddies each chip in a year's salary, they can throw the greatest backyard barbecue in the neighborhood, provided they can get Reba to come down to the low end of her booking fees.
Find out how Reba McEntire's fortune compares to other rich country music stars.
Oregon — $187,200: Part of the Oregon Forest
Oregon's giant Doerner fir is just one majestic part of Oregon's seemingly endless forests, which fueled both a massive timber boom and a statewide woodland conservation effort. A piece of the state's massive virgin forests can be yours for about the price of what a doctor makes there in a year. For example, 80.05 acres of woods in Douglas County costs $187,000.
Pennsylvania — $213,320: 21,332 Philly Cheesesteaks
A classic Philly cheesesteak at Geno's, which battles across-the-street rival Pat's for supremacy in the City of Brotherly Love, costs about $10 when you factor in tax. A doctor should know better than to gobble down 21,332 cheesesteaks, but that's about how many a year's pay would buy.
Make Your Money Work Better for You
Rhode Island — $168,220: A Home in Providence
Providence, R.I. is the hometown of George M. Cohan, who wrote "Yankee Doodle Dandy," "She's a Grand Old Flag" and several other old-time patriotic classics. You can make the area he called home generations ago your own for about what a Rhode Island doctor makes in a year. A six-bedroom home on Kelley Street is listed for $168,000.
South Carolina — $225,440: 8 Wright Flyers
When the Wright Brothers became first in flight in 1903, they did it with an ingenious plane they built for about $1,000. In today's money, that's a little more than $26,000, which means a doctor could commission eight exact 1903 Wright Flyers, assuming the conditions, methods and materials were the same. And you'd even have some change left over for plane food.
South Dakota — $221,690: A Home in Deadwood
One of the great things about living in Deadwood, S.D. is that you get to say you live in Deadwood, S.D., a place that epitomizes the classic Wild West town on the American frontier. A doctor in the state who is looking to channel his inner Al Swearengen, a 1910 single-family home is on the market for just shy of $202,000, which would leave enough to cover closing costs and still stay within a year's salary.
Tennessee — $194,610: 390 Songs in Nashville
A doctor in Tennessee,–who harbors an inner rock star, can head to the country music capital of the universe and lay down some of his own tracks. The Mars Recording Studio in Nashville charges $500 for one fully produced song. A physician in the state can record 389 singles on a year's salary — more than enough to warrant a career change.
Make Your Money Work Better for You
Texas — $203,370: 123 SXSW Passes
The South by Southwest arts festival in Austin, aka SXSW, is one of the biggest and most highly anticipated events of its kind in the world. A Platinum badge to attend the festival costs $1,650. On a year's salary, a doctor could treat 122 buddies to SXSW in royal style.
Find out how much it costs to host SXSW and other major music–events.
Utah — $210,680: 4 Pairs of Gold-Plated Skis
Utah is one of the world's great skiing Meccas, and if you're going to ski, you might as well ski in style. The Italian Oro Nero company recently unveiled a new addition to its line of high-end skis. Crafted from 8,000-year-old bog oak and plated in 24-karat gold, they run for $50,000 each, which means a Utah doctor could buy one pair and three for friends on a year's salary with money to spare.
Vermont — $195,770: 4,900 gallons of Pure Maple Syrup
Virginia — $198,750: Vacation Home in Virginia Beach
Virginia Beach is one of the most popular summer destinations on the East Coast. A vacation home there is within reach for a year's salary if a doctor in the state can borrow $250 from a friend. A three-bedroom on Catalina Ave. is currently listed for $199,000.
Washington — $219,400: A House in Seattle
For $219,000, a doctor can spend a year's salary and still pocket some leftover cash if that physician is in the market for a ready-to-make home in Seattle. View a rendering on Redfin and then decide if a property with lake views is right for a home or an investment property.
Make Your Money Work Better for You
West Virginia — $185,780: 3,577 tons of coal
Coal dominates — and has always dominated — the economy of West Virginia. A doctor there looking for a lifetime supply of heating fuel could score 3,577 tons of bituminous coal at the current rate of $51.57 a ton. Be warned — the U.S. Energy Information Administration reports that the cost of transport can be expensive.
Wisconsin — $229,900: 657 Pounds of the World's Best Cheese
In 2012, a 24-pound wheel of Dutch cheese considered the best in the world sold for $8,400 — or $350 a pound at an auction in Milwaukee. For a physician in the cheese mecca of Wisconsin, that's enough to splurge on 656 pounds of the world's finest edible dairy product.
Wyoming — $195,580: Part of a Horse Ranch
Wyoming's Western horse culture is legendary, and you can claim a stake of that history with less than what a doctor makes in a single year. Realtor.com is listing a parcel on Wild Horse Ranch for just shy of $178,000.
Doctors make a ton of money and said money can buy you some crazy and incredible things in the U.S.; Case in point, every item on this list. While many of these purchases aren't practical, now you know just how much your doctor salary could be worth — once you pay off those medical school loans.