13 Important Career Lessons I Learned From My Baby Boomer Dad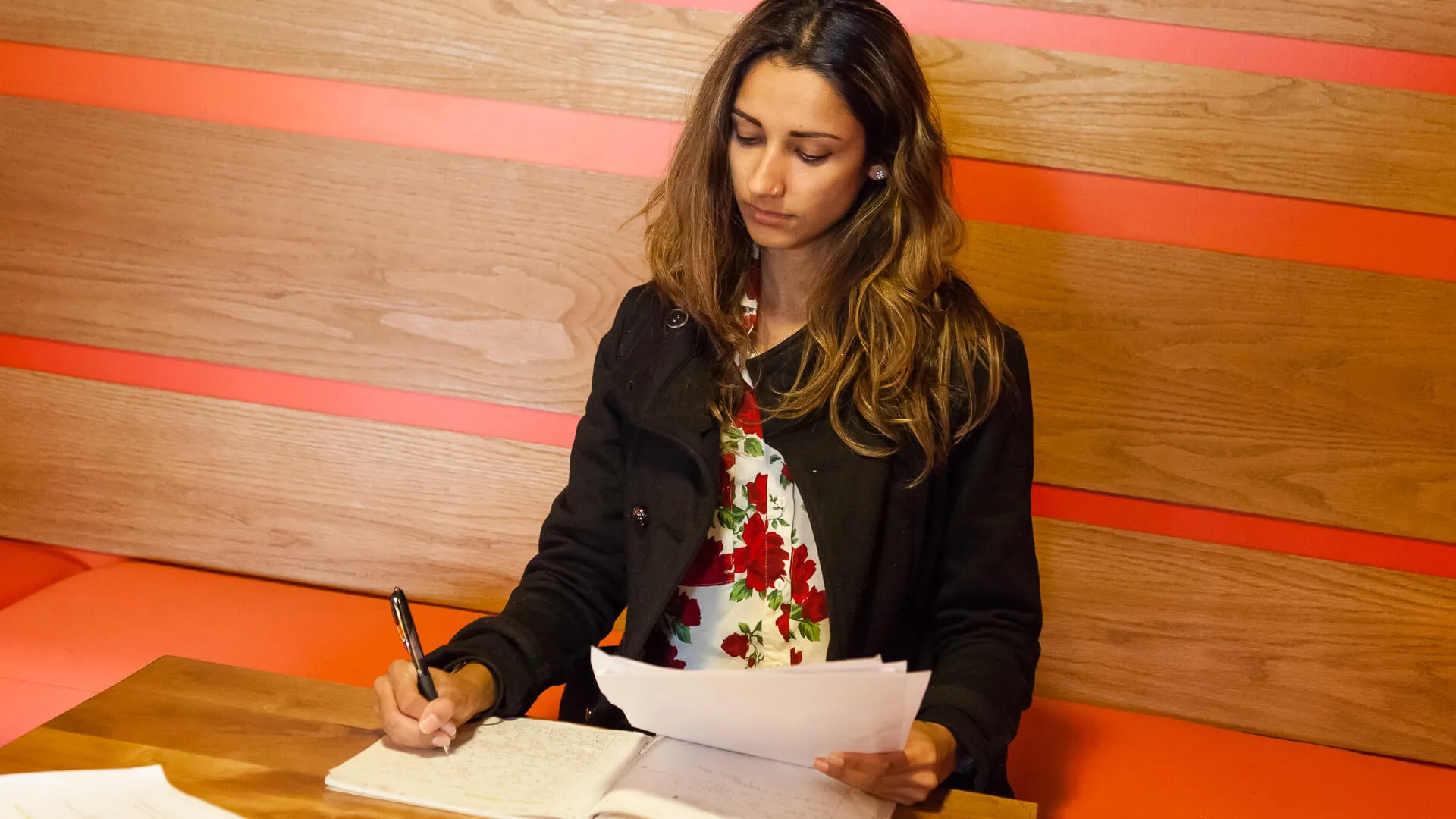 Whether you're a millennial, Gen Xer or baby boomer, it can be easy to get set in your ways — especially when it comes to work habits. But there are invaluable lessons we can learn from speaking to people from other generations about their career advice, tips and tricks.
My baby boomer dad and I check in every week to talk about work, and although we have many differences in how we approach our jobs, I've gathered a lot of important takeaways from our chats that have proven to be beneficial to my overall career development.
Click through to find out the unique strengths millennials and boomers bring to the workplace, and what the different generations can learn from each other.
Motivation
What keeps me at a job are motivational factors such as the ability to enjoy my role at work within a supportive team and environment, feeling valued, advancement opportunities, commute and salary. The No. 1 motivation for my dad is job security and salary. He believes if he has a job, everything else comes after.
Lesson learned: What motivates the millennial generation at work is often different than what motivates the baby boomer generation at work. Our list includes more intrinsic motivational factors, whereas baby boomers possess more extrinsic motivation to work.
If you're looking for some inspiration, check out these great motivational money quotes.
Work Schedule
I enjoy the flexibility to come in a little earlier or a little later in the morning, rather than having a strict start time. At my previous job, I could start anytime between 8 and 10 a.m., and leave between 4:30 and 6:30 p.m. For days that I went in at 10 a.m., my nights were longer because I could stay up to do more things. I also had the choice to work remotely once a week.
My dad likes having a routine schedule, going in at 9 and getting off by 5. It creates consistency in his life, and he feels like he has control.
Lesson learned: Flexibility is great; however, having a consistent schedule makes it easier for me to plan my life outside of the office.
Make Your Money Work Better for You
Career Development
Career development is important to me. I want to work in a position where I know I can move up quickly and take on additional responsibilities, ideally within a year. Although my dad believes in this too, he is willing to be patient to move up. He's been in his current role for 15 years, and it took him seven years to finally get a management position. That seems like ages to me. I prefer quick growth over stagnancy.
Lesson learned: I've had a couple of jobs now, and I've learned that each company is different. Sometimes you just have to be patient and wait for "your time." This has also taught me the value in staying loyal to a company.
More Advice: Turn Your Job Into An Adventure With Career Advice From a Fossil Hunter
Technology
Technology is at the convenience of our fingertips; it drives our work and personal lives. I use my computer at work and my internship, and to teach yoga. My entire job revolves around me sitting in front of a computer all day and all night. I use my computer at home to stream Netflix, and my phone to scroll through Instagram. Sometimes I will even order dinner through GrubHub, a food delivery app. Technology never shuts down and neither does my brain.
Conversely, as soon as my dad's workday is over, he shuts off from technology. He goes home to read and watches cable TV. He's not on any social media platforms, and he has never even ordered pizza for delivery.
Lesson learned: I watch my dad erase his day away from work, whereas my brain never really shuts off. I've learned that I need to take a step back and unplug, because, ironically, relaxing is challenging.
Make Your Money Work Better for You
Embracing Change
I don't like mundane routines, so when things change around the office, I find it exciting. I love new seating arrangements, new working spaces and new employees to sit next to and get acquainted with.
My dad told me he recently moved onto a different team, and didn't like it. He missed his old teammates and was bitter about the change. Baby boomers tend to find change harder to accept because they like routine.
Lesson learned: Change is not always easy, and it's OK if things take time to accept.
Work Culture
I am drawn to companies with great work culture. I enjoy perks like having breakfast at work, using the company gym and working in a collaborative, open-office environment. I am willing to commute farther or relocate for a job at a company that prides itself on its awesome work culture. I'm more likely to leave a job that doesn't value its employees.
At my dad's job, there is no work culture. The employer doesn't extend any perks beyond PTO and health benefits. All that matters to my dad is that he has job security.
Lesson learned: Baby boomers seem to place less emphasis on work culture and more emphasis on job security. As long as my dad has a job, regardless of work satisfaction, he's happy with that stability. Emergencies can arise, so I do think having that stability is important.
Outlook on Life
Millennials tend to have more a positive outlook on their work lives. We are not bummed if a job isn't the right fit because we feel that we can easily land something new. I once got laid off from a job, but it was the best thing that ever happened to me because I got an even better job after that one.
Like I mentioned earlier, my dad has been in the same job for 15 years. He believes he's too old to be looking for something new. He doesn't want to risk starting a new job and have it not work out. And this isn't uncommon: Many baby boomers admit to making financial decisions based on fear, and not taking career risks can become a baby boomer's biggest money mistake.
Lesson learned: Millennials tend to be more risky, which can be rewarding in the end. Baby boomers might prefer to have the same job for a good period of their life — even if that preference is rooted in fear.
Make Your Money Work Better for You
Investment
I don't have any money saved for retirement, nor do I have a 401k. I'm not sure what will happen when I retire.
Because my dad has been at a stable job for several years, he has a healthy retirement fund.
Lesson learned: A lot of millennials have little to no money in retirement savings: GOBankingRates' 2018 Retirement Savings survey found that 57 percent have less than $10,000 saved for retirement. What I learned is that it's really important to start saving for retirement so that I won't have to rely on the little money I'll receive from Social Security to finance my retirement or my future.
Plus, by the time millennials retire, Social Security is going to look different.
Side Hustles
My day doesn't end at 6 p.m. when I leave the office. I work my full-time job during the weekdays, but I also have side gigs: I teach yoga two to three times a week, and I run a few social media pages for a startup. I use this supplemental income to support my lifestyle and travel.
My dad, however, gets stressed out just hearing me talk about my side gigs. He can't fathom having more than his one full-time job, and directs all his attention to that one job. Adding to that, a lot of baby boomers have spouses and kids of their own, so their evenings and weekends are occupied with family.
Lesson learned: I realized that sometimes life gets really hectic when you juggle multiple work commitments. Sometimes I stress myself out because I'm not able to truly unwind from a long day. Although my side hustles don't hamper my full-time job, I think I should use my free time after work to truly relax and take a break from work.
Make Your Money Work Better for You
Transportation
My internship is in downtown Los Angeles, which makes commuting via car a pain: Parking can be expensive, the traffic congestion in the area drives me crazy, and I hate having to navigate around one-way streets. To avoid this chaos, I'll take Lyft. I find it so convenient and stress-free.
My dad drives to work, spending long hours in traffic. He's never used Uber or Lyft. To his credit, he does take the train to work on Fridays.
Lesson learned: Although the convenience of ride-sharing is great, it's hurting my wallet. I realized that splitting between ride sharing and driving my own vehicle is a happy medium.
Work-Life Balance During the Workday
I love that my job has casual Fridays and an on-site gym. This allows me to be comfortable at work. I can take my lunch break and work out, without having to drive anywhere. I think it's important to have that time away from work while you're still on the clock. This increases my productivity and morale. My dad works in a corporate environment where there is no such thing as casual dress.
He finds the idea of exercising at work foreign, and would be embarrassed wearing sweaty workout clothes in the corporate workplace.
Lesson learned: The concept of spending time away from work during the workday is not found everywhere, and I am truly blessed to be able to spend time away from my desk, which ends up increasing my work productivity.
Make Your Money Work Better for You
Getting Hired
At the jobs that I've held, a large percentage of the workforce I've encountered have been young people. I think it's been easy for me to find jobs in the last few years. Although finding a job is not easy overall, and the job market has been tough for both generations, I think it's currently harder for older adults.
When my dad was looking for a new job, it took him a bit of time to get hired, and he figured it was because of his age.
Lesson learned: The workplace is evolving, and employers want millennials in the workplace who are tech-savvy and flexible. Older folks have families, higher salary demands and other commitments, which might hurt their appeal as a job candidate.
Tenure
The longest job I've had lasted two and a half years. I'm OK with job-hopping if a new job will help grow my career and provide me with unique and interesting challenges.
My dad has been at his job for 15 years. He understands what it means to be loyal to a company.
Lesson learned: What I learned from my dad is the value of loyalty. It's expensive to replace employees. If you stay with an employer for a long period, you're able to build and solidify your skills. You become the expert in that role, whereas a downside of job-hopping is that employers might not hire you because they are not sure if you will stay long term.