These 50 Swoon-Worthy Jobs Didn't Exist 15 Years Ago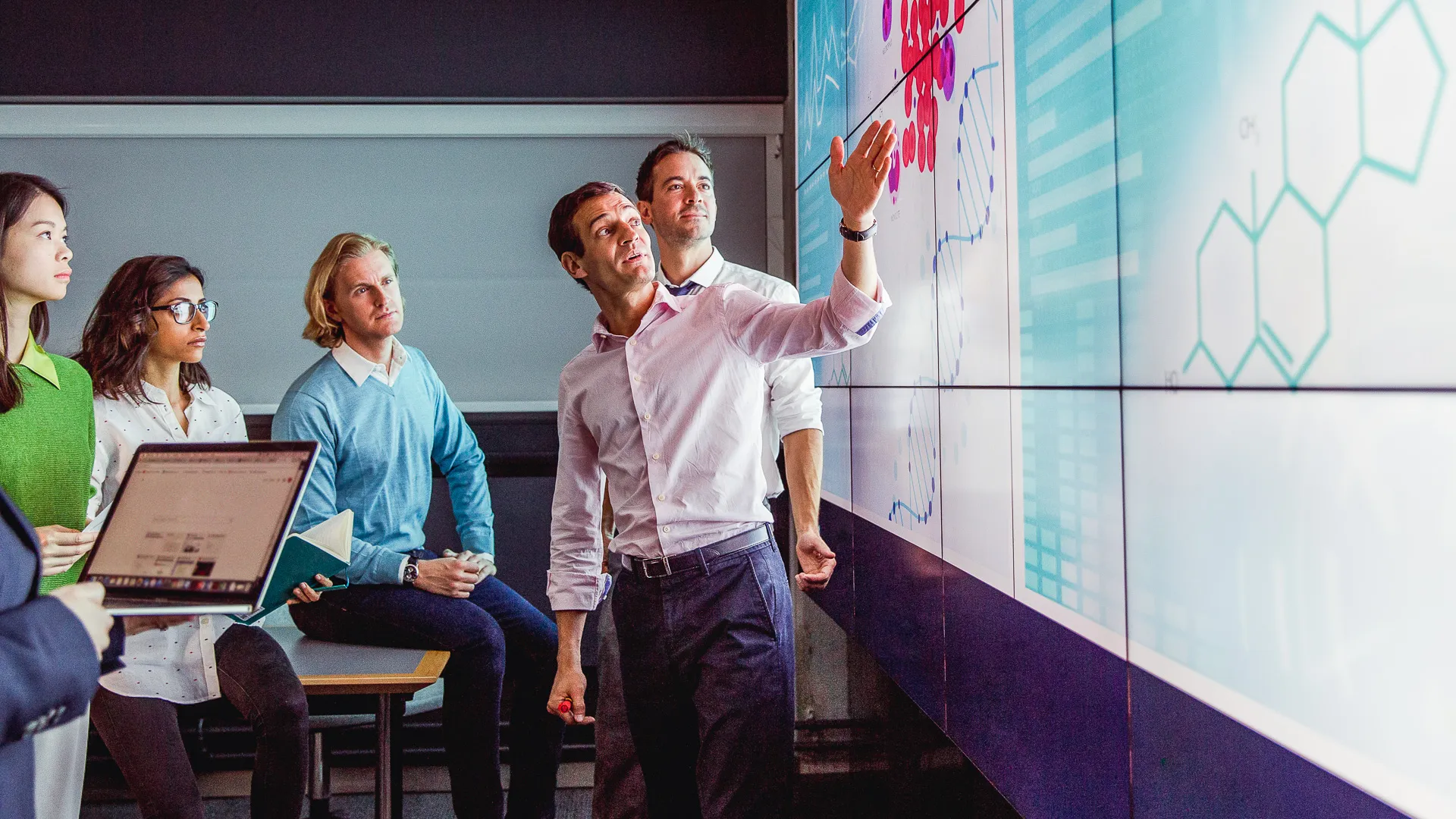 A lot has changed in the past 15 years: Facebook, Twitter, YouTube and Instagram have gone from nonexistent to household names; virtual reality blossomed; cryptocurrency was born; and marijuana was legalized in several states across America. All of these major developments also created a plethora of new jobs you couldn't even fathom in the early 2000s, many of which are just as fun as they are lucrative.
Read about jobs you'll love that didn't exist 15 years ago.
Last updated: Nov. 6, 2020
3D Printing Technician
The first 3D printer was invented in 1980s — and is arguably the best invention to come out of the state of Texas — but it really only grew as an industry in the last few years. It's now possible to print everything from medical equipment to earrings. 3D printing technicians are hired by companies to manufacture 3D-printed goods, as well as maintaining the machines. Technicians should be familiar with computer-aided design and modeling software.
AI Chatbot Copywriter
Artificial Intelligence only became widespread in the business world in 2002, but in more recent years a whole new crop of jobs have sprung up within the field. It's now one of the fastest-growing industries for high-tech professionals, according to a 2016 Kiplinger report.
AI chatbot copywriters create the personality and language for artificially intelligent robots in various roles, such as recruiting. It's a unique job where creative writing and tech merge.
Make Your Money Work Better for You
AI Engineer
AI engineers give computers the ability to think, learn and adapt, and can work in a number of fields ranging from healthcare to agriculture.
AI Project Manager
AI project managers oversee Artificial Intelligence projects from ideation to implementation. They work with a team that could include designers, engineers and other tech professionals to design and develop AI projects, tests and solutions.
Amazon FBA Seller
Fulfillment by Amazon allows product sellers to scale their businesses by selling their goods directly through Amazon. Creators of the product being sold store their product at an Amazon fulfillment center, and Amazon takes care of the packing, shipping and customer service. Amazon FBA is a legitimate way to make some quick cash.
App Developer
The Apple App Store was launched in 2008, and along with the launch came the opportunity for individuals to develop their own apps to distribute on the platform.
Automated Driving Engineer
We're closer than ever to having self-driving cars hit the streets, and automated driving engineers are one of the jobs that help to make that happen. These engineers help to develop the software that will enable self-driving cars to function safely.
Automated Driving Scrum Master
Use your leadership skills — and knowledge of IT or electronics — to develop self-driving cars as an automated driving scrum master. The person in this role oversees the various teams that work on self-driving cars.
Clean Car Engineer
Clean car engineers specialize in the technological aspects of producing environmentally friendly vehicles. With the rise in popularity of clean cars like Teslas, it's a lucrative specialization for automobile engineers.
Make Your Money Work Better for You
Cloud Computing Specialist
The term "cloud computing" was made mainstream by Google's Eric Schmidt — a billionaire with big, bold ideas — during a 2006 conference during which he was talking about the company's approach to software. Now, cloud computing jobs can include database managers, engineers and strategists for storing and organizing massive amounts of data.
Content Moderator
With the rise of platforms for user-generated content — such as Facebook and YouTube — there came a need for content moderator jobs. These individuals are responsible for sifting through this content to make sure it meets the company's standards.
CrossFit Coach
Although the first CrossFit gym was founded in 2000, it wasn't until the next decade that the workout — which combines gymnastics, powerlifting and calisthenics — really grew in popularity. There are now thousands of CrossFit locations worldwide.
If you're looking for a cheap workout trend to try, you can try doing CrossFit via Amazon Alexa.
Cryptocurrency Speculator
Traditional stocks are becoming increasingly expensive, so if you're looking for a lower-cost investment — albeit a risky one — you could consider becoming a cryptocurrency speculator. This type of investing is the "new day trading," a CNBC report stated.
Data Scientist
Data scientists use their knowledge of analytics, statistics and programming to collect, analyze and interpret large sets of data. They then use this data to help business come up with solutions to various problems. The average salary for this job is $140,462, according to Glassdoor. Data scientist is one of the top positions on the job market.
Developer Evangelist
"Developer evangelism" refers to "the art and science of encouraging the adoption of and development on a given technology," according to Glassdoor. This job gained popularity in the late 2000s with the rise of mobile apps. If you're an early adapter who likes to network, this could be the best job for your personality type.
Make Your Money Work Better for You
Digital Marketer
Digital marketers plan and implement marketing campaigns for the web, email and social media, and monitor the performance of these campaigns. It's a job that didn't really exist in a pre-social media era, and it's a job you can get with the right knowledge. Online marketing is a money-making skill you can learn in less than a year.
Director of Analytics
A director of analytics oversees teams that are responsible for examining data to find patterns that can ultimately aid in making smart business and policy decisions. The average salary for this job is $124,300, according to Payscale, so it's certainly swoon-worthy.
Drone Pilot
Drone pilots manage flight operations of unmanned aerial vehicles. UAVs are now used by businesses that are changing the world for various tasks, including land surveys, infrastructure inspection, film production and even to deliver life-saving medical supplies.
Edtech Manager
Edtech managers oversee all the technology that's used in a classroom, and are responsible for maintaining and updating the technology as needed. It's a beneficial way to use a technology background to help shape growing minds.
Employment Brand Manager
Employment brand managers are the modern version of traditional human resource recruiters. These managers aim to attract potential new hires by teaming up with marketing experts to convey a company's image, values and employee benefits through social media, print and other communication formats.
Etsy Store Owner
Etsy has become the go-to site for one-of-a-kind gifts and crafts, but it didn't exist 15 years ago. The company launched in 2005, and now attracts as many as 33 million customers in a single year, so selling on Etsy is a great way for artisans and other creators to scale the sale of their products.
Make Your Money Work Better for You
Genetic Counselor
Genetic counselors have a specialized education in genetics and counseling, and they provide personalized help to patients as they make decisions about their genetic health, including getting tested for inherited diseases. Although genetic counseling dates back to 1971, it's only been in recent years that the job has really grown in popularity. Genetic counselor is now one of the most lucrative healthcare jobs.
Green Realtor
As the demand for green, energy-efficient homes grows, some realtors are focusing specifically on selling and renovating environmentally friendly homes to meet the desires of prospective home buyers and homeowners.
Growth Hacker
A "growth hacker" helps a company to grow their customer base through marketing programs and other digital strategies. The term was coined in 2010 by Sean Ellis, who used his own "growth hacking" skills to help a number of digital companies achieve mass growth.
Inbound Marketing Specialist
Inbound marketing specialists answer customer questions about a certain product or service that their client provides. Often the content they create is meant to answer a question a potential customer would type into Google so that they can direct the consumer directly from Google to their company's site. Internet marketing is a skill that's worth six figures.
Information Security Analyst
Information security analysts plan and implement security measures to protect a company's computer networks and systems from potential cyberattacks and data breaches. According to the Bureau of Labor Statistics, demand for this job is rapidly increasing.
Make Your Money Work Better for You
IoT Solutions Architect
IoT refers to "Internet of Things," which is defined as "sensors and actuators embedded in physical objects that are linked through wired and wireless networks," according to IoT Analytics. An IoT solutions architect is responsible for the vision, strategy, design and implementation of IoT solutions, which can mean solving business problems or coming up with the overall IoT structure for a business.
Legal Recreational Marijuana "Budtender"
In 2014, Colorado was the first state to legalize marijuana, and it's made the state billions since then. It's also sparked some new, weird ways to make money, such as legally growing marijuana or becoming a "budtender." In this role, a person serves as a consultant for consumers at a marijuana dispensary. Their responsibilities include answering questions about the cannabis products, giving product recommendations and providing customers with information on how to use the products safely.
Millennial Generational Expert
Millennials are now the largest generation in the U.S. labor force, according to the Pew Research Center. In many large companies the top brass skews older, so in order to understand the values and expectations of their younger employees, they're hiring millennial generational experts.
Motion Graphic Artist
Motion graphic artist has become a high-demand job thanks to the need for these types of visual effects for mobile apps, web ads and video social media platforms like Snapchat. It's a good fit for people who are visually creative and artistic, who are looking to get a job in the ever-growing digital space.
Online Consultant
As an online consultant, you can be your own boss and choose the clients and projects you want to work on based on your area of expertise. And because the consulting is done online, there are minimal set-up costs to get your business up and running. It's also one of the best work-from-home jobs for retirees.
Make Your Money Work Better for You
Online Health Coach
Online health coaching rose to popularity about a decade ago, and it's changing the way people get medical advice. Not only can you help others improve their overall wellness with this job, but you'll earn an average of $47,000 doing it, according to ZipRecruiter.
Podcaster
Listening to podcasts has become a part of daily life for millions of people, but it wasn't until 2004 that podcasting even existed. The amount of money a podcaster makes depends on their following and sponsorship, but some of the top podcasters can earn $15,000 per episode, according to The Nest.
Postmates Deliveryperson
Postmates was founded in 2011, and now delivers food and other goods to its users in 250 U.S. cities. Postmates drivers create their own schedules, so it could be a good weekend or side job. There are also no fees to drive for Postmates, so drivers take home 100 percent of what they earn every time they complete a delivery.
Renewable Energy Engineer
As the need to develop renewable and sustainable energy becomes more vital and the green energy industry continues to grow, jobs that help create these energy systems are becoming more in-demand. Several academic institutions now have specific degree programs designed for those pursuing a career in renewable energy engineering.
Self-Driving Car Testers
Once an automated driving engineer has created the software for a driverless car to run safely, a self-driving car tester actually takes the software out for a ride. These testers sit behind the wheel of a self-driving car for what can be hours at a time to make sure the car is working properly, and they are ready to intervene quickly if there is a malfunction. They then report back to the engineers so that any necessary fixes can be made. Self-driving car tester is a job you can get without a four-year degree.
Make Your Money Work Better for You
SEO Specialist
Search engine optimization specialists use keyword research, strategic content and website architecture to increase traffic to a company's website. The average salary for an SEO specialist is about $67,000, according to Glassdoor. If you're interested in working in search engine optimization, it's a good idea to get certified in Google AdWords — it's a money-making skill you can learn in less than a year.
Site Reliability Engineer
Site reliability engineers write code to develop new software and also oversee the ongoing application of the software they create. The concept of site reliability engineering — or SRE — was first created by Google in 2003.
Social Media Manager
Facebook launched in 2004 and Twitter launched two years later in 2006, so prior to that companies didn't even need to think about how social media could affect their bottom line. Now social media managers play an integral part in how a company relates to their consumers.
Solar Photovoltaic Installer
Solar photovoltaic installers assemble, install and maintain solar panels on roofs and other structures. Employment is expected to grow 105 percent from 2016 to 2026, which is a much higher growth rate than for most other jobs, according to the Bureau of Labor Statistics. Perhaps the growth is due in part to the tax benefits that some homeowners might be eligible for that incentivize installing solar panels.
Make Your Money Work Better for You
Sustainability Expert
Sustainability experts help companies become more "green," often to save costs by using less power and taking advantage of tax rebates. According to Forbes, these jobs usually require a degree in environmental science or business management. Projects can include recycling, waste reduction and supplier sustainability evaluation.
Sustainable Builder
Sustainable builders design and construct homes and buildings that are energy-efficient. According to a U.S. Department of Energy report, it's one of the fast-growing jobs in clean energy.
Telemedicine Physician
The telehealth industry is currently growing, and the market for these services is estimated to reach $38 billion by 2020, according to Modern Healthcare. One way to break into the field is by becoming a telemedicine physician, who provides health consultations to patients via video conferencing.
Uber Driver
It's hard to remember a time before Uber, but the company was launched in 2009. The ride-share service's drivers can make their own schedules, and earn an average of $364 per month, according to Earnest.
User Experience Designer
"User experience design" entails creating specific user experiences through technology. To get the job, you should be proficient in Photoshop, and understand programming languages including CSS and HTML.
Virtual Office Assistant
Virtual office assistants provide many of the same services that an in-office administrative assistant would, but they perform tasks like managing spreadsheets and calendars, making travel arrangements and responding to customer inquiries from their own home. It could be a good side hustle for those who have strong organizational skills.
Make Your Money Work Better for You
Virtual Reality Designer
The field of virtual reality is one of the fastest-growing industries to invest in, and it's also a field with a rising demand for workers. Virtual reality designers use VR to simulate user experiences and complex object interactions with other objects and with the user.
Virtual Teacher
Many people are now seeking education online, and the demand for virtual teachers has increased dramatically since 2007, according to Concordia University-Portland. As with traditional educators, a bachelor's or master's degree is required to teach grades K-12, and a master's or doctorate is required to teach college-level courses.
The average wage for a virtual teacher depends on the level of the course and the school providing it, but most estimations put salaries in the same range as live classroom teachers.
YouTuber
The video-sharing platform YouTube was created in 2005, and it's now used by over 1 billion people across the world. Although not everyone will strike it rich by uploading videos to the site, some YouTubers make millions.
More From GOBankingRates