20 Highest-Paying Jobs That Let You Travel the World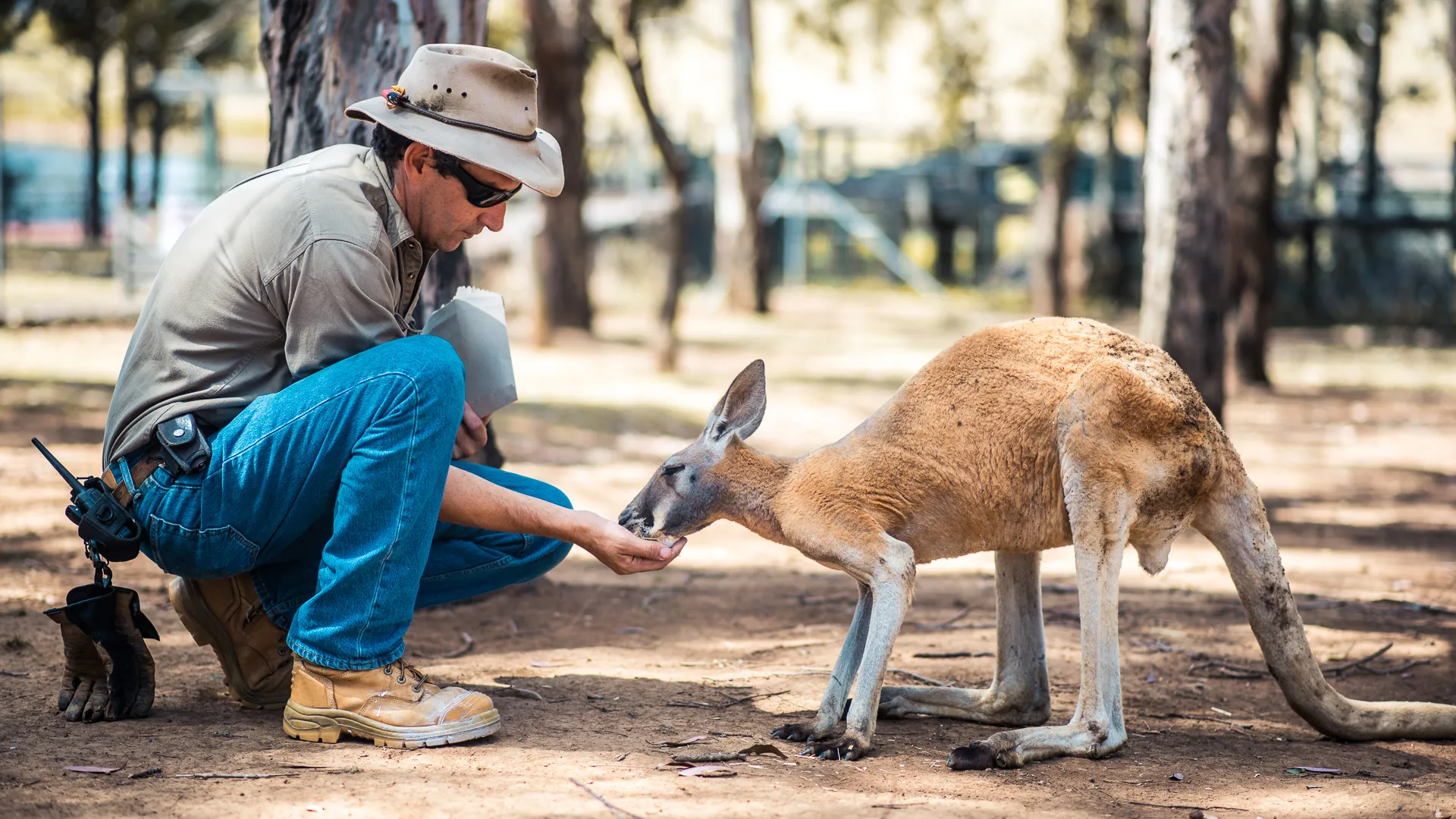 It's everyone's dream to quit their job and travel the world, but what if you didn't have to? While it may sound too good to be true, there are those rare unicorn jobs where extensive travel is required or plentiful time off is just part of the package.
If you're an aspiring globetrotter, these lucrative careers are the best for maximizing your vacation days without sacrificing a steady paycheck.
Data is accurate as of March 27, 2019, and is subject to change.
Last updated: Nov. 25, 2020
Photographers
Average income: $41,940Average paid time off: 14.8 days
One of the quintessential dream travel jobs, who wouldn't want to see the world, camera in hand? For those who have managed to turn it from their hobby into a full-time gig, captivating imagery is used by virtually every company's marketing and communications department.
Beyond being employed full-time by a brand, there are a number of ways to make money by being a photographer. You could sell stock photos or prints, signup for a gig as a flytographer (personal vacation photographer), or even moonlight as a real estate or wedding photographer to fund your travel.
Translator
Average income: $51,790Average paid time off: 17.3 days
For businesses with international operations, translators or interpreters are often necessary. A higher paying gig than just being an ESL teacher overseas, when you're a translator you can work anywhere, from a corporate communication department to bilingual hospitals. Obviously, language skills are huge so if that's not what your degree is in, enroll in a continuing education course to obtain certification.
Make Your Money Work Better for You
Private Detectives and Investigators
Average income: $55,080Average paid time off: 10.9 days
If you've watched enough cop shows, you probably thought being a PI sounded pretty cool at one point or another. Hired by individuals or attorneys in civil or criminal disputes, the job could take you anywhere on the planet investigating persons of interest. You never know where the rabbit hole may lead.
Millwrights
Average income: $55,290Average paid time off: 11.4 days
While not one of your stereotypical sexy or cool jobs, millwrights — better known as industrial mechanics — do have a lot of flexibility in the projects they take. A high precision tradesperson who installs, dismantles, repairs and assembles machinery for factories, power plants and construction sites, you could work wherever machinery is required — so, just about anywhere in the world.
Conservation Scientists
Average income: $64,850Average paid time off: 14 days
Conservationist isn't one of the first jobs that comes to mind when you think of travel, but it's a super important one given the effects of massive overtourism and the population boom. The people that manage the land quality of forests, parks, rangelands and other natural resources, it's a job that ensures our most sensitive habitats are protected.
Locomotive Engineer
Average income: $65,980Average paid time off: 11.4 days
One of the dream jobs for little boys, if they didn't want to go to space, they wanted to drive a train. If you're looking for a job outside the cubicle which doesn't follow a typical 40-hour work week, working on the railroad might be a good option. But it's not a lifestyle for everyone as you're expected to be on call much like a pilot.
Make Your Money Work Better for You
Zoologist/Wildlife Biologists
Average income: $66,250Average paid time off: 14 days
Scientists who study animals in their natural ecosystems, wildlife biologists actually travel quite a bit, observing habitats and conducting field research. As they say, it's a jungle out there.
Travel Writer
Average income: $70,760Average paid time off: 14.8 days
The most obvious of the traveling jobs, people assume that travel writers are barely scraping by. But if you're scrappy and good at what you do, there's a never-ending Rolodex of outlets to pitch and bylines to snag. You can be a full-time salaried contributor to one website, magazine, or newspaper, but the majority of writers freelance full-time for a variety of publications so they can set their own schedule and be their own boss.
Market Research Analyst
Average income: $71,450Average paid time off: 9.8 days
Market researchers help companies understand what people want, need and their buying behaviors. The job can be located anywhere for virtually any industry and is especially critical during product launches.
Travel Nurse
Average income: $73,550Average paid time off: 10.4 days
The demand for care around the world is extremely high (especially in developing countries), which means nursing is one of the most flexible location-independent jobs. Travel nurses generally have 13-26 week assignments before moving to another country, and most have some say in which location to base themselves.
Auditor
Average income: $77,920Average paid time off: 17.3 days
An auditor is a form of accountant who helps ensure operations are running efficiently and assesses a company's financial records. They can be full-time internal employees or consultants performing analyses on businesses around the world.
Make Your Money Work Better for You
Ship Engineers
Average income: $77,970Average paid time off: 11.4 days
Those who build and maintain ships, this specialized type of engineering requires knowledge of propulsion, electrical, refrigeration and steering systems. They can work in either the private or private sector with the militia.
Architect
Average income: $87,500Average paid time off: 11.4 days
Commercial and residential architects plan and design houses, factories, office buildings and other structures. Largely project-based, it's not hard to justify spending extensive time in the field assessing building progress.
Film or Video Producers
Average income: $90,770Average paid time off: 8.6 days
The person responsible for bringing a writer's vision to life, video producers manage all aspects of a film's pre-production, production and post-production. This includes planning, scheduling, editing, managing the budget, location scouting, securing permits and sourcing talent. Depending on the script, it can be set anywhere in the world.
Agents (Sports and Performer)
Average income: $90,870Average paid time off: 8.6 days
Assumed to be exciting jobs surrounded by A-listers, agents represent celebrities and those in the public eye. The job may require travel to negotiate contracts and deals with potential partners on behalf of the client.
Environmental Engineer
Average income: $91,180Average paid time off: 11.4 days
Environmental engineers use biology and chemistry to solve problems related to recycling, waste disposal, public health, and water and air pollution. They play an important role in sustainability initiatives.
Marine Engineer
Average income: $96,910Average paid time off: 17.3 days
Similar to a naval architect who specializes in ship design, marine engineers ensure a ship's systems are operating and well-maintained. Some work on shore, but you can also be stationed on the ship itself.
Make Your Money Work Better for You
Construction Manager
Average income: $101,000Average paid time off: 8.5 days
Construction managers supervise all aspects of building projects from planning to budget. They typically have an office but are largely based in the field overseeing the construction team.
Geological Engineer
Average income: $103,710Average paid time off: 11.4 days
It's no secret that the majority of the highest-paying jobs are in specialized STEM fields and geological engineers are no exception. The people who design mines and extract minerals like coal and precious metals, they are largely based near quarries and small rural towns.
Airline Pilot
Average income: $161,280Average paid time off: 5.3 days
Perhaps one of the most obvious jobs that requires travel is the person flying the plane. Commercial pilots do have variable and rigorous schedules and despite much time off, they often have overnight layovers that allow them to explore the city they're stopped in. Private pilots do have significantly more flexibility. Another perk: This so-called working-class job pays well.
How to Find High-Paying Traveling Jobs
If you're looking for a job that lets you travel the world, think about the skills and interests you have which can be applied to these different industries. If you aren't looking to develop those or get a new certification, do a Google search for remote work. There are resources like FlexJobs and Remote.com that have companies open to different types of arrangements for freelancers, contractors and full-time remote positions.
If you're secure in a salaried position and don't want to become a digital nomad or travel full-time, vacation days are a negotiable part of your benefits package. It may be a valuable bargaining chip when starting a new job or during an annual performance review. Instead of immediately asking for more money, consider what that paid time off is worth to you.
More From GOBankingRates
Methodology: GOBankingRates generated its list of jobs from Glassdoor's "Companies That Will Pay You to Travel the World" and Business News Daily's "Jobs for People Who Want to Travel." From there, GOBankingRates analyzed 40 jobs that made the list in terms of  (1) the average salary of each job based on the Bureau of Labor Statistics' May 2017 National Occupational Employment and Wage Estimates report and (2) the average vacation/paid time off (PTO) for the industry sourced from the October 2018 report by Zenefits. These two factors were scored and then combined for an overall score and then ranked with the top twenty being presented.