Here's the Highest-Paid Job in Your State
If you want a big paycheck, apply for positions in healthcare.
It's true that there are a lot of things in life vastly more important than money. However, you shouldn't lose sight of the fact that money represents more than just the ability to buy things. After all, for the vast majority of people around the world, their hourly wage represents the price at which they're selling their lives. Your time should be priceless, but the reality is that it's one of the many things money can buy.
As such, taking a long look at the highest-paid profession in your area can tell you a lot about what really matters to people. The fact that their services are so valuable often speaks to the importance of their role or how specialized their skill set is. To find the most lucrative jobs across America, GOBankingRates compiled the highest-paid profession in each state, using the mean annual wage as reported by the Bureau for Labor Statistics.
Last updated: Aug. 7, 2019
1/50
andresr / Getty Images
Alabama: Obstetricians and Gynecologists
Clearly, the high wages for OB-GYN specialists are likely a reflection of just how precious most people understand their work to be.
2/50
YakobchukOlena / Getty Images/iStockphoto
Alaska: Obstetricians and Gynecologists
Like Alabama, Alaska's top profession in terms of compensation is doctors working in the OB-GYN field.
3/50
Rido / Shutterstock.com
Arizona: Anesthesiologists
Responsible for keeping patients safely unconscious throughout any surgical procedure, anesthesiologists play a crucial role at any hospital.
4/50
Morsa Images / Getty Images
Arkansas: Surgeons
It's interesting to note how some states appear to place greater value on the preparation for surgery rather than the surgery itself. In Arizona, anesthesiologists are getting paid the most, but in Arkansas, the people working on the patients right afterward are the ones making more.
5/50
Sergey Mironov / Shutterstock.com
California: Anesthesiologists
Anesthesiologists in California are among the top-paid professionals in all of the U.S., which is a good thing because California is one of the most expensive states in America.
6/50
damircudic / Getty Images
Colorado: Obstetricians and Gynecologists
It's hard not to note just how many of the top professions fall in the medical field, potentially pointing to a rationale for why healthcare spending is so high in the United States.
7/50
egyjanek / Shutterstock.com
Connecticut: Obstetricians and Gynecologists
Intentional or not, this study could also be an easy way for OB-GYNs just out of medical school to settle on where to set up their practice. While there are many states where they would earn the highest average salary, there's considerable variation from state to state in terms of what that salary is.
8/50
gtfour / Shutterstock.com
Delaware: Surgeons
Delaware surgeons earn a good living, but they put in the time to get there. In addition to medical school, surgeons have to endure a residency that is at least five years long.
9/50
nata-lunata / Shutterstock.com
Florida: Anesthesiologists
For all of the regional variations that define this nation, high costs for healthcare appear to be one thing that all Americans share, as Florida is another state where the highest earners, on average, are anesthesiologists.
10/50
Pro_Stock / Shutterstock.com
Georgia: Surgeons
Georgia is another state where surgeons earn the most. Healthcare jobs take up the top five spots on the list of highest-earning jobs in Georgia.
Hawaii: Psychiatrists
There's a wide variety of serious, debilitating conditions that can't be resolved with a walk on the beach. Psychiatrists are the highest-paid workers in Hawaii, breaking from the trinity of anesthesiologists, OB-GYNs and surgeons that has a lock on most of the other states' top jobs.
12/50
Bart Sadowski / Shutterstock.com
Idaho: Anesthesiologists
Hopefully, the repetition of a few top professionals across many different states in this study isn't, ahem, putting you to sleep. Idaho is another entry where anesthesiologists are the top profession.
13/50
A stockphoto / Getty Images/iStockphoto
Illinois: Anesthesiologists
Illinois anesthesiologists don't have the highest average salary on GOBankingRates' list. However, it's still significantly more than what some of the highest-paying tech jobs offer.
14/50
Hero Images / Getty Images/Hero Images
Indiana: Obstetricians and Gynecologists
Rest assured, while OB-GYNs earn the most, surgeons and anesthesiologists are also in the top five highest-paying jobs in the Hoosier State.
15/50
Lucky Business / Shutterstock.com
Iowa: Orthodontists
Leave it to a state where the landscape is largely uninterrupted cornfields to provide some much-needed variety to this study. Not only do orthodontists claim the top spot, but oral and maxillofacial surgeons also come in second — giving dental professions a rare win.
Kansas: Surgeons
Kansas has one of the lowest costs of living in the country. Surgeons will find their money can go a long way in a state with below-average costs.
17/50
kupicoo / Getty Images
Kentucky: Anesthesiologists
Anesthesiologists earn the top compensation in Kentucky, raking in almost exactly $10,000 a year more than surgeons, who come in at No. 2 on the state's list of highest-paid professions.
Louisiana: Surgeons
The next best job in Louisiana in terms of average salary is family and general practitioner. However, those generalists earn $35,000 less each year compared to surgeons.
19/50
Dmytro Zinkevych / Shutterstock.com
Maine: Surgeons
Maine might be known for its lobster, but it's also a great place to make a living as a surgeon. At $286,810 a year, surgeons are well-compensated for the high costs and long hours associated with getting a medical degree.
20/50
Evgeniy Kalinovskiy / Shutterstock.com
Maryland: Surgeons
Maryland is one of the states with the largest incomes. Surgeons in Maryland make a high salary, but the state's costs are also among the highest in the country.
How Do You Stack Up? Here's the Average Income in Your State
21/50
South_agency / Getty Images
Massachusetts: Orthodontists
Massachusetts is another state where oral health appears to edge out specialized medical care. Like in Iowa, orthodontists earn the most in Massachusetts, beating out OB-GYNs in the state by almost $30,000 a year.
22/50
jacoblund / Getty Images/iStockphoto
Michigan: Anesthesiologists
In the Mitten State, airline pilots are the highest-paid profession outside of doctors. Earning $233,550 a year, on average, they come in just behind anesthesiologists and surgeons.
23/50
alvarez / Getty Images
Minnesota: Internists
If you're a college student who just read that job title and is dancing for joy, read it again. "Interns" are not earning a quarter-million dollars every year in the Land of 10,000 Lakes. But internists — physicians who specialize in providing nonsurgical care — are.
24/50
Morsa Images / Getty Images
Mississippi: Surgeons
Nine of the top 10 highest-paid jobs in Mississippi are in the medical profession, with the one outlier being dentists.
25/50
JohnnyGreig / Getty Images
Missouri: Anesthesiologists
Like Mississippi, Missouri is another state where medical professionals dominate the highest-paying gigs. The nine best jobs in terms of average salary are all doctors of some sort.
26/50
aldomurillo / Getty Images
Montana: Surgeons
While Montana's surgeons are the highest paid in the state, the $266,470 salary doesn't compare well with some of the surgeons in other states.
Nebraska: Anesthesiologists
Not only are anesthesiologists in Nebraska earning more than other professions in the state, but they also earn one of the highest average salaries in the country.
28/50
kate_sept2004 / Getty Images
Nevada: Internists
Internists in the Silver State just edge out pediatricians, who have an average annual wage of $258,750.
29/50
Dragon Images / Shutterstock.com
New Hampshire: Physicians and Surgeons
This umbrella category includes any physicians and surgeons not listed separately by the BLS.
30/50
BraunS / Getty Images
New Jersey: Surgeons
Surgeons are earning a little over $11,000 more, on average, than the next highest-paying job on this list: orthodontists.
New Mexico: Obstetricians and Gynecologists
There's nothing "new" about this result: New Mexico is another state where OB-GYNs are the best-compensated career to pursue.
32/50
db2stock / Getty Images/Tetra images RF
New York: Anesthesiologists
Anesthesiologists might be getting paid a lot compared to other Empire State residents, but they're not earning a ton compared to anesthesiologists in many other states.
33/50
Hero Images / Getty Images/Hero Images
North Carolina: Anesthesiologists
Like in most states, doctors make up most of the best-paid people in North Carolina. The seven jobs with the best average salaries in the state include five different types of doctors and two types of dentists.
34/50
sturti / Getty Images
North Dakota: Anesthesiologists
The gap from anesthesiologist to surgeon in North Dakota is a big one. The person administering the drugs is earning over $50,000 a year more than the doctor holding the knife, on average.
35/50
Wavebreak / Getty Images/iStockphoto
Ohio: Anesthesiologists
Anesthesiologists in Ohio are doing well for themselves, pulling down an average salary that approaches $290,000 a year.
Oklahoma: Surgeons
Surgeons are the highest paid of any workers in the Sooner State, but not by much. Anesthesiologists there are pulling down just $330 less per year.
37/50
FatCamera / Getty Images
Oregon: Internists
General internists are the top earners in Oregon. The average internist there is making over $1 million every four years on the job.
38/50
Antonio_Diaz / Getty Images/iStockphoto
Pennsylvania: Anesthesiologists
Pennsylvania is one of many states where being an anesthesiologist will earn you the highest mean salary. The state also boasts one of the finest medical schools in the country, at the University of Pennsylvania, where a year's tuition will set you back over $59,910.
Rhode Island: Obstetricians and Gynecologists
The nation's smallest state saves its best average salary for people responsible for bringing its smallest residents into the world.
Set Up Direct Deposit for Your Paycheck: What Is a Routing Number?
South Carolina: Obstetricians and Gynecologists
You have to look all the way down to the No. 10 spot to find the highest-paid job in South Carolina that doesn't involve going to either medical or dental school. Chief executives in the Palmetto State earn an average of $182,760.
41/50
Bounce / Getty Images/Cultura RF
South Dakota: Anesthesiologists
South Dakota anesthesiologists undoubtedly welcome the combination of the highest average salary and no state income tax. And, their salaries are high not just in the state but compared to other top-paid professionals as well.
Tennessee: Surgeons
Tennessee pays surgeons better than it does anesthesiologists, on average, with surgeons making almost $10,000 a year more.
43/50
Westend61 / Getty Images/Westend61
Texas: Anesthesiologists
Knocking people out for a living can garner you a knockout salary in Texas. And, anesthesiologists get to keep more of that money because Texas is one of the states with no income tax. However, the mean salary for an anesthesiologist in Texas doesn't compare as favorably to that in other states.
44/50
PeopleImages / Getty Images/iStockphoto
Utah: Obstetricians and Gynecologists
Another state where the top salary is below that of other states, OB-GYNs in Utah "only" earn an average of $256,950 a year.
45/50
gpointstudio / Getty Images/iStockphoto
Vermont: Surgeons
Life in the Green Mountain State is probably just a little easier when you're a surgeon. After all, $277,550 a year buys an awful lot of maple syrup.
46/50
wavebreakmedia / Shutterstock.com
Virginia: Surgeons
Surgeons in Virginia are doing very well, objectively speaking. However, when compared to the top medical jobs in other states, they're actually on the lower end of the pay scale.
47/50
kadmy / Getty Images/iStockphoto
Washington: Anesthesiologists
The top job outside of the medical and dental professions in Washington is an airline pilot or flight engineer — fitting for the home state of Boeing.
West Virginia: Anesthesiologists
Anesthesiologists in West Virginia are doing well, earning over $280,000 in an average year.
49/50
gorodenkoff / Getty Images/iStockphoto
Wisconsin: Obstetricians and Gynecologists
The Badger State is another one where OB-GYNs are earning more than anyone else in the state, on average.
50/50
izusek / Getty Images
Wyoming: Internists
Internist is the best job in Wyoming for people looking to earn the most. The average salary just clears $275,000.
Click through to see 20 jobs that aren't worth the cost of the degrees.
More From GOBankingRates
John Csiszar and Gabrielle Olya contributed to the reporting for this article.
Methodology: GOBankingRates determined the highest-paying job in every state using data from the Bureau of Labor Statistics. This data is up-to-date as of Aug. 2, 2019.
About the Author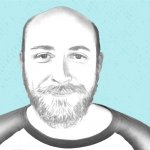 Joel Anderson is a business and finance writer with over a decade of experience writing about the wide world of finance. Based in Los Angeles, he specializes in writing about the financial markets, stocks, macroeconomic concepts and focuses on helping make complex financial concepts digestible for the retail investor.