I'm an Expert Job Recruiter: Avoid This Common LinkedIn Mistake That Can Turn Off Employers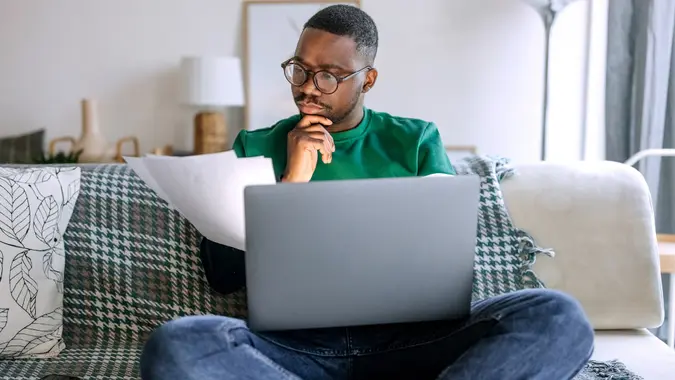 Pekic / iStock.com
LinkedIn, an online professional network with 950 million members, can be a great way to connect with potential employers and build business relationships. There are several features, tips and tricks to help you stand out to job recruiters, but there's one in particular that can actually make you seem a little desperate.
LinkedIn has an "Open to Work" feature that lets employers, recruiters and your network know you're looking for a job. But former Google recruiter Nolan Church and current CEO of talent marketplace Continuum called it "the biggest red flag on LinkedIn."
In an interview with CNBC Make It, Church compared recruiting to dating. "You have to make the other side feel like you're exclusive," he said. According to Church, hiring managers see LinkedIn's "Open to Work" sign as a signal that you'll take any job from whoever reaches out to you. "It actually feels to a hiring manager like desperation," he said.
As a recruiter, Church said you want to feel like that person really wants to work at your company instead of just any company. The "Open to Work" sign makes it look like the opposite.
And there have been mixed reviews from users on LinkedIn on the effectiveness of the feature.
On Reddit, one user added "Open to Work" to their profile for a month and received no emails. The user also stated that they get more emails and job offers when they don't have it on their profile. Another posted that they get spam and email blasts from recruiters who haven't read their resume, but sometimes you can still get good leads.
Make Your Money Work Better for You
Someone commented that if you get no messages at all, consider reworking your profile and adding buzzwords to help recruiters find you.
According to Church, recruiters believe "the best people are not looking for jobs" because they're happy where they are, and their skills and talents have helped them build opportunities for themselves. This doesn't mean you shouldn't apply to jobs, Church added, just don't show it on LinkedIn.
More From GOBankingRates