In-N-Out and 18 Other Companies That Pay Way More Than You Think
These top companies offer good salaries and better benefits.
Google, Facebook and other top companies lure talent with big salaries and imaginative employee perks. But entry-level workers with limited skills and experience can land good jobs that pay well at grocery stores, retail stores, restaurants and clothing shops that are found in most parts of America. Click through to learn about 19 often-overlooked employers that pay significantly more than minimum wage and also offer lucrative company benefits.
Click through and see what items are cheaper than you think.
1/19
Cristina Nixau / Shutterstock.com
Aldi
Store managers at the grocery chain Aldi earn between $73,600 and $111,800 a year. But even the lowest-paid in-store job of retail assistant pays more than $20 an hour. Good wages don't stop there. Warehouse and logistics jobs pay generous hourly salaries, with managers earning well into six figures. Even customer service reps and office assistants start at $54,000 per year.
See how you save for life with warranties at stores like Aldi.
2/19
Lissandra Melo / Shutterstock.com
Whole Foods Market
Whole Foods has earned a place on the Fortune 100 Best Companies to Work For list every year since the publication started the list in 1998. All employees and their domestic partners enjoy a 20 percent discount when they shop at the grocery chain, and those with more than 800 hours worked receive insurance benefits. There are also health savings and wellness accounts, gainsharing and paid time off. According to career and recruiting site Glassdoor, cashiers and other team members make at least $11.40 an hour.
Related: 15 Best Grocery-Delivery Services That Are Worth the Money
3/19
Ken Wolter / Shutterstock.com
Trader Joe's
Trader Joe's employees fall into four categories: crew, merchant, mate and captain. All merchants and mates are promoted from crew positions, and all captains are promoted from mate positions. According to Glassdoor, crew members, who earn an average of $13.87 an hour, are evaluated twice per year and have the opportunity to receive 7 to 10 percent annual raises. Paid time off increases with tenure and crew members receive cheap medical, dental and vision coverage, as well as a 10 percent store discount.
Lowe's
Glassdoor reports that Lowe's customer service associates earn $11.19 an hour, head cashiers make $13.43 and department managers earn an average of just under $18 an hour. Besides competitive pay, Lowe's employees enjoy a strong benefits package that includes medical, dental, vision, life and disability insurance, as well as family leave, paid holidays and in-store discounts.
5/19
jejim / Shutterstock.com
The Home Depot
Home Depot sales associates earn an average of $11.34 an hour and department supervisors earn $15.82, according to Glassdoor. Cashiers earn just shy of $10 an hour, but lucrative benefits might make up for the lower pay. Employees receive paid time off and vacation, a stock purchase plan, retirement plans, insurance, commuter benefits, discounts on cell phone plans, gym memberships, travel and electronics. Strong performers also receive merit pay.
6/19
jejim / Shutterstock.com
Costco
In 2017, Forbes crowned Costco as the best employer in America — and that's after two consecutive years with the world's second-largest retailer making it into the top five. The company offers more than a dozen employee benefits, including healthcare, 401(k) plans, employee stock purchase and health care reimbursement accounts. According to Glassdoor, cashier assistants make nearly $13 an hour and cashiers average $14.14 an hour.
7/19
testing / Shutterstock.com
H&M
Careers at H&M come with a wide menu of benefits, including a full medical and wellness package, paid holidays — including your birthday — paid vacation and wellness days, retirement and commuter benefits. Employees also receive some cool perks such as pet insurance and legal aid. According to Glassdoor, sales associates and sales advisors earn a little less than $11 an hour and a little more than $11, respectively.
8/19
Sundry Photography / Shutterstock.com
Nordstrom
Retail sales associates at Nordstrom average $11.13 an hour, reports Glassdoor — but the company also offers competitive benefits. It provides medical insurance and employer-matched retirement plans, and employees get big-time discounts when they shop at Nordstrom. Even better, the Nordstrom Cares program involves team members in the company's social responsibility efforts.
9/19
FotograFFF / Shutterstock.com
Ikea
In 2016, Swedish DIY furniture giant Ikea once again raised its minimum wage, this time to $11.87 an hour. To sweeten the pot, employees enjoy full health insurance, retirement plans, paid time off, employee discounts on food and merchandise, adoption assistance, bereavement leave and education assistance.
Live Better: 50 Smart Tips to Live Comfortably in an Expensive World
10/19
August_0802 / Shutterstock.com
Nike
Retail associates at apparel giant Nike can expect to make a little more than $10 an hour, according to Glassdoor, but the real lure is through the company's generous benefits package. Health insurance, savings and retirement plans, family leave, career and life coaching, special summer hours, access to fitness centers and relocation support are all part of the deal.
11/19
Joshua Rainey Photography / Shutterstock.com
REI
REI highlights its place on a variety of "best of" lists that profile the company's employee-centric culture. It offers employees retirement benefits, incentive pay, relocation support, employee discounts and public transit subsidies. But REI employees — who earn at least $11.40 an hour, according to Glassdoor — also enjoy cool perks that are outside the norm. The company provides sabbaticals, tuition reimbursement, work/life assistance and the company's famous Yay Days, which give workers a paid day off to do what they want every six months.
Ben & Jerry's
If you work at Ben & Jerry's, you get to make some of the world's most delicious ice cream and you get to take three pints of the stuff home with you every single day — you can also bring your dog to work. The famously employee-centric company regularly recalculates its conception of a living wage to make sure company pay keeps up with the cost of living. The last update landed Ben & Jerry's starting pay at $16.92 an hour at its home offices in Vermont.
13/19
Tupungato / Shutterstock.com
Gap
In 2015, Gap raised the minimum wage for all of its 65,000 employees to $10 an hour. The move earned a shout-out from then-President Barack Obama. Employees also receive benefits such as savings and retirement accounts, merchandise and community discounts, volunteering opportunities with company donations and tuition reimbursement.
Related: Cities Where You Can Realistically Live on Minimum Wage
14/19
BestStockFoto / Shutterstock.com
The Cheesecake Factory
Another member of the Fortune 100 Best Places to Work list is The Cheesecake Factory, which expanded significantly in 2017. Hourly staff receives paid time off, flexible scheduling, medical benefits and dining discounts. According to Glassdoor, food servers there make $6.55 an hour, which might not sound like a lot — until you consider the federal minimum wage for tipped employees is $2.13 an hour.
15/19
Antonio Gravante / Shutterstock.com
FedEx
Entry-level package handlers at FedEx are entitled to a nice benefits package, including medical, dental and vision insurance, work-life balance programs, paid holidays, paid time off and tuition reimbursement. The average FedEx package handler earns $12.14 an hour, Glassdoor reports.
16/19
rypson / Getty Images
Southwest Airlines
The Southwest WorkPerks program offers dozens of benefits to the airline's employees under the broad categories of health, wellness, financial rewards, community outreach, travel, employee engagement, training and development and communications and connections. Employees are actively involved in the company's philanthropic efforts, as they sit on Community Giving Boards and are responsible for deciding which local charities and programs will receive gifts. According to Glassdoor, ramp agents make $13.31 an hour and flight attendants earn $34.43 an hour.
17/19
YvanDube / Getty Images
Walmart
Walmart promotes more than 400 workers every single day, and at least 40 percent of all promotions given go to first-year associates. The company believes in hiring from within — a full 70 percent of its managers started their Walmart careers as hourly employees. Every worker at Walmart earns at least $11 an hour, but that could increase depending on factors like location and experience. The company also invests in its employees through health benefits, associate scholarships, skill training and other perks.
Check Out: 35 Ways to Save Hundreds on Groceries
18/19
Ken Wolter / Shutterstock.com
Target
In 2017, Target announced it was raising its starting minimum wage from $10 an hour to $11. According to CNBC, the retail giant vowed to boost that number to $20 an hour by 2020. The company backs up its competitive wages with competitive benefits. Perks include medical benefits, which go beyond health insurance to include smoking cessation and maternity programs. There's also merchandise discounts, daycare and tuition reimbursement.
19/19
Ken Wolter- / Shutterstock.com
In-N-Out
Flipping burgers might not be the first thing that comes to mind for someone looking to start a fruitful career. But if you work at the famous West Coast fast-food joint In-N-Out, you can't make less than $11 an hour. That's the starting salary for all workers — both full- and part-time. The chain boasts the title of fourth best place to work on the 2018 Glassdoor Employees' Choice Survey, putting them ahead of Google. In-N-Out also offers benefits such as paid vacations, free meals, flexible schedules, paid vacation and retirement plans. According to California Sun, managers there earn $160,000 a year — more than the average lawyer, architect and engineer in California.
Click through to see how one person spent $25 for one week of groceries.
More on Jobs
We make money easy. Get weekly email updates, including expert advice to help you Live Richer™.
About the Author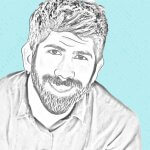 Andrew Lisa has been writing professionally since 2001. An award-winning writer, Andrew was formerly one of the youngest nationally distributed columnists for the largest newspaper syndicate in the country, the Gannett News Service. He worked as the business section editor for amNewYork, the most widely distributed newspaper in Manhattan, and worked as a copy editor for TheStreet.com, a financial publication in the heart of Wall Street's investment community in New York City.