7 Interview Questions To Ask To Find Out If a Job Is a Good Culture Fit for You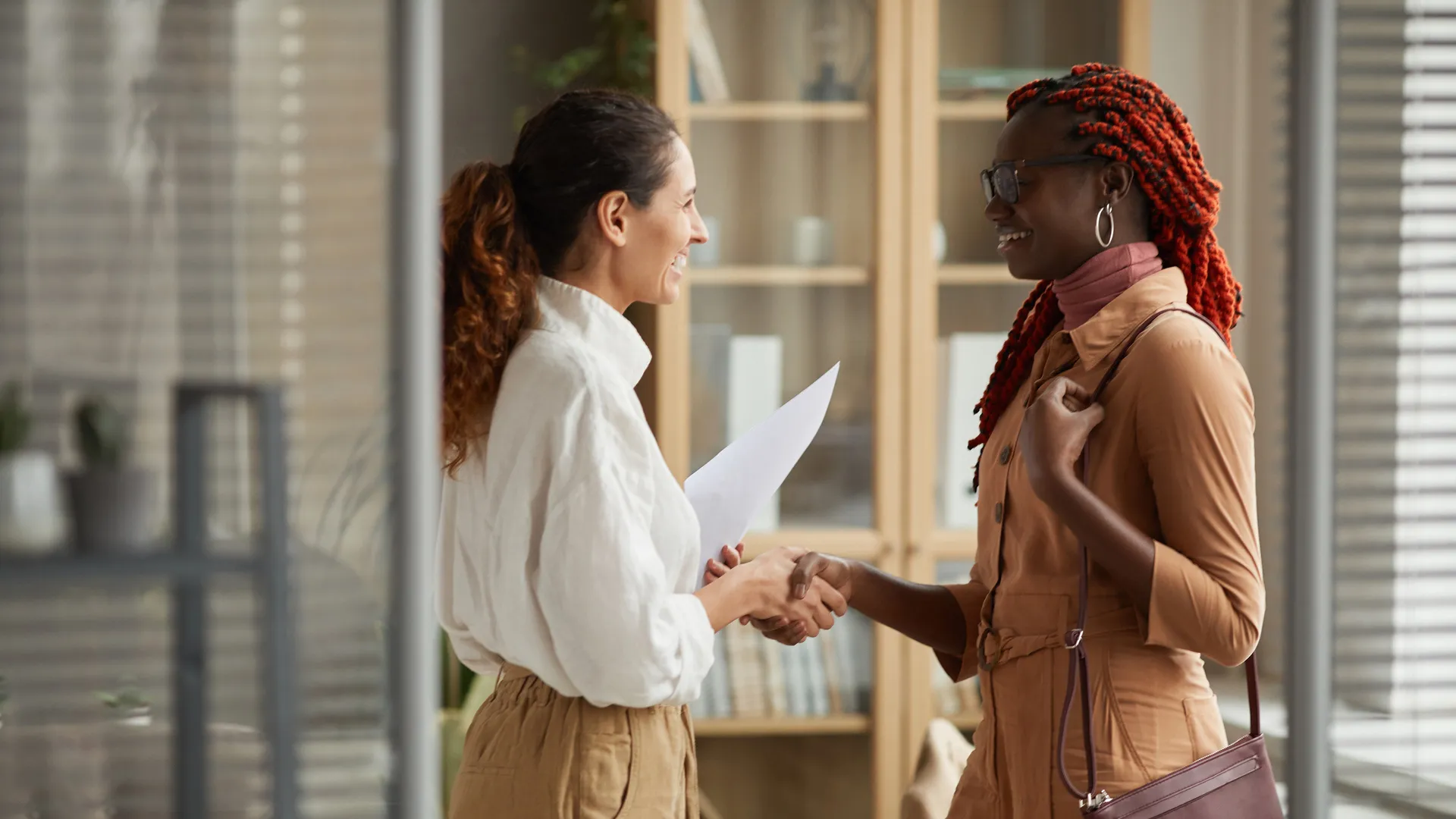 What Behaviors and Characteristics Tend To Get Rewarded Here?
Different personalities thrive in different work environments, so it's important to gauge if you would be successful in the prospective company's culture.
"This question gives candidates a glimpse into the types of actions and behaviors they will need to engage in themselves in order to excel at the organization, enabling them to assess whether those behaviors align with who they are," said Joseph Liu, career change consultant and host of the "Career Relaunch" podcast.
What Challenges Have You Faced While Working Here?
All employees will face challenges, but you want to ensure they are navigable and not the result of a flawed company culture.
"Asking this will usually get you a candid response because interviewers aren't usually expecting to answer about their challenges," said John Lontakos, principal recruiter at Wise. "If they say there are no challenges, they're not being honest and you should dig deeper — every company has struggles."
Make Your Money Work Better for You
Is the Work Environment Collaborative?
"This question is important because it will give a glimpse into how you'd interact with co-workers, if there is a certain team structure in place or if it's an environment that is more individually driven," Lontakos said. "There are no right or wrong answers here, and every candidate will seek something different in a work environment. Asking this will help determine if your work style aligns with the company's culture."
What Is the Work-Life Balance Like?
"A good way to learn more about a company's work-life balance is to ask," said Rachel Pelta, a job placement expert with FlexJobs. "If the answer mentions coming in early, staying late and working weekends, that tells you a lot about the company's culture and the kind of work-life balance you can expect."
You may also want to dig in a little deeper if a company offers "unlimited PTO."
"This type of policy tends to enforce a not-so-healthy work culture and leaves employees taking less time off," said Veehtahl Eilat-Raichel, CEO and co-founder of Sorbet, an HR technology platform.
Ask if employees do take time off and if they disconnect completely during these times.
What Career Path or Professional Growth Opportunities Do You Offer?
Ideally, you want to join a company that will offer room for you to grow, either within the company or after you exit the role.
"Does the company provide internal training? Or, does it reimburse for external training, and if so, how much per year? If a promotion is not possible in the next few years, ask what opportunities there are to learn new skills," Pelta said.
What Kind of Social Events Are There?
"Knowing what kind of social events the company organizes for staff can tell a lot about its culture," Pelta said. "For example, in a fully remote company, it can be hard for staff to create informal connections with people outside their team. Consider if the prospective company offers a virtual company lunch or sets up informal coffee chats with people on different teams."
Make Your Money Work Better for You
How Does the Company Give Back to the Community?
If giving back is important to you, you will likely want to work at a company that values philanthropy as well.
"A company's philanthropic efforts — or lack of them — also tells you a lot about the culture," Pelta said. "If the company organizes, sponsors or participates in charity events, are they with and for causes you support or are comfortable with? Is staff participation mandatory? Alternatively, consider asking if staff can volunteer during work hours and still be paid without having to dip into PTO."
More From GOBankingRates