Jaspreet Singh: Why Your Raise Might Get Canceled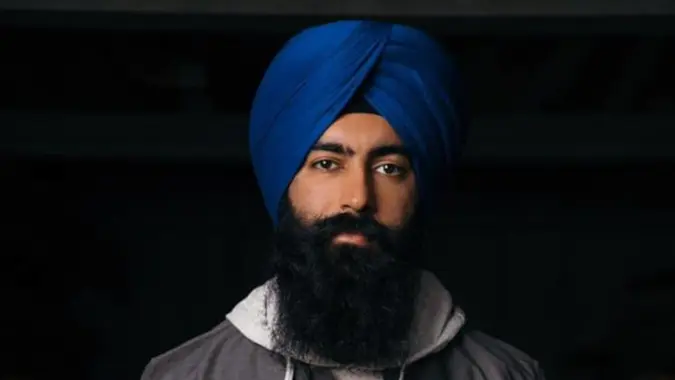 Jaspreet Singh / Jaspreet Singh
For people who don't earn enough at their job to live comfortably, the promise of a raise can be a major motivator that keeps them working hard to alleviate their financial stress. Unfortunately, some people don't end up getting a raise, even if they were promised one in the first place.
On the Minority Mindset YouTube channel, Jaspreet Singh released a recent video discussing several possible reasons why employees might not get raises, or the raises they do get are smaller than anticipated. Here are some of the big ones.
There's a Downward Trend in Wage Growth
ADP, or Automatic Data Processing Inc., is a major provider of human resources management services, including payroll, in the United States. The company just put out a statement indicating that new wage increases have dropped to the lowest levels they've observed since 2021. So, why does this matter?
Well, according to Singh, it's because people experienced major wage increases during the pandemic. Many businesses were giving out bigger raises, promotions and other bonuses to their employees.
But over the past year, there's been a clear downward trend in wages. This indicates an overall decrease in wage growth.
Along with this, people who are currently employed are seeing changes in the wage growth as well. According to ADP data from October 2022 to October 2023, those who are looking to change their job see an average increase of 8.4%. Those who choose to stay where they are only see a 4.7% wage increase.
The Labor Market Is Softening
Another factor that could be affecting your raise potential is the Federal Reserve Bank and the fact that it's trying to soften the labor market. To soften the labor market, two criteria must be met:
Fewer people must be employed
Companies must provide fewer or smaller raises
Make Your Money Work Better for You
So, why is the Federal Reserve doing this?
For one, when people receive a raise or bonus at work, they can spend more money. Singh uses the example of someone who earned $40,000 a year but received a pay bump to $50,000 a year. Taxes aside, this is essentially a $10,000 increase in income.
With a higher salary, people can also qualify for things like a bigger mortgage or other forms of financing. While having more money to spend might seem like a good thing on an individual or economic level, the Federal Reserve believes otherwise.
Singh said that higher incomes and greater spending potential, according to the Federal Reserve, could lead to greater inflation levels. By softening the labor market, the Federal Reserve believes it can better combat inflation. All of this is to say that your raise could be much lower than expected, if you get one at all.
Rising Interest Rates Could Affect Your Raise
Along with softening the labor market, rising interest rates could also be affecting your ability to get a raise. This is because higher interest rates make doing business more expensive, which could directly affect how much companies can afford to pay their employees.
Rising interest rates could also impact the cost of advertising and marketing. This is especially true for startups or small businesses, but it can also heavily affect media companies in general.
Not only that, but rising interest rates could affect other aspects of the economy, said Singh. This includes housing since mortgages tend to be more expensive to get. It could also mean that mortgage officers will issue fewer loans and that developers will build fewer homes. It could even result in a lower commission for real estate professionals.
Make Your Money Work Better for You
All of this ties back into the cooling effect of the labor market — and the possibility of you getting a raise.
Americans Are Spending More Than They Earn
Singh then discussed a recent spending report that shows that Americans are spending more money than they're making. Over the past three months, the overall spending has increased as well. Some of this is due to individuals wanting to maintain their current lifestyle. But some of it is also due to the rising cost of living.
The issue of overspending creates a balancing act for the Federal Reserve Bank. Now, they are trying to balance inflation with the economy.
Recently, the Federal Reserve Bank issued a report indicating that the economy has grown more quickly than expected. At the same time, the job market is also changing. In particular, new job growth is slowing down. This is a general trend that began back in 2022 when wage growth also began falling steadily — despite inflation still being high.
The Way People Work Is Different
Part of the recent changes in the job market involves the way people work being different from before, according to Singh. For example, many people used to work remotely but are now required to return to the office.
There are several reasons why companies are requesting this change. Many of them believe it will increase productivity. At the same time, it's an easy way to reduce staff without having to lay off employees.
Singh gave the example of a company that already has too many employees and starts requiring people to come back to the office. If, say, 20% of their current employees quit instead of coming back, the company can "lighten their load" without having to pay out a severance.
Make Your Money Work Better for You
Many Companies Are Canceling Bonuses
Another reason why your raise might get canceled is simply the way your employer is handling its benefits and employees' wages.
Singh talked about how many companies are even canceling the bonuses they offer to their employees. Some have even requested that their employees return the bonuses they have received. None of this is a good sign if you're trying to get a raise.
Dealing With the Rising Cost of Living
To combat the rise of living costs, Singh mentioned the importance of brushing up on your financial literacy and building a greater understanding of how to earn money in other ways. This means not relying on raises or bonuses at work. While it might not be a quick or easy journey, this strategy can help you build financial stability over time.
More From GOBankingRates