Is Your Career at Risk? 15 Jobs That May Soon Be Facing Extinction
Start thinking of plan B before your job expires.
The nation's unemployment rate is at 3.7% as of August 2019, according to the Bureau of Labor Statistics. The future continues to look bright for those working in healthcare, financial activities, professional and business services as well as social assistance jobs — saw an increase in employment
However, while they're not quite extinct yet, there are certain industries that are headed for the endangered list. Figures from the BLS show that postal clerks, computer operators and other occupations whose work is being outsourced or taken over by technology will have far fewer jobs by 2026. Check out 15 jobs on the chopping block.
Last updated: Sept. 23, 2019
1/30
PeopleImages / Getty Images
Switchboard Operators
It might sound like something out of an old movie, but these workers are certainly still around. They might no longer manually insert cords into jacks on a giant board, but they still provide information by accessing directories and relay incoming, outgoing and interoffice phone calls.
2/30
PeopleImages / Getty Images
Expected Job Loss by 2026: 18,500
A 2018 survey from the National Center for Health Statistics showed that over half of American homes don't have a landline telephone. Small businesses are increasingly following suit, cutting the cord in favor of wireless communication services. As a result, this occupational group is growing obsolete thanks to smartphones and more modern modes of communication.
3/30
Geber86 / Getty Images
Printing Press Operators
Printing press operators set up and help run all sorts of printing machines, including digital, letterpress, lithographic, flexographic and gravure. People with this job can work in different industries including paper product manufacturing and publishing.
4/30
EXTREME-PHOTOGRAPHER / Getty Images
Expected Job Loss by 2026: 18,600
Employment in the printing industry has been declining since the late 1990s, according to the State of Oregon Employment Department. The reason for the decline is two-fold. First, with the rise of digital technology, the need for printed materials is shrinking as the way to deliver information has expanded, and second, technology has allowed the printing industry to be more productive with fewer workers.
5/30
Jacob Lund / Shutterstock.com
Computer Programmers
These tech-savvy individuals write and test code for software programs and computer applications. They take programs designed by software engineers and developers and create "instructions" that computers can follow. The work of computer programmers is needed for these programs and applications to function properly.
Expected Job Loss by 2026: 21,300
Computer programming is a job that can be done remotely, so companies sometimes hire workers in different countries where the wages aren't as high, according to the BLS. In other words, outsourcing contributes to the 7.2% projected decline in computer programming jobs and is a serious concern to anyone looking to break into this industry.
Sewing Machine Operators
These operators handle sewing machines in manufacturing facilities, which can stitch together, reinforce and decorate fabric faster than the traditional needle and thread.
Expected Job Loss by 2026: 25,700
The clothing manufacturing industry is another arena that's being revolutionized by automation and technology. For example, the Sewbot, a new T-shirt-sewing robot, is capable of performing numerous production tasks such as quality inspection, sewing seams and adding sleeves. A system of 21 robotic production lines is capable of producing 1.2 million T-shirts per year, which is a 71% increase in production compared to human sewing lines. These numbers could help explain the 16.7% decline in jobs for sewing machine operators.
9/30
PaulaConnelly / Getty Images
Fast-Food Cooks
These workers prepare basic items at fast-food establishments with limited menus — think McDonald's and Burger King. Their duties typically involve operating single-purpose, high-volume cooking equipment.
10/30
Antonio_Diaz / Getty Images/iStockphoto
Expected Job Loss by 2026: 27,100
The decline in jobs for fast-food cooks can be attributed to at least two things: increasing automation and a national emphasis on healthy dining.
According to the International Food Information Council Foundation's 2018 Food and Health Survey, healthfulness was the third-most important factor in terms of how Americans choose what to eat. Price and taste were paramount, but healthy dining ranked above convenience.
11/30
jacoblund / Getty Images/iStockphoto
Cashiers
Cashiers interact with customers and process payments for goods and services. They primarily work behind the counter or at a checkout stand in grocery stores, gas stations, drugstores and other places that sell general merchandise.
12/30
Antonio_Diaz / Getty Images/iStockphoto
Expected Job Loss by 2026: 30,600
Advances in technology, such as self-service checkout stands in retail stores and online shopping, will continue to limit the need for cashiers.
Correctional Officers and Jailers
This occupational group guards prisoners in rehabilitative or penal institutions, using established procedures and regulations. Correctional officers and jailers might also guard inmates being transported between courtrooms, prisons or other locations.
14/30
ChameleonsEye / Shutterstock.com
Expected Job Loss by 2026: 34,500
Although the U.S. commands the world's highest incarceration rate per capita, the national incarceration rate is actually at its lowest point since 1997, according to a 2017 report by the Bureau of Justice Statistics. These findings could help explain the 7.7% projected decline in employment for correctional officers and jailers.
15/30
Alina555 / Getty Images/iStockphoto
Tellers
Tellers are the people behind the glass at banks who process your transactions. They cash checks, deposit money, collect loan payments and more.
16/30
YinYang / Getty Images
Expected Job Loss by 2026: 41,800
Employment for tellers is projected to decline by about 8% between 2016 and 2026. This is due to automation technology and online banking continuing to replace more of their traditional job duties.
17/30
skynesher / Getty Images
Inspectors
Testers, sorters, samplers and weighers fall into the same category as inspectors. People in these occupations inspect, test, sort, sample or weigh raw materials, parts and products to find defects. Inspectors mainly work in apparel knitting mills, foundries, textile mills, fabric mills and rubber product manufacturers.
18/30
milanvirijevic / Getty Images
Expected Job Loss by 2026: 55,500
As the inspection process becomes more automated, jobs in this field will continue to decline. Another reason this job is becoming less in-demand is that some plants are folding inspection into the production process, eliminating the need for specialized inspectors.
19/30
rappensuncle / Getty Images
Postal Service Workers
These employees are on the front lines handling the nation's mail. Postal employees sort and process mail, and they also operate machines that do similar work. This group includes mail carriers who deliver packages and correspondence to each home.
Fun fact: Billionaire David Geffen started his career as a mailroom clerk in 1964.
20/30
Monkey Business Images / Shutterstock.com
Expected Job Loss by 2026: 55,700
With 20.2 million mailpieces processed each hour by the U.S. Postal Service, you might think business is booming and the future of postal service workers is secure. But as electronic bill pay and email become increasingly popular to save time and postage, it means a decline in postal service jobs. 
21/30
Brymer / Shutterstock.com
Metal and Plastic Workers
This is a broad group and includes all sorts of workers who help produce metals and plastics. These workers set up, operate and maintain machines that drill and bore, mill and plane, and forge. This group also includes pourers and casters of metal.
22/30
Drazen_ / Getty Images
Expected Job Loss by 2026: 61,400
Metal and plastic workers face foreign competition — especially from China, the world's largest steel producer -- and displacement by computer-controlled machines that are taking over tasks for many types of production employees. These factors have slashed employment in the domestic steel industry for decades.
It's also worth noting many specific jobs in the plastic- and metal-making sector requires a high school diploma or equivalent as well as a fairly short stint of on-the-job training, making the entry barrier for these jobs low -- and finding a replacement relatively easy if new hires don't cut it.
23/30
PeopleImages / Getty Images
Data Entry and Word Processors
People in these professions perform clerical duties including typing letters, reports and forms, verifying data and prepping materials for printing. Word processors typically work in government jobs, in schools or in business support services.
24/30
YakobchukOlena / iStock.com
Expected Job Loss by 2026: 68,100
Data entry keyers and word processors are yet more examples of careers that are being eliminated by technology. Data automation is replacing the need for people in these positions, while companies are opting to hire more skilled workers to perform analysis of the data instead, Forbes reported.
25/30
MATJAZ SLANIC / Getty Images
Clerks
This job category includes office clerks, bookkeepers, accounting clerks, auditing clerks and file clerks. Generally, clerks are responsible for a number of clerical tasks including answering telephones, filing records and typing documents.
26/30
sase / Getty Images/iStockphoto
Expected Job Loss by 2026: 71,000
Of all the types of clerk jobs that are declining, file clerks will see the biggest drop in employment by 2026 with an expected 10.4% decline. Once again, technology is taking the place of people with these jobs. File clerks are particularly at risk as offices are replacing physical documents and files with digital ones.
27/30
SB Professional / Shutterstock.com
Assemblers
Assembler jobs include team assemblers, electrical and electronic equipment assemblers, and fabricators.
These workers are part of teams that are responsible for the assembly of a product -- which can mean either the whole thing or a single component. Each member of the team is able to perform all the required tasks in the assembly process, so they can be rotated around as needed.
28/30
gerenme / Getty Images
Expected Job Loss by 2026: 223,200
The decline in assembler roles is attributed, in general, to companies becoming more efficient with technology and producing more with fewer workers. There are also robotics that can perform more complex and delicate work compared to a human.
29/30
laflor / Getty Images
Secretaries and Administrative Assistants
This group consists of executive secretaries and executive administrative assistants, legal secretaries and all other secretaries and administrative assistants that don't fall in the aforementioned categories. This group does not, however, include medical secretaries.
30/30
DragonImages / Getty Images/iStockphoto
Expected Job Loss by 2026: 321,200
According to the BLS, employment of those in the "executive" tier is expected to decline more than 17% from 2016 to 2026, possibly because secretaries can work cross-departmentally and support multiple managers in an organization.
On a positive note, there is one secretary type that will see job growth between 2016 and 2026: medical secretaries, which aren't included in these numbers. Medical secretaries will see a 22.5% increase in employment. So, if you want to stay in this field, a shift to the medical industry might help you hold on to your job.
Gabrielle Olya contributed to the reporting for this article.
Last updated: Sept. 23, 2019
About the Author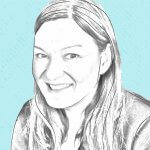 Charlene Oldham specializes in education, workplace issues, consumer finance, health and wellness and business personalities. A former business news staff writer for The Dallas Morning News whose varied resume includes a stint with Teach For America, Charlene has written freelance works that have appeared in publications including the Orlando Sentinel, SUCCESS, Organic Gardening and the St. Louis Post-Dispatch.