New Report: Nearly 4,000 Workers Say AI Cost Them Their Jobs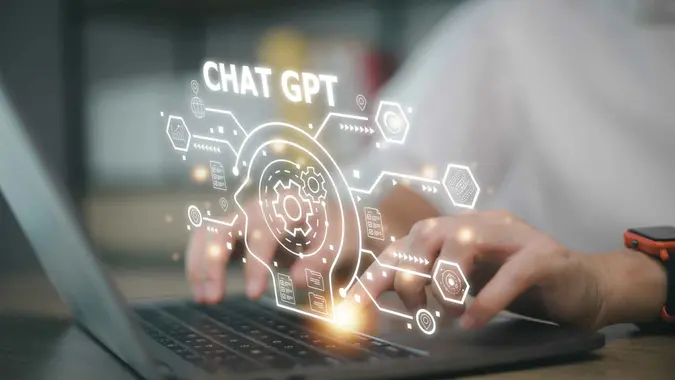 Userba011d64_201 / Getty Images/iStockphoto
Artificial intelligence is taking the world by storm — so much so, that celebrities, AI leaders and researchers are warning the public about its potentially detrimental effects. And one of the most talked-about effects of AI's rapid surge is the toll it's taking on jobs. Indeed, a new Challenger, Gray & Christmas report found that nearly 4,000 jobs were lost due to AI in May.
This is the first time AI was cited as a reason for layoffs in the report, a Challenger, Gray & Christmas spokesperson said in an emailed statement.
Asked whether this development was surprising, the spokesperson said that "with the speed at which AI is evolving and being adapted, we knew it was coming, but we are surprised at how quickly."
"Certainly, AI will create jobs, but the jobs it will create are very different from the ones it will displace. In fact, IBM's CEO recently said it would pause hiring on jobs it expects AI can replace. It will be interesting to see if companies give this reason going forward," the spokesperson added.
Make Your Money Work Better for You
Last month, IBM CEO Arvind Krishna told Bloomberg that the company will pause hiring for roles that could be replaced with AI, including back-office functions such as human resources, as GOBankingRates previously reported.
Other experts noted, however, that the economy is more to blame than AI for the loss of jobs.
"Companies are absolutely looking for ways to reduce costs, especially in the goods sectors. AI is just one of the tools they are evaluating to accomplish that but right now good old-fashioned efficiency is really driving the cuts," said Phil Siegel, founder of CAPTRS. "The big gains from AI are still mostly in evaluation mode. I think that overall, the job losses in certain sectors have more to do with the overall state of the economy and less to do with artificial intelligence replacing people in the workplace."
Others noted that companies' demand for employees with AI experience is surging and that people looking for lucrative roles should keep a keen eye on AI. James Neave, head of data science at job search engine Adzuna, said that in the U.S., many markets powered by Al. Also, he added, with AI in focus for both investors and job seekers, he is seeing an increase in jobs citing generative AI.
"Looking at Adzuna data, there were more job ads citing Generative AI in May 2023 (1,496 job ads) compared to May 2022 (just three job ads). The average advertised salary of jobs citing AI is $146,244," he said. "We're also seeing an increase in jobs that require working with ChatGPT. There were more job ads that required working with ChatGPT in May 2023, with 1,440 job ads, compared to May 2022, with 854 job ads, and the average advertised salary for jobs that require working with ChatGPT is $133,000."
Make Your Money Work Better for You
Nonetheless, many are sounding the alarm. Earlier this week, a group of industry leaders — including Open AI CEO Sam Altman, Google DeepMind CEO Demis Hassabis and chief executive of Anthropic Dario Amodei — issued a one-sentence stark warning.
"Mitigating the risk of extinction from A.I. should be a global priority alongside other societal-scale risks, such as pandemics and nuclear war," reads a one-sentence statement released by the Center for AI Safety, a nonprofit organization. The open letter was signed by more than 350 notable figures, including executives, researchers and engineers working in AI.
More From GOBankingRates