38 Companies Hiring for Remote Jobs Right Now
Out of work? Consider applying at one of these companies.
LeoPatrizi / Getty Images
Before the coronavirus pandemic hit, the ability to work from home was a coveted job perk. Now, for many jobs, it has become the norm. Some major companies, including Twitter and Square, have even announced that employees can work from home permanently.
If you're looking to land a job that lets you work from home — or wherever you want — check out these 38 companies that are currently hiring remote employees.
Last updated: Oct. 28, 2020
1. Achieve Test Prep
Remote positions: Web developer; recruiter
This test prep company is currently hiring for multiple 100% remote positions. The web developer job is full-time with flexible hours, and candidates can work from anywhere in the world. The recruiter position is also full-time and remote, though it is U.S.-based.
Sponsored: Are you retirement-ready? Financial advisors can build your custom investment plan. Get Matched Today!
2/38
PixieMe / Shutterstock.com
2. Amazon
Remote positions: Access control specialist; editor
The e-commerce giant has over 800,000 employees, and it's currently expanding its remote workforce. The access control specialist position is a temporary, seasonal position. This person is responsible for ensuring that other employees have the right level of access at the right time to perform their jobs. The editor position is full-time. This role involves editing, migrating and archiving HR-specific content.
3. Animalz
Remote positions: Content strategist; content marketing manager; content marketing editor; technical content marketing manager
Animalz is a fully remote content marketing agency that specializes in marketing for B2B SaaS businesses. The company is currently expanding its content marketing team and has a number of open roles.
4/38
Django / Getty Images
4. Auth0
Remote positions: Senior software engineer; senior director, partner technical service delivery enablement and certification
Auth0, a tech company that provides authentication and authorization solutions, is seeking full-time remote employees. The remote senior software engineer will design and develop solutions for the services Auth0 provides. The senior director will offer technical recruiting support.
5. Bitovi
Remote positions: Angular developer; Angular consultant; UX designer; React developer; React consultant
Bitovi is a consulting company that helps build web applications. It has a few open remote positions for designers and developers that can be based anywhere in the world.
6/38
GaudiLab / Shutterstock.com
6. Bustle
Remote positions: Account manager; junior designer, branded content
Bustle, an online news media platform geared toward women, is hiring an account manager to ensure campaign expectations and contractual obligations are met. The position is full-time and 100% remote. Bustle is also hiring a junior designer for full-time, short-term work, with the potential for the role to turn into a permanent position. This job is also 100% remote.
7/38
Jonathan Weiss / Shutterstock.com
7. CenturyLink
Remote positions: Senior software developer; customer care manager
Telecommunications company CenturyLink is currently hiring a fully remote software developer to join the company. This senior role requires a bachelor's degree and six years' experience. CenturyLink is also hiring a customer care manager with the option to work remotely or in the Dublin, Ohio, office.
8/38
Pekic / Getty Images
8. Clevertech
Remote positions: Senior Python engineer; back-end engineer, Node; DevOps engineer; senior full-stack Javascript developer; product/visual designer
Clevertech is a consultancy that helps companies launch digital products. The company is based in New York City but its development teams are fully remote.
9/38
Dragon Images / Shutterstock.com
9. Close
Remote positions: Customer support executive; account executive
Close, a customer relationship management company, operates fully remotely, though there are two in-person retreats every year to allow employees to better connect. Close is currently hiring a customer support executive to handle support inquiries during U.S. business hours and an account executive with one to two years of experience selling a SaaS product.
10. CrowdStrike
Remote positions: Principal consultant, cloud security; digital marketing specialist
CrowdStrike is a securities technology company that's currently hiring for two full-time work-from-home positions. The consultant job requires researching and analyzing risk. Five years of related experience is required for this position. The digital marketing specialist will be responsible for supporting global digital advertising efforts across display, paid social and paid search channels. A bachelor's degree and two years' experience supporting digital paid media campaigns in B2B environments is required for this role.
11. CVS Health
Remote position: Engagement specialist
If you want to work in healthcare — from home — you might consider a job with CVS Health, which is the largest healthcare services and prescription provider in the U.S. CVS Health is hiring an engagement specialist to conduct customer outreach. The role can be remote, though some travel may be required.
12. Doximity
Remote positions: iOS developer; software engineer
Telehealth pioneer Doximity is currently hiring a remote iOS developer and several software engineers for a number of specialties, including data engineering, Android (Kotlin), security and full-stack.
13/38
ProStockStudio / Shutterstock.com
13. Fastly
Remote position: Senior software engineer, data platform
Fastly is an internet company and cloud platform provider. The senior software engineer job is a full-time, fully remote position.
Damage Report: Coronavirus' Effect on Employment in Every State
14/38
Andy Drysdale/Shutterstock / Andy Drysdale/Shutterstock
14. Fender
Remote positions: In-house attorney, intellectual property; music licensing manager
If you want to work in the music industry and work remotely, Fender might have your dream job. The musical instrument maker is hiring an in-house attorney and a music licensing manager, both of which can be done remotely if you choose. The attorney role can also be based in Scottsdale, Arizona, or Hollywood, California.
15/38
mediaphotos / iStock.com
15. Follow Up Boss
Remote positions: Senior full-stack engineer; full-stack marketer
Follow Up Boss is a CRM for real estate teams. The company currently has 45 employees, all of whom work remotely. Follow Up Boss is hoping to add a senior full-stack engineer and a full-stack marketer to their growing company.
16/38
Casimiro PT / Shutterstock.com
16. GitHub
Remote position: Senior engineer, corporate, Security Operations
The developer company GitHub is hiring a fully remote senior engineer for its Security Operations team. This engineer will be responsible for building corporate security programs.
17. Hotjar
Remote position: Customer support lead
Hotjar is a product that provides website heatmaps and behavior analytics. The start-up company is fully remote and based in Malta, but it is currently hiring an America-based customer support lead.
18/38
racorn / Shutterstock.com
18. HubSpot
Remote position: Inbound success coach
HubSpot is an inbound marketing and sales platform, and it's currently hiring an inbound success coach. This entry-level position is full-time and 100% remote. This job entails handling a high volume of product and sales-related inquiries, performing consultative pre-qualification of prospects and suggesting software best practices.
19/38
sturti / Getty Images
19. JetSpring
Remote position: Support service representative
JetSpring is a communications platform that enables colleges and universities to live-chat and text with prospective students. The company is hiring a 100% remote part-time support representative to respond to calls, chats and email messages.
Read More: 10 Essential Jobs Across America With Big Paychecks for Employees
20/38
Drazen_ / Getty Images
20. K12
Remote positions: French teacher and high school science teacher
If you're an educator who doesn't feel comfortable returning to the classroom this year, you might find a job at K12, which creates educational programs for children of all grade levels. K12 is currently hiring a French teacher to instruct students in online courses and a remote high school science teacher. State certification is required for the high school teacher position.
21. Modern Tribe
Remote position: WordPress back-end engineer
Modern Tribe is a fully remote software and design company. It is currently hiring a WordPress back-end engineer as a freelance contract employee.
22/38
Anchiy / Getty Images
22. NerdWallet
Remote position: Lead design operations specialist
The personal finance company is currently hiring a design operations specialist that can be based in San Francisco or remotely. It is a full-time, freelance position.
23/38
Sergiy Palamarchuk / Shutterstock.com
23. Oracle
Remote positions: Principal consultant, instructor; senior cloud solution architect
Oracle is a leading cloud applications and platform service company that's currently hiring remote workers. The principal consultant role is partially remote and does require some travel. It is a senior-level position. The senior cloud solution architect role is also partially remote. Technical leadership experience is required for this job.
24. Pearson
Remote positions: Clubs and activities student analyst
Pearson, which creates educational tools and products, is hiring an analyst to review, optimize and implement club-based programs for K-12 students in an online learning environment. The position is a temporary, full-time, work-from-home job.
25. Philips
Remote positions: Senior living product manager, upsells, portals, sustaining; director, regulatory affairs
Multinational electronics company Philips is hiring for two positions that can be done remotely. The product manager position is based out of Vancouver, British Columbia, but can be a work-from-home job. The director position can be based out of Colorado Springs, Colorado, San Diego or Plymouth, Massachusetts, or remote.
26/38
South_agency / Getty Images
26. ReCharge Payments
Remote positions: Business development manager, solutions engineering team lead; senior manager, people partner
ReCharge is a platform that enables companies to launch and scale a subscription business. ReCharge Payments is a "remote-first" company that is based in Santa Monica, California. They are currently hiring an interim business development manager to oversee a team of salespeople for a nine- to 12-month period. The company is also hiring a solutions engineering team lead and a senior manager who will build, design, test and iterate the talent management processes, programs and systems.
Should You Ask For a Raise During the Pandemic? Here's What 10 Experts Say
27. Robert Half International
Remote positions: Copywriter, sales decks; mortgage processor
Robert Half International is a global staffing firm that is currently hiring for two remote, temporary positions. The copywriter role involves creating pitch decks and requires five years of experience. The mortgage processor will be responsible for obtaining and imaging documentation as necessary and communicating with clients to make sure milestones are met. The role requires at least two years of experience with mortgage loan processing.
28. Shogun
Remote positions: Senior content strategist; senior Go engineer; senior front-end engineer; director of people operations; director of talent acquisition; technical recruiter; director, agency partnerships; director, technology partnerships; director of engineering
Shogun is an e-commerce website builder with over 14,000 clients. The company has a fully remote workforce that is currently looking to expand with open positions in a number of departments including content, engineering and talent acquisition.
29/38
Beyond the Scene / Shutterstock.com
29. Shopify
Remote positions: Product operations lead, international growth; user experience manager, store management
In May, Shopify CEO Tobi Lutke tweeted, "As of today, Shopify is a digital by default company. We will keep our offices closed until 2021 so that we can rework them for this new reality. And after that, most will permanently work remotely. Office centricity is over." Lutke is making good on his word, and the company is currently hiring for multiple remote positions.
30/38
RossHelen / Getty Images/iStockphoto
30. Sticker Mule
Remote positions: Site reliability engineer; Javascript engineer
Sticker Mule, an internet printing company, is currently hiring two engineers for fully remote positions. The site reliability engineer will work on the team responsible for the reliability and performance of the cloud infrastructure, continuous integration and delivery pipelines, and the development tools used to build Sticker Mule's services. The Javascript engineer will work on the software team and help to build and maintain front-end and back-end services.
31/38
everydayplus / Shutterstock.com
31. Sutherland
Remote positions: Customer service advisor; licensed life and health insurance advisor
Sutherland is a business process and technology management company that currently has two remote positions available. The customer service position is full-time and 100% remote, and pays $14 an hour. The licensed life and health insurance advisor is also full-time and 100% remote. A high school diploma and at least two years' related experience are required.
32. TaxJar
Remote positions: Full-stack engineer; NetSuite software engineer; recruiting coordinator; technical recruiter; senior software engineer; sales engineer; account executive; account manager; application security engineer
TaxJar creates automated sales tax reporting and filing software. The company is fully remote and is currently hiring for a number of positions, including engineers, recruiters and salespeople.
If You're Out of Work: How To Get the New $300 Federal Unemployment Supplement — And Other Essential Benefits
33/38
FreshSplash / Getty Images
33. Twilio
Remote position: Compliance manager, people team
Twilio is a cloud communications company that is currently hiring a compliance manager for its people team. This full-time position can be done remotely or in the company's Denver office. The compliance manager will collaborate with the team to implement processes, maintain compliance, assist with oversight and meet business needs.
34/38
ridvan_celik / Getty Images/iStockphoto
34. UnitedHealth Group
Remote positions: Exchange network channel director; credentialing coordinator
UnitedHealth Group is a healthcare provider with nearly 139 million clients. The director role requires a bachelor's degree and at least seven years of experience with progressive strategy. This marketing job can be done remotely or in-office in Eden Prairie, Minnesota. The credentialing coordinator position is also one that can be done remotely or in-person in La Crosse, Wisconsin. This role is a full-time entry-level position.
35/38
Hero Images / Getty Images
35. Uscreen
Remote positions: Technical support specialist; full-time marketing writer
Uscreen is a "remote-first" company that helps content creators monetize their videos. This SaaS company is currently hiring a technical support specialist to help customers troubleshoot technical issues and a full-time marketing writer to join the existing marketing team. Although both positions are remote, there are mandated hours you must be available to work.
36/38
lechatnoir / Getty Images
36. Wikimedia Foundation
Remote positions: Senior software engineer, anti-harassment tools; senior GLAM-Wiki specialist
This nonprofit organization is hiring for several fully remote roles.  The senior software engineer role is full-time with flexible hours. A bachelor's degree is required for this position. The specialist position is temporary and part-time. This person will be responsible for analyzing workflows and monitoring communications.
37. Working Solutions
Remote positions: Hospitality customer service representative; insurance verification representative
Working Solutions is a virtual workforce provider that specializes in work-from-home, independent contractor opportunities. Job postings generally fall into the categories of customer service and sales. Two of the active listings are for a hospitality customer service representative and an insurance verification representative.
38/38
Andrey_Popov / Shutterstock.com
38. X-Team
Remote positions: Lead media asset management engineer; React Native/iOS/UI/UX developer; Python developer; senior Go developer; integrations engineer; senior technical solutions manager; React, TypeScript and GraphQL; front-end developer, React/Gatsby developer; analytics engineer; automated QA engineer
X-Team is a 100% remote international company that connects brands with developers. The company is currently hiring a number of engineers and developers with various specialties.
More From GOBankingRates
GOBankingRates sourced jobs from listings on FlexJobs and We Work Remotely. Listings were active as of Sept. 9, 2020.
About the Author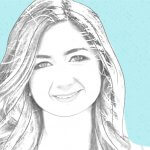 Gabrielle joined GOBankingRates in 2017 and brings with her a decade of experience in the journalism industry. Before joining the team, she was a staff writer-reporter for People Magazine and People.com. Her work has also appeared on E! Online, Us Weekly, Patch, Sweety High and Discover Los Angeles, and she has been featured on "Good Morning America" as a celebrity news expert.