These 9 Blue-Collar Jobs Are In Demand Right Now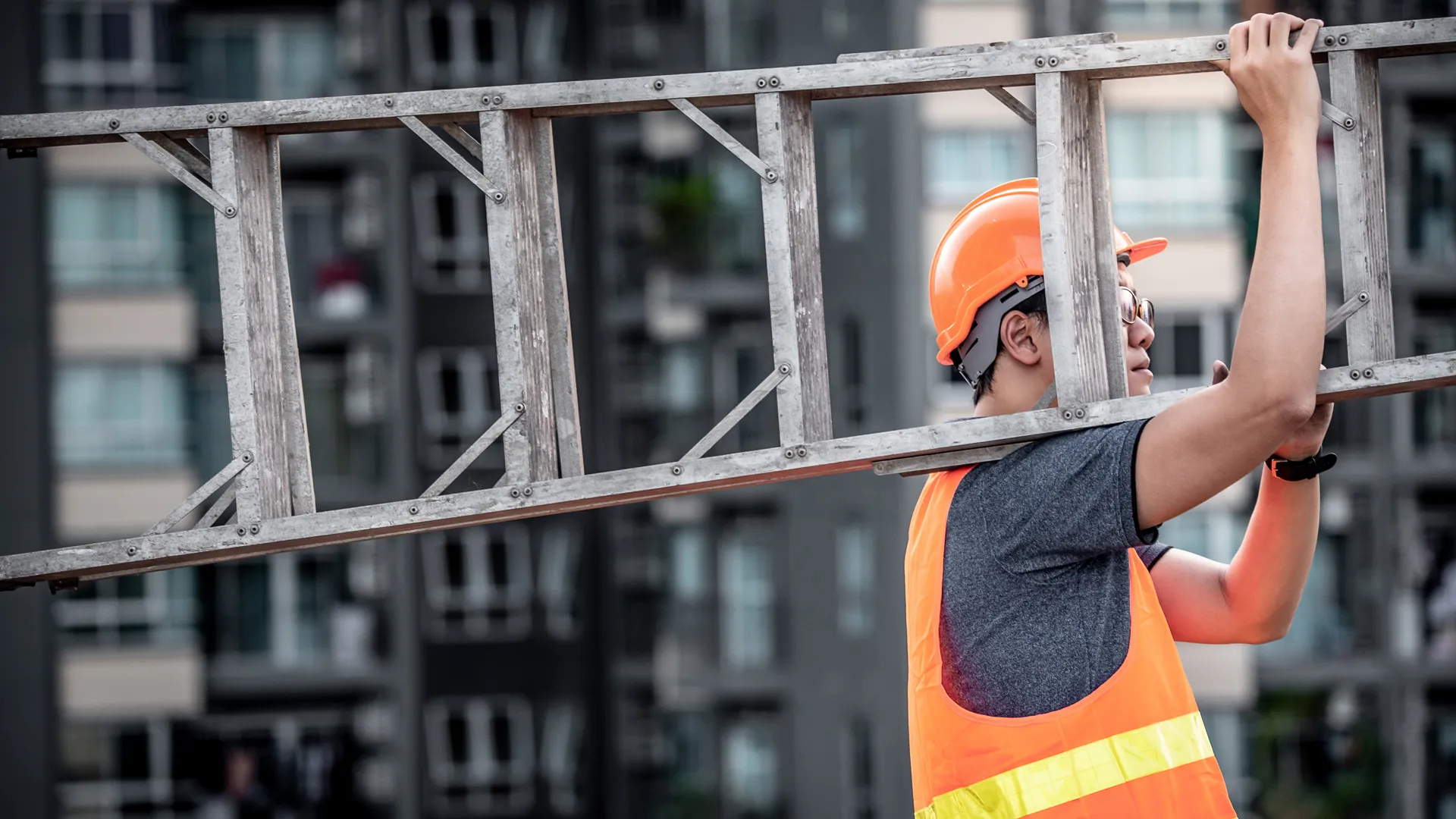 If you're focused on a secure job and a solid paycheck but aren't interested in spending years in college, skilled trade jobs — aka blue-collar jobs — deserve your attention.
In fact, since the start of 2023, the number of job postings for skilled trades has exploded, according to data analysis by PeopleReady Skilled Trades. More than 770,000 postings have come from almost 95,000 employers across the United States.
Fields like carpentry have seen demand grow by 23%, while the need for stonemasons has surged by an incredible 45%. Even general construction labor roles have experienced an 18% jump in demand. And these aren't small shifts; they represent a major trend that's affecting the entire labor market. 
Here are nine blue-collar jobs that are in demand right now.
Carpenters
Median Salary: $48,250 per year
Carpenters use tools to construct, install and repair frameworks and buildings. To get started in carpentry, you'll need a high school diploma, and classes in math or mechanical drawing can be useful. Although there are associate degrees for carpentry, you can also learn on the job or through an apprenticeship. Carpenters often work first as a construction laborer.
HVAC Technicians
Median Salary: $48,630 per year
HVAC technicians install, maintain and repair heating and cooling systems.
To get started in this field, you'll need to attend technical or trade school or a community college to earn a certificate or an associate's degree. Programs last six months to two years. Some states also require HVAC technicians to be licensed.
Make Your Money Work Better for You
Stonemasons
Stonemasons construct stone walls and set stone exteriors and flooring. A high school diploma or the equivalent is generally required. Beginning stonemasons typically learn on the job and through an apprenticeship by working under experienced stonemasons.
Construction Laborers
Median Salary: $37,520 per year
Construction laborers are tasked with preparing construction sites, loading and unloading building materials and assisting skilled tradespeople. A high school diploma is the typical educational requirement, and most training occurs on the job. High school classes in math, blueprint reading and welding can be helpful.
Welders
Median Salary: $47,010 per year
Welders primarily use handheld or remote equipment to join steel parts or products.
A high school diploma and vocational training are often preferred. However, there are some employer-based apprenticeship programs.
Transportation Inspectors
Median Salary: $79,560 per year
Transportation inspectors, which include freight inspectors and rail inspectors, inspect equipment and goods to ensure compliance with federal regulations and safety standards.
An associate's degree and four years of industry experience are generally required.
Diesel Mechanics
Focused on the inspection, maintenance and repair of diesel engines. Vocational or technical school training is often preferred by employers, which will give students a good mix of classroom instruction and hands-on training.
Wind Turbine Technicians
Median Salary: $56,260 per year
The maintenance and repair of wind turbines are the primary tasks for wind turbine technicians. A technical school or community college program is typically needed with a certificate in wind energy technology or an associate's degree. Once hired, manufacturer- or employer-based on-the-job training takes place.
Make Your Money Work Better for You
Solar Photovoltaic Installers
Solar photovoltaic installers handle the assembly, setup and maintenance of solar systems on rooftops or elsewhere to convert sunlight into energy. A high school diploma is required to get started in the field. Additionally, vocational training may be preferred. However, on-the-job training is also possible.
More From GOBankingRates