How To Upgrade Your At-Home Work Space for 2021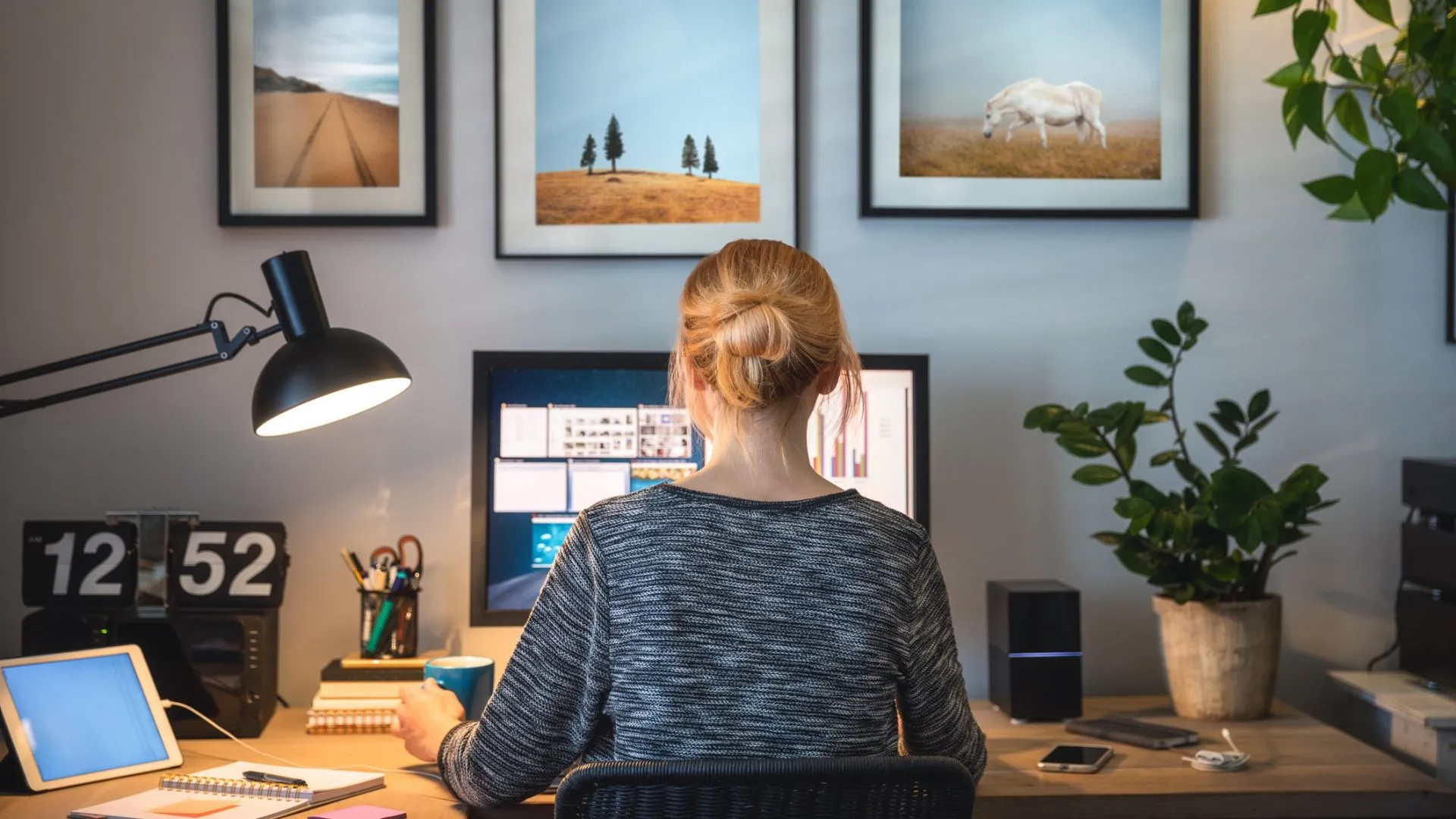 Working from home in 2021 may not have been in your original plan, but COVID-19 has made it a reality for many more people than ever before. But just because you're working from home doesn't mean that you're prepared for it.
You may have a home office already established or you may have had to scramble to put one together. Either way, the new year is a fresh start to upgrade whatever your work-from-home situation may look like so that you can be as efficient, effective and organized in your work as possible. Here are five tips to upgrading a home office.
Last updated: Jan. 13, 2021
Add Additional Storage Space
Working at home means that your office, and your desk especially, can become increasingly cluttered with items not essential for work, which works against your productivity. For very little money and effort, you can add shelves, boxes and other kinds of storage space to take clutter off your desk. A DormCo overdesk bookshelf addition runs $59.49 at Overstock.com, but there are tons of other similar options at varying price points.
DIY Office Furniture
Whether you are working from home by choice or because COVID-19 has forced you to do so, purchasing new office furniture can be an unwelcome expense. Fortunately, with a little creativity and innovation, you can take things you already have on hand or can purchase cheaply and turn them into furniture, such as placing a piece of wood across two short filing cabinets to make a desk. You can repurpose other organizational equipment, such as cloth boxes from a kid's room, or shoe shelves into bookshelves for very little money.
Make Your Money Work Better for You
Get a Whiteboard
We have become so attached to our phones and tablets for calendars, reminders and more that sometimes we forget how to use simple manual tools, like a whiteboard. A whiteboard is a great way to write a daily to-do list and jot notes or reminders for the day or week that you need to keep in front of you. You can use it to write motivational quotes or keep post-it notes of items you need to keep in mind. A standard size whiteboard from Staples runs around $24.99.
Check Out Buy Nothing/Freecycle for Free Deals on Office Furniture
If you're not too excited about making or repurposing your own office furniture, there are several awesome ways to score free office furniture and organizational tools in good condition. Buy Nothing Groups are Facebook groups, region specific, where people in your town or county give away items they are no longer using. Freecycle is a network you can sign up for to do the same. Bonus, you can get rid of things you are no longer using, as well.
Replace Paper and Pens With Digital Options
Notebooks, paper and pens can start to add up not only in cost but take up space you might not have. Consider adding digital tools, from apps to digital notepads for things such as to-do lists, calendar reminders, meeting notes and much more. Rocketbook's smart, reusable notebook is just $30 on Amazon.
More From GOBankingRates