From Assistant to Senior Adviser: How Much Trump's Staff Makes
White House salaries run the gamut.
The Trump administration is in its second year, and there have already been a fair number of shakeups. President Donald Trump has replaced his press secretary, chief of staff, secretary of state and national security adviser, among others. The administration has struggled to find a cohesive team that satisfies the president.
Although Trump's cabinet and advisers might appear to be in constant flux, the paychecks rewarded to White House staffers are much more consistent. The salaries of Trump's aides and staffers range anywhere from $0 to six figures.
Click through to find out the president's net worth and take a look at how much some White House staff make.
1/17
TriggerPhoto / iStock.com
Determining White House Salaries
The total spending on salaries is determined by Congress, which has to approve the annual White House budget. White House staff salaries have been transparent since 1995 when the White House was required to deliver a report to Congress listing the title and salary of every employee. Some junior staffers are likely still richer than these members of Congress.
The range of White House staff salaries is wide: junior analysts and staff assistants typically make the lowest amount of money at $40,000 per year, and the president's salary is at the top end of the range at $400,000 per year.
2/17
©JIM LO SCALZO/EPA-EFE/REX/Shutterstock
3/17
Gino Santa Maria / Shutterstock.com
Vice President: Mike Pence
Salary: $230,700
The vice president must be ready at any time to assume the presidency if the president is unable to perform his duties. He also serves as president of the Senate and is charged with casting the deciding vote if there is a tie. Trump's vice president, Mike Pence, earns more in this job; his tax returns show he has not earned more than $200,000 a year for the past decade. See Pence's net worth.
4/17
Gage Skidmore / Wikimedia Commons
Director of the Domestic Policy Council: Andrew Bremberg
Salary: $179,700
The director of the Domestic Policy Council leads the council, which directs the development, coordination and execution of domestic policy in the White House, and advises the president and represents his priorities to Congress.
5/17
©Pablo Martinez Monsivais/AP/REX/Shutterstock
Chief of Staff for the First Lady: Lindsay Reynolds
Salary: $179,700
The chief of staff for the first lady assists the first lady in all aspects of her public life. Learn the real cost to live like Melania Trump. This person is typically the first lady's go-to person and constant companion for nearly all her daily tasks. In addition to serving as chief of staff for the First Lady, Reynolds also serves as assistant to the president.
6/17
©MAI/REX/Shutterstock
Director of Social Media: Dan Scavino
Salary: $179,700
The director of social media is responsible for managing the president's social media. Scavino actually worked for Trump years before as a manager at the Trump National Golf Club in Westchester. Then in 2015, Trump asked Scavino to work for him again at the start of his presidential run.
7/17
Michael Candelori / Shutterstock.com
Press Secretary: Sarah Huckabee Sanders
Salary: $179,700
The press secretary provides daily briefings for the media on the president's activities and agenda. Sanders, whose father is former Arkansas Gov. Mike Huckabee, was appointed White House press secretary in July 2017 in place of former press secretary Sean Spicer after he resigned following Trump's decision to name banker Anthony Scaramucci as communications director.
8/17
Evan El-Amin / Shutterstock.com
Chief of Staff: John F. Kelly
Salary: $179,700
The chief of staff supervises the White House staff, sets strategy, executes the presidential vision, controls presidential access and serves as an all-around adviser. Kelly, a retired United States Marine Corps general, succeeded Reince Priebus in July 2017.
9/17
Ignite New Zealand / Flickr.com
Deputy Chief of Staff: Chris Liddell
Salary: $179,700
The deputy chief of staff serves as an adviser to the president and vice president, assists the chief of staff with operations, leads the organization's data and policy analysis efforts and serves as the social chair. Before Liddell joined the Trump Administration, he was the vice chairman and chief financial officer at General Motors. Working as the deputy chief of staff is one of the highest-paying jobs in government.
10/17
Christopher Halloran / Shutterstock.com
National Security Adviser: John Bolton
Salary: $179,700
The national security adviser makes recommendations to the president on national security and foreign policies and coordinates policies among various government agencies. John Bolton is Trump's third national security adviser. Michael Flynn held the position briefly at the start of Trump's presidency before he was forced to resign. H. R. McMaster served in the job for more than a year, before resigning in April 2018.
11/17
Office of the President of the United States / Wikimedia Commons
Cabinet Secretary: William McGinley
Salary: $165,000
The White House Cabinet Secretary is the main point of contact between the president and the Cabinet departments and agencies. The secretary holds "a critical role in managing the flow of information between the White House and the federal departments," according to the White House website. William McGinley is a former partner at the law firm Jones Day. He was hired by the Trump presidential campaign in April 2016.
Learn More: The Richest Politician in Every State
12/17
©AP/REX/Shutterstock
Deputy Director of Communications: Jessica Ditto
Salary: $155,000
The deputy director of communications oversees the president's message operation and helps him develop public messages. Jessica Ditto served as part of Trump's campaign and transition teams.
Senior Director of Cabinet Affairs: Matthew Flynn
Salary: $94,000
The senior director of cabinet affairs coordinates communications, policy and logistics between the White House and the cabinet and also manages issues that affect multiple federal agencies.
Deputy Social Secretary: Vanessa Schneider
Salary: $77,000
The social secretary works with the first lady to plan and coordinate official and personal social events hosted by the president and his family. This includes compiling guest lists, setting menus and seating arrangements, and choosing decorations and entertainment.
15/17
©AP/REX/Shutterstock
Associate Director of Agency Liaison: Dan Horning
Salary: $40,000
There are eight people in the Trump White House that earned the lowest salaries in 2017, all earning $40,000. Their titles range from research assistant to executive assistant to associate director.
16/17
Gage Skidmore / Wikimedia Commons
Director of the National Economic Council: Larry Kudlow
Salary: Unknown
The director of the National Economic Council works in conjunction with officials to coordinate and implement the president's economic policy objective. Gary Cohn held this title up until April 2018, when he resigned after Trump announced tariffs on steel and aluminum. Cohn took a reduced salary of $30,000.
Larry Kudlow is a long-time television pundit and has been a consistent Trump supporter on cable TV. It is unkown what his salary is, but past national economic council directors have received the federal maximum.
17/17
Chairman of the Joint Chiefs of Staff / Wikimedia Commons
Senior Adviser: Jared Kushner
Salary: $0
Senior adviser and assistant to the president Jared Kushner assists the president with a variety of domestic and international policy issues, including those for climate, conservation and energy. At the time Kushner assumed the role of senior adviser to the president, some experts questioned if the move would violate federal anti-nepotism laws since Kushner is also Trump's son-in-law. To assuage critics, Kushner and his wife Ivanka Trump are both taking no salary as they work in the Trump administration.
Click through to see how American finances have changed in the Trump era.
Barri Segal contributed reporting to this article.
About the Author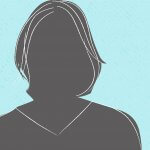 Taylor Bell is an Los Angeles-based journalist and staff writer for GOBankingRates covering personal finance. She is a former staff writer for ATTN: and has covered topics ranging from trending pop culture news to women's social issues.