From Assistant to Senior Advisor: How Much Trump's Staff Makes
White House salaries run the gamut.
Susan Walsh/AP/REX / Susan Walsh/AP/REX/Shutterstock
The Trump administration is now in its fourth year, and there have been a seemingly endless number of shakeups. President Donald Trump has replaced his press secretary, chief of staff, secretary of state and national security advisor, among others. The administration has struggled to find a cohesive team that satisfies the president. According to the Brookings Institute, there's been a 91% turnover rate within Trump's "A-Team," the most influential positions within the executive office of the president.
Although Trump's cabinet and advisors might appear to be in constant flux, the paychecks rewarded to White House staffers are much more consistent. The salaries of Trump's aides and staffers range anywhere from $0 to six figures. Take a look at the president's net worth and how much some White House staff make.
Last updated: Sept. 7, 2020
1/21
TriggerPhoto / iStock.com
Determining White House Salaries
The total spending on salaries is determined by Congress, which has to approve the annual White House budget. White House staff salaries have been transparent since 1995 when the White House was required to deliver a report to Congress listing the title and salary of every employee.
The range of White House staff salaries is wide: staff assistants typically make the lowest amount of money at $43,600 per year -- although Trump's deputy chief of staff for policy coordination actually makes less at $30,000 per year -- and the president's salary is at the top end of the range at $400,000 per year.
2/21
Gino Santa Maria / Shutterstock.com
Vice President: Mike Pence
The vice president must be ready at any time to assume the presidency if the president is unable to perform his duties. He also serves as president of the Senate and is charged with casting the deciding vote if there is a tie.
3/21
Evan Vucci/AP/Shutterstock / Evan Vucci/AP/Shutterstock
Director of the Domestic Policy Council: Brooke Rollins
The director of the Domestic Policy Council leads the council, which directs the development, coordination and execution of domestic policy in the White House, and advises the president and represents his priorities to Congress.
4/21
Andrew Harnik/AP/Shutterstock / Andrew Harnik/AP/Shutterstock
Chief of Staff for the First Lady: Stephanie Grisham
The chief of staff for the first lady assists the first lady in all aspects of her public life. This person is typically the first lady's go-to person and constant companion for nearly all her daily tasks. In addition to serving as chief of staff for the first lady, Grisham also serves as assistant to the president.
From RBG to Chief Justice Roberts: Which Supreme Court Justice Is the Richest?
5/21
©MAI/REX/Shutterstock
Deputy Chief of Staff for Communications: Dan Scavino
Scavino actually worked for Trump years before as a manager at the Trump National Golf Club in Westchester. Then in 2015, Trump asked Scavino to work for him again at the start of his presidential run. He has held a number of roles in the Trump administration, first serving as director of social media and later being promoted to senior advisor for digital strategy. Scavino was promoted to deputy chief of staff for communications in April.
6/21
Al Drago/POOL/EPA-EFE/Shutterstock / Al Drago/POOL/EPA-EFE/Shutterstock
Press Secretary: Kayleigh Gilmartin
The press secretary provides daily briefings for the media on the president's activities and agenda. Gilmartin (formerly McEnany) became press secretary in April, replacing Stephanie Grisham, who abruptly departed to rejoin the staff of First Lady Melania Trump. Gilmartin was previously a Trump campaign spokesperson.
She is the fourth person to hold the role of press secretary -- prior to Grisham, the position was held by Sean Spicer and Sarah Huckabee Sanders.
7/21
Shutterstock / Shutterstock
Chief of Staff: Mark Meadows
The chief of staff supervises the White House staff, sets strategy, executes the presidential vision, controls presidential access and serves as an all-around advisor. Meadows, a retiring Republican congressman from North Carolina, became chief of staff in early March. Reince Priebus, John F. Kelly and Mick Mulvaney all previously held the position.
8/21
Ignite New Zealand / Flickr.com
Deputy Chief of Staff for Policy Coordination: Chris Liddell
With an annual salary of $30,000, Liddell is the lowest-paid member of Trump's executive office. In this role, he is responsible for policy coordination. Before Liddell joined the Trump administration, he was the vice-chairman and chief financial officer at General Motors.
Find Out: How Obama, Biden and Other Elected Officials Have Made Millions by Being in Office
9/21
Shutterstock / Shutterstock
National Security Advisor: Robert C. O'Brien
The national security advisor makes recommendations to the president on national security and foreign policies and coordinates policies among various government agencies. O'Brien is Trump's fourth national security advisor. Michael Flynn held the position briefly at the start of Trump's presidency before he was forced to resign. H. R. McMaster served in the job for more than a year, before resigning in April 2018. John Bolton was ousted in September 2019 after repeatedly butting heads with Trump over how to best handle foreign policy challenges, including those with Iran, North Korea and Afghanistan.
Prior to becoming national security advisor, O'Brien worked as a lawyer and as a point person for hostage negotiations with the State Department.
10/21
The Washington Post / The Washington Post via Getty Im
Cabinet Secretary: Kristan Nevins
The White House cabinet secretary is the main point of contact between the president and the cabinet departments and agencies. The secretary holds "a critical role in managing the flow of information between the White House and the federal departments," according to the White House website. Nevins replaced William McGinley after he resigned in June 2019. She previously was a consultant at the Barbara Bush Foundation and worked for both Will Hurd and Karen Pence.
11/21
©AP/REX/Shutterstock
Deputy Director of Communications: Julia Hahn
The deputy director of communications oversees the president's message operation and helps him develop public messages. Hahn is a former Breitbart writer who previously served as director of rapid response and surrogate operations for the White House.
Senior Director of Cabinet Affairs: Kimberly Morrall
The senior director of cabinet affairs coordinates communications, policy and logistics between the White House and the cabinet, and also manages issues that affect multiple federal agencies.
Take a Look: How Joe Biden Got Rich
Deputy Social Secretary: Vanessa Schneider
The social secretary works with the first lady to plan and coordinate official and personal social events hosted by the president and his family. This includes compiling guest lists, setting menus and seating arrangements, and choosing decorations and entertainment.
14/21
©AP/REX/Shutterstock
Presidential Writer: Claire Standaert
There are 10 people in the Trump White House that earned the second-lowest salaries in 2020, all earning $43,600. Their titles include associate director, staff assistant and presidential writer.
15/21
Gage Skidmore / Wikimedia Commons
Assistant to the President for Economic Policy: Larry Kudlow
Larry Kudlow is a long-time television pundit and has been a consistent Trump supporter on cable TV. He is now the White House's top economic advisor.
16/21
Chairman of the Joint Chiefs of Staff / Wikimedia Commons
Senior Advisor: Jared Kushner
Senior advisor and assistant to the president Jared Kushner assists the president with a variety of domestic and international policy issues, including those for climate, conservation and energy. At the time Kushner assumed the role of senior advisor to the president, some experts questioned if the move would violate federal anti-nepotism laws since Kushner is also Trump's son-in-law. To assuage critics, Kushner and his wife Ivanka Trump are both taking no salary as they work in the Trump administration.
17/21
Shutterstock / Shutterstock
Senior Advisor to the President for Policy: Stephen Miller
Miller has been with the Trump White House since its early days and has been the driving force behind Trumps' controversial immigration policies. Miller was previously a top aide to then-Senator Jeff Sessions.
18/21
Lisa Ferdinando/AP/Shutterstock / Lisa Ferdinando/AP/Shutterstock
Director of Strategic Communications: Alyssa Farah
Farah was brought in by Mark Meadows to be the White House's strategic communications director. She was previously press secretary at the Pentagon and is the former press secretary for Mike Pence. In this role, Farah handles the White House's big-picture media strategy and oversees a communications team that is responsible for all TV bookings for the administration, according to Politico.
The position was previously held by Hope Hicks and Mercedes Schlapp.
Director of the Office of Public Liaison: Timothy Pataki
Pataki is the third person to hold this role in the Trump administration. The previous directors of public liaison were George Sifakis and Justin Clark.
Pataki was appointed to the role, which acts as the main line of communication between the Trump administration and the public, in February 2019. He previously served as special assistant to the president and deputy director of the Office of Public Liaison.
20/21
Doug Mills/POOL/EPA-EFE/Shutterstock / Doug Mills/POOL/EPA-EFE/Shutterstock
Director of Oval Office Operations: Nicholas F. Luna
Luna was appointed director of oval office operations in April 2020. The position was previously held by Keith Schiller, Jordan Karem and Madeleine Westerhout.
21/21
Michael Reynolds/EPA/Shutterstock / Michael Reynolds/EPA/Shutterstock
Director of Presidential Personnel: John McEntee
The director of presidential personnel heads up the office responsible for vetting presidential appointments and recruiting candidates to work across various White House agencies, according to The Hill. Before being appointed to the role, McEntee served as Trump's personal assistant, but he was fired in March 2018 for undisclosed security reasons.
The director role was previously held by John DeStefano and Sean Doocey.
More From GOBankingRates
Taylor Bell and Barri Segal contributed reporting to this article.
About the Author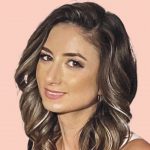 Gabrielle joined GOBankingRates in 2017 and brings with her a decade of experience in the journalism industry. Before joining the team, she was a staff writer-reporter for People Magazine and People.com. Her work has also appeared on E! Online, Us Weekly, Patch, Sweety High and Discover Los Angeles, and she has been featured on "Good Morning America" as a celebrity news expert.