Women Are Less Likely To Use AI To Help Them in Their Careers: 2 Ways To Harness This Technology Now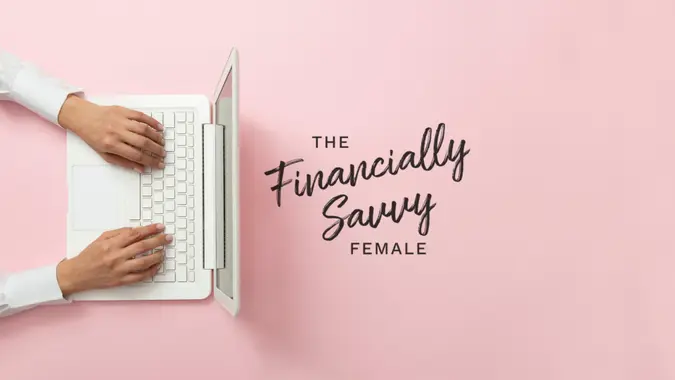 Artificial intelligence can be an invaluable tool for your career growth when used correctly, but many women seem hesitant to embrace this new technology. A recent FlexJobs survey found that more than half of men (54%) are using AI in either or both their personal and professional lives, while only about one-third of women (35%) are currently using AI. In addition, 60% of men said they either already have or are considering using AI for job applications, but only 46% of women said the same, and 21% of men have used AI tools on their job applications, while 15% of women have.
In this "Financially Savvy Female" column, we're chatting with Keith Spencer, a career expert at FlexJobs, about why women may be less likely to use AI to help them with their careers, as well as some of the best ways women should be using this technology to help them climb the ladder and find new job opportunities.
What are some possible reasons that women are less likely than men to be using AI to assist with work-related tasks and job applications?
While the reason for this can vary greatly from person to person, past studies have suggested women seem to be more skeptical than men about the uses of AI. Whether this is a result of the ambiguity around AI advancements — our survey found most women are "unsure" of its impact overall — or the risk of perpetuating human biases and potentially propelling the gender gap, it's clear women have greater hesitation to adopt AI tools at the same rate as their male counterparts.
Make Your Money Work Better for You
What are some ways that women can use AI to help with work-related tasks that can help with their career growth?
Experimenting with AI for work purposes is a great way to learn these tools and stay on top of the latest developments. From helping research a project or subject, conceptualizing and ideating, copywriting and even streamlining routine tasks, there's really no shortage of ways to incorporate AI into different areas of your job — but you always want to have oversight and check everything for accuracy.
For example, maybe you're a social media manager tasked with writing a caption for an upcoming post. Utilizing programs like Copy.ai or ChatGPT may not only help you brainstorm content for a given campaign, but also allow you to optimize and streamline this knowledge to make more informed decisions on work-related tasks that lead to greater productivity.
What are some ways that women can use AI to help with the job application process?
There are a variety of ways that AI, particularly AI language models like ChatGPT, can be used to help with the job search and application process. For instance, if you are thinking about making a career change or want to learn more about a different industry or company, AI can provide detailed, yet concise, information to begin your research. You can also use AI to help analyze job descriptions to pinpoint essential skills, qualifications and responsibilities of different positions so you know what type of attributes and experiences you will want to emphasize in your application materials. AI can even be leveraged to help update and tailor your resume or cover letter for different applications, but you do always want to check for accuracy and edit the text to make sure your own style and tone are incorporated, rather than just using the exact text AI provides you.
Make Your Money Work Better for You
AI is also extremely helpful in preparing for job interviews, as it can provide you with sample interview questions for specific types of roles, or you can paste in a job description and request a list of likely questions that could be asked in an interview for that particular position. You could then ask AI to share some example responses to those questions to help you generate ideas for what you might want to include in your own responses.
Why is it important for women to embrace AI when it comes to their careers?
AI is developing rapidly and quickly changing what our current and future world of work looks like. Embracing AI can help you enhance the quality of your own work and drastically increase your levels of productivity. If you are worried about your profession eventually being phased out by AI in the future, learning to master different AI tools now can better insulate you from that potentiality. It's also very possible that mastering the use of different AI tools in the present could make you well-suited for a future job that doesn't even exist in today's job market, as we continue to see our world of work evolve with the introduction of new technologies.
More From GOBankingRates