What Would Gender Pay Equity in Sports Look Like?
It's a complicated issue with no obvious solution.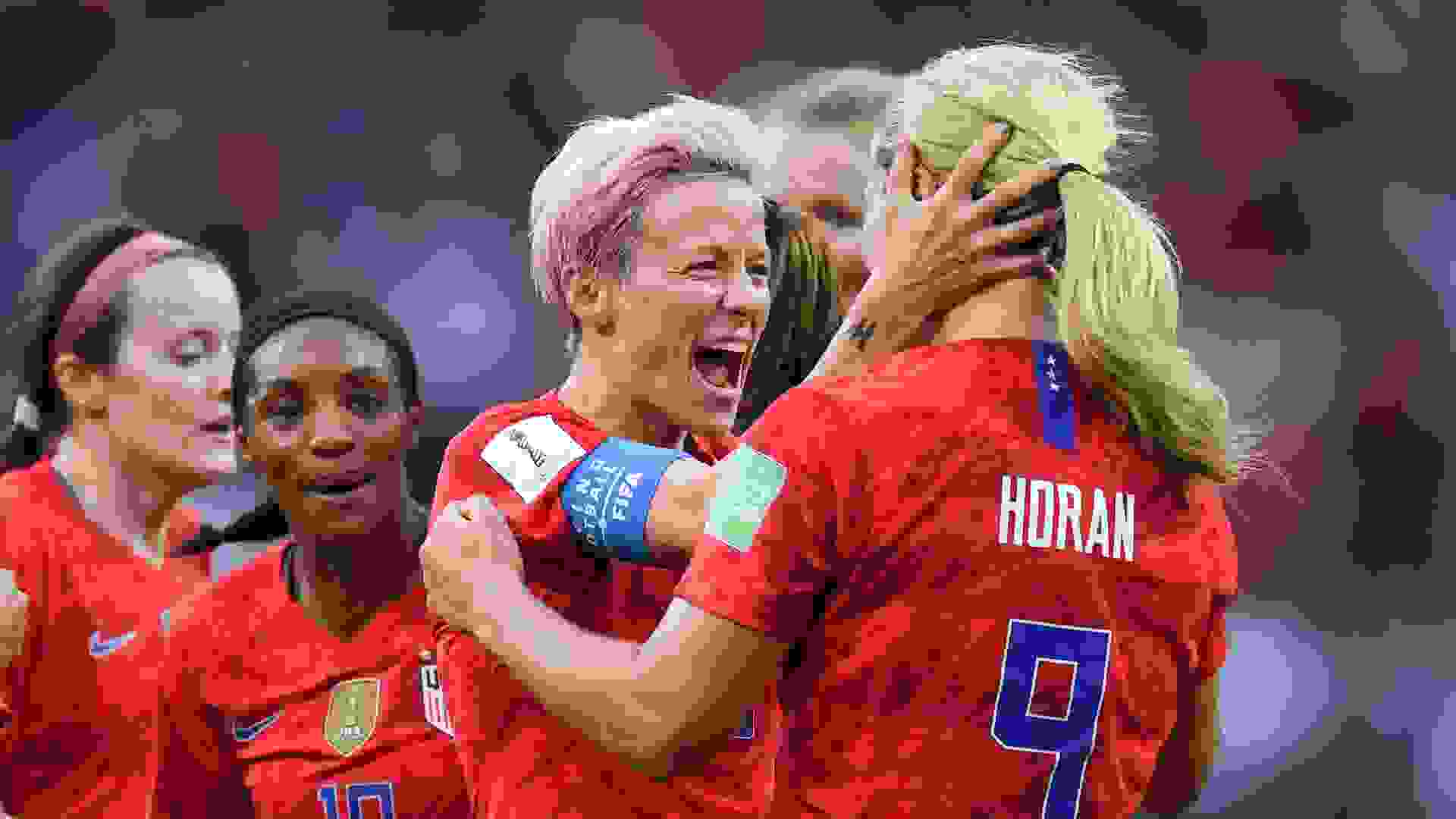 Pay inequity has fast become one of the most prominent symbols for our society's systemic sexism. It forces many women to reprioritize their career and life goals — and can prevent those same women from achieving them altogether. However, it's important to note that while the gender pay gap is representative of certain broad truths about American society, it can also become very complicated the more specific you get. From industry to industry, office to office, the circumstances that feed into pay inequality are bound to vary — from direct and outright discrimination to more tacit issues with company culture.
That makes the question of women's pay equity in sports all the more interesting. Female athletes clearly work just as hard as their male counterparts, but one of the biggest reasons male athletes often net millions in salary while similarly talented women earn a fraction of that comes down to league revenues. As long as the NBA keeps generating more money than the WNBA — from ticket sales, merchandise and television rights — player salaries in that league will always be higher.
But even within that context, there are signs that female athletes are still underpaid — most notably in soccer where members of the U.S. women's national team earn less than their male counterparts in spite of the team's higher event revenues and consistent success at the international level. So, what would gender pay equity in sports really look like after considering the differences in how much money each sport earns? Here's a closer look at some of the factors that are a part of this contentious issue.
Last updated: Nov. 4, 2020
Make Your Money Work Better for You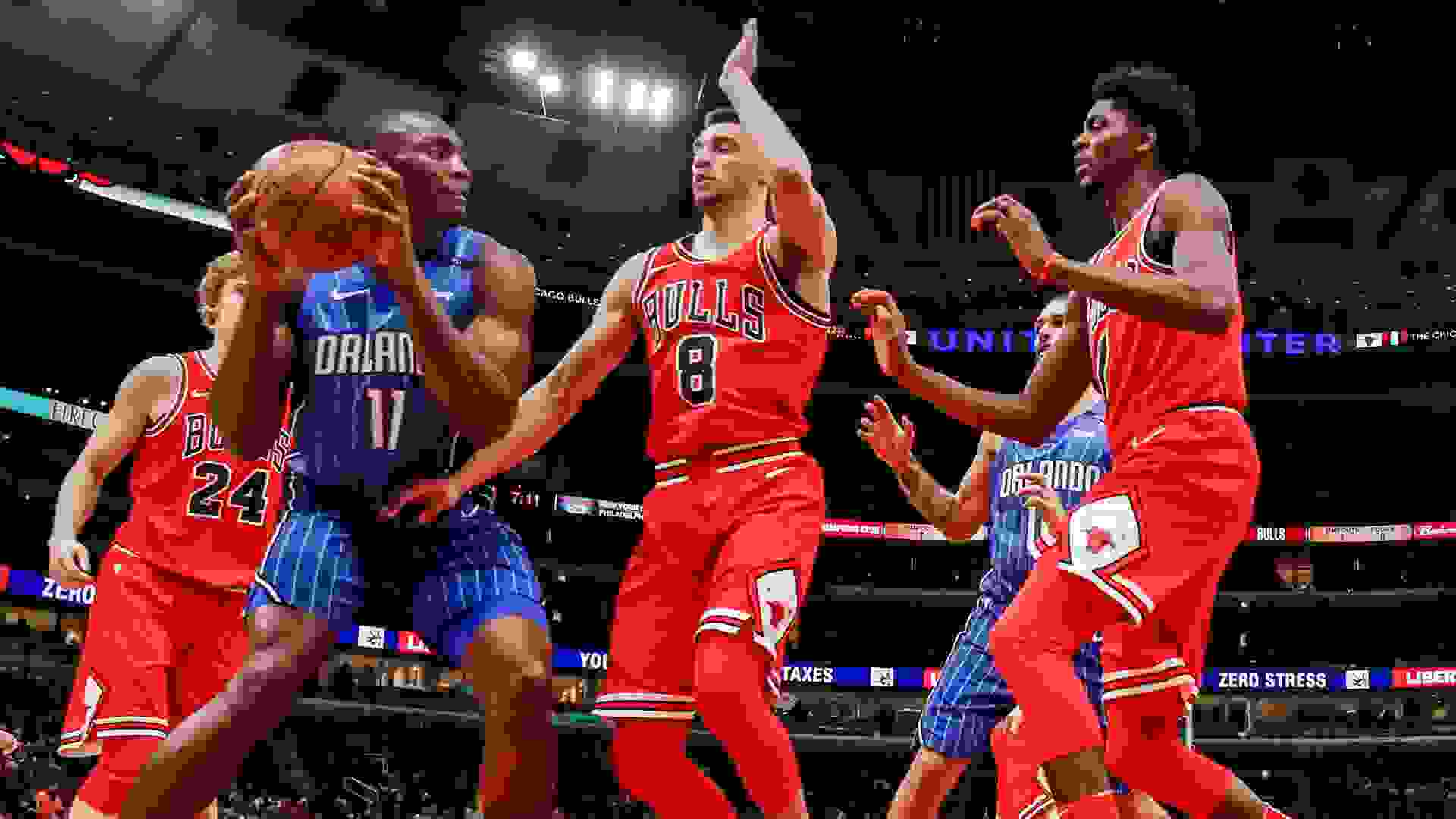 Collective Bargaining Agreements Guarantee Fair Share of Profits for Players
Connecting player salaries to league revenue isn't just an exercise — a collective bargaining agreement, or CBA, hashed out between the league's player union and the league itself usually revolves around setting a percentage of total revenue that ultimately gets paid out to players.
The NBA, for instance, has both minimum and maximum levels of total salary for each team, and these levels are reset every year to reflect the total revenue from the previous season. Each year, the cap is set to reflect 49%-51% of basketball-related income from the year prior, with the minimum level of spending coming in at 90% of the salary cap.
Likewise, NFL players have a CBA in place through the 2020 season that guarantees them 47% of league revenues and sets a salary floor at 89% of the salary cap.
Pictured: Orlando Magic and Chicago Bulls players compete in a 2018 regular-season game.
Men vs. Women: Who's Better With Money?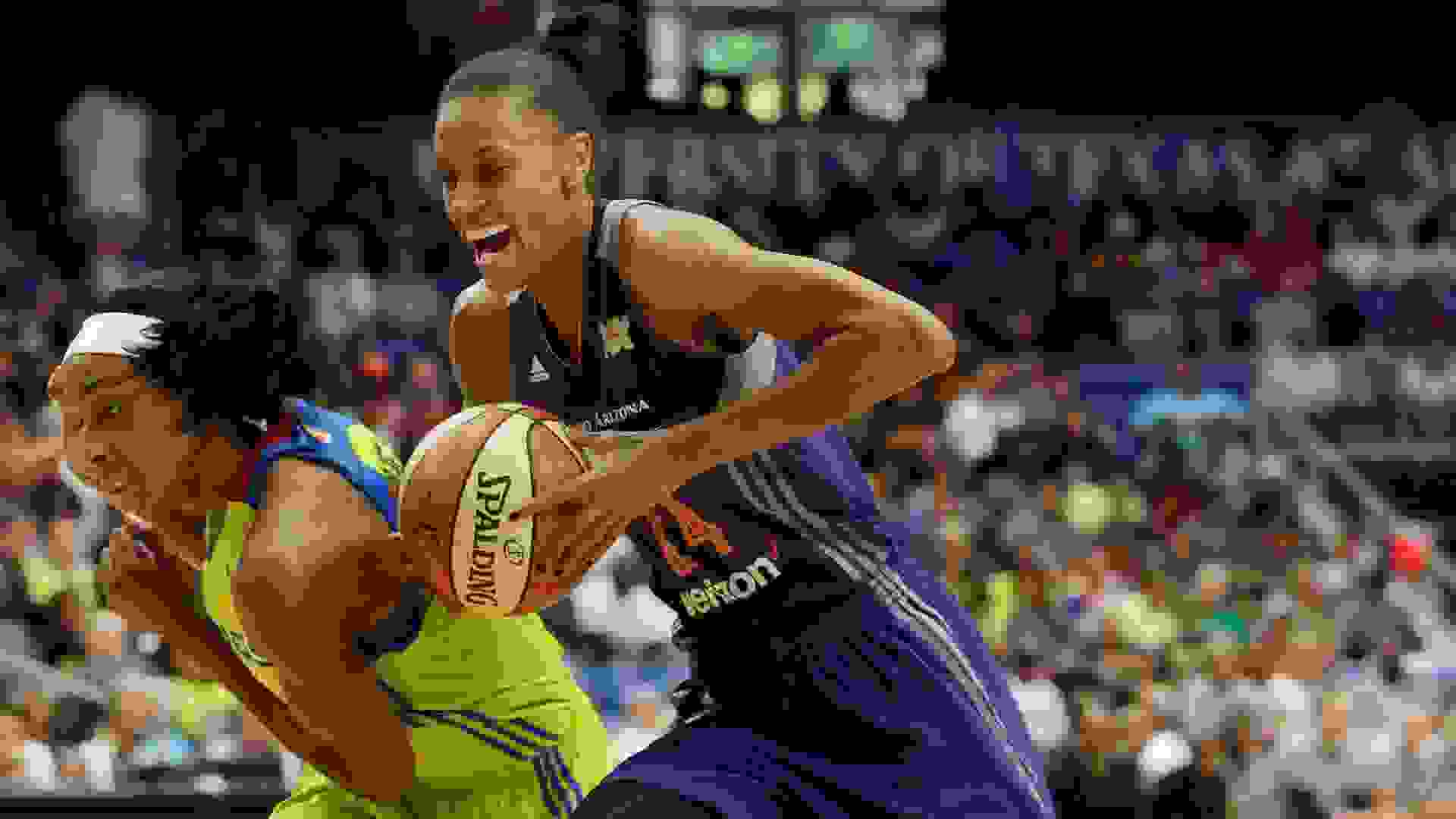 Comparable Women's Leagues Don't Share Revenue Information
So, the relationship between how much money a sport makes and how much of that ends up with the players is clearly defined in most cases, with specific rules to prevent unscrupulous owners from trying to increase profits by paying players less. This transparency should make it easy to calculate comparable salaries for players in women's leagues. One could simply compare the total league revenue and adjust accordingly. For instance, the average NBA player salary is $7.7 million, so the average WNBA salary would ideally be the same proportional to total league revenue.
But there's one problem: the WNBA doesn't share league-wide revenue figures publicly. This makes a simple apples-to-apples comparison impossible. And, unfortunately, given that the National Women's Hockey League doesn't release revenue figures either and there are no major professional leagues for women's football or baseball, comparison between the WNBA and the NBA would be crucial to understanding the issue.
Pictured: Phoenix Mercury guard DeWanna Bonner drives against Dallas Wings forward Glory Johnson during a WNBA basketball game.
Make Your Money Work Better for You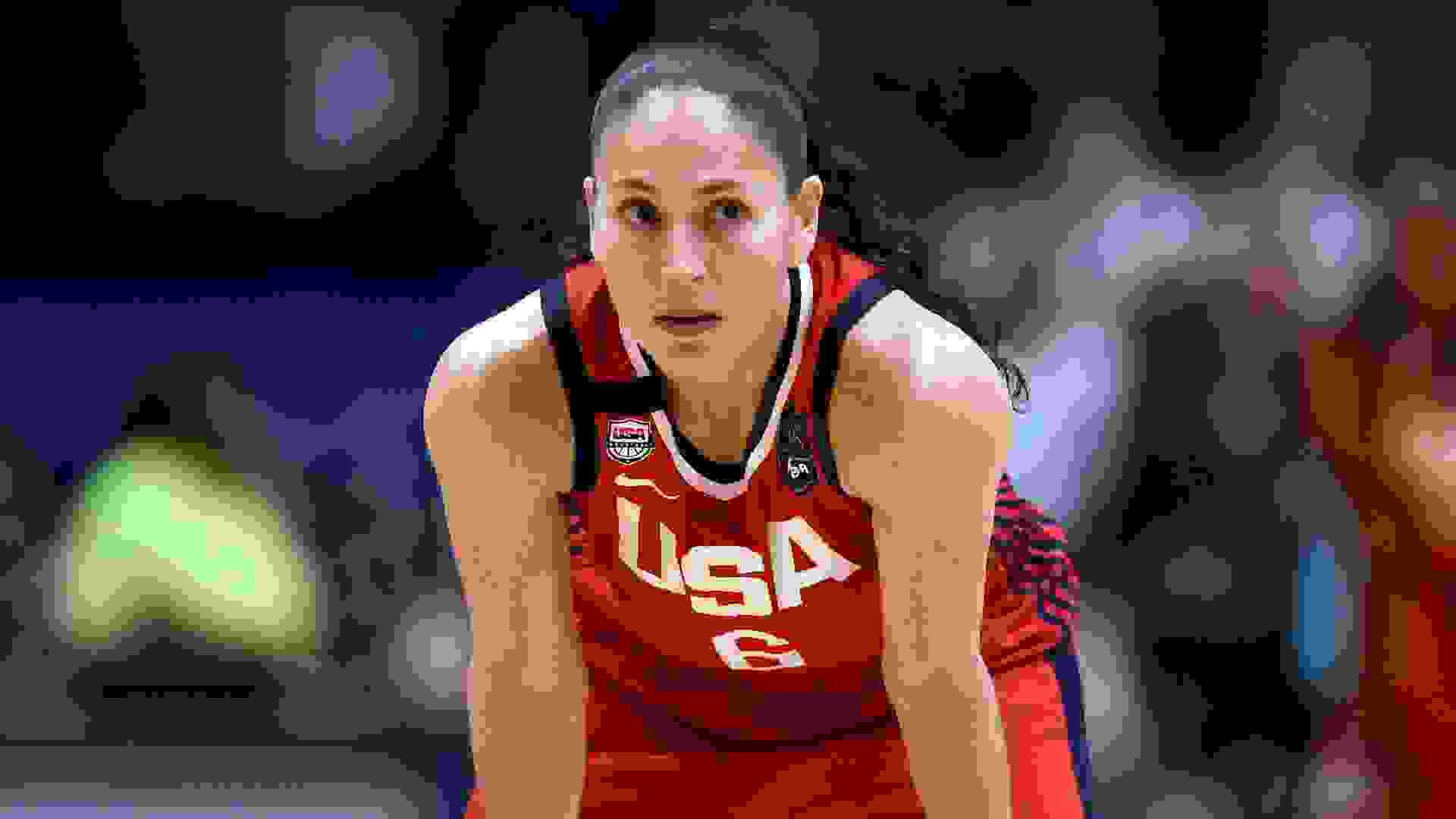 Estimates of Revenue for the WNBA Exist
While the WNBA lacks a certain amount of financial transparency, Forbes writer David Berri has done extensive work on estimating the league's revenues to better place WNBA salaries in the appropriate context. Using figures on attendance in addition to the recent television contract for $25 million a season with ESPN, Berri comes to the conclusion that the WNBA is earning at least $51.5 million a season. Citing a league insider who's familiar with additional revenue streams, Berri says a final, "conservative" estimate would be about $60 million a season.
Pictured: WNBA basketball player Sue Bird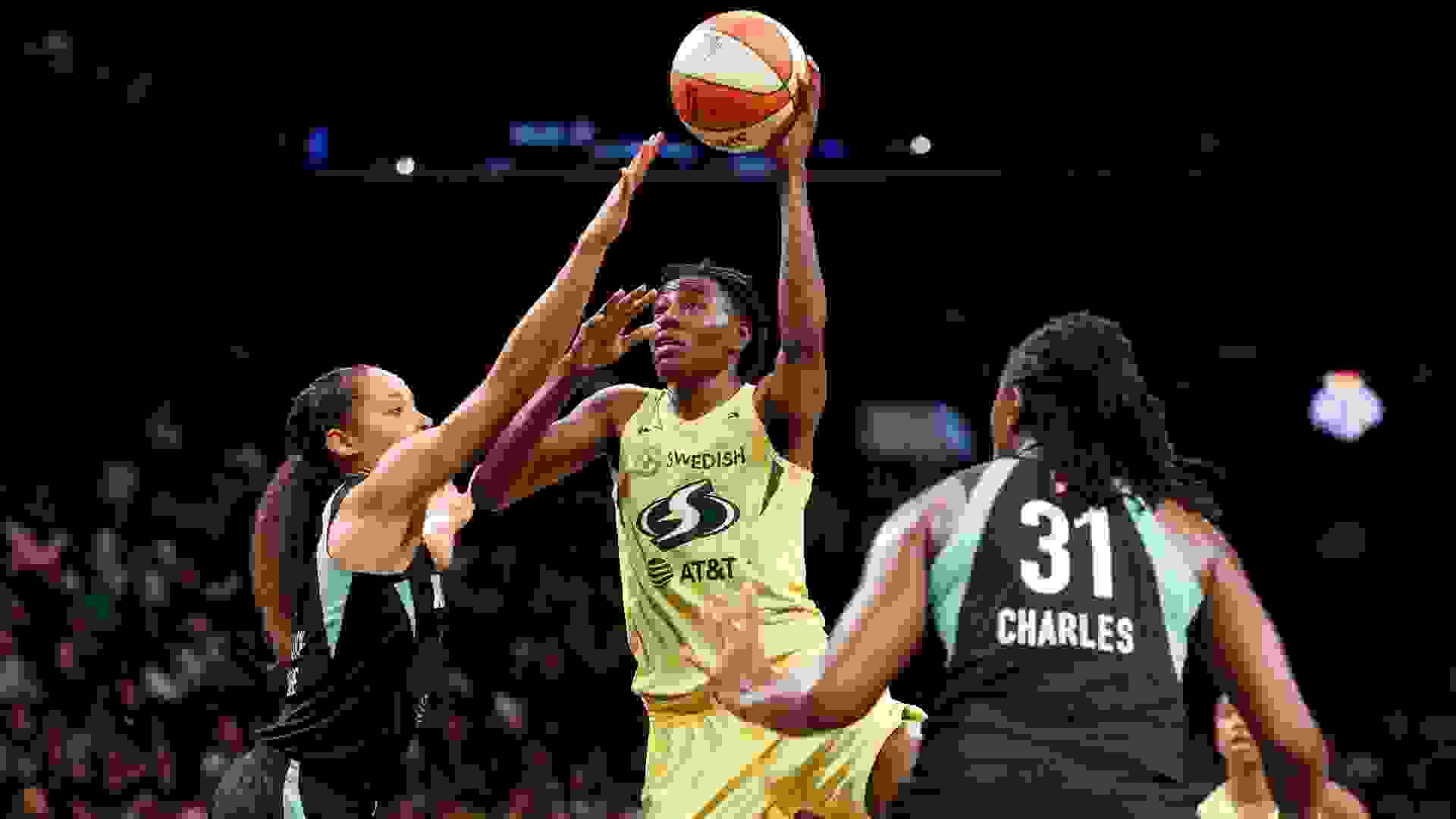 WNBA Players Should Earn More, Based on the NBA CBA
The NBA clears about $7.5 billion in revenue a year, so the WNBA's $60 million, if accurate, would represent 1/125 of that, but it's definitely not a one-to-one comparison. The NBA season has more than double the number of games (82 to the WNBA's 36), more than double the number of teams (30 in the NBA to 12 in the WNBA) and larger rosters (a maximum of 15 players per team to 12 in the WNBA). As such, simply taking the $7.7 million average salary in the NBA and dividing by 125 isn't going to give you a representative figure.
To get closer to what the average WNBA player should make based on the NBA's CBA, you would want to take half of the estimated $60 million in revenue and divide it by the 135 players in the league — which comes to $222,222.22 a season.
Pictured: WNBA basketball players Nayo Raincock-Ekunwe, Tina Charles and Natasha Howard
They Exist: High-Paying Jobs Where Women Outnumber Men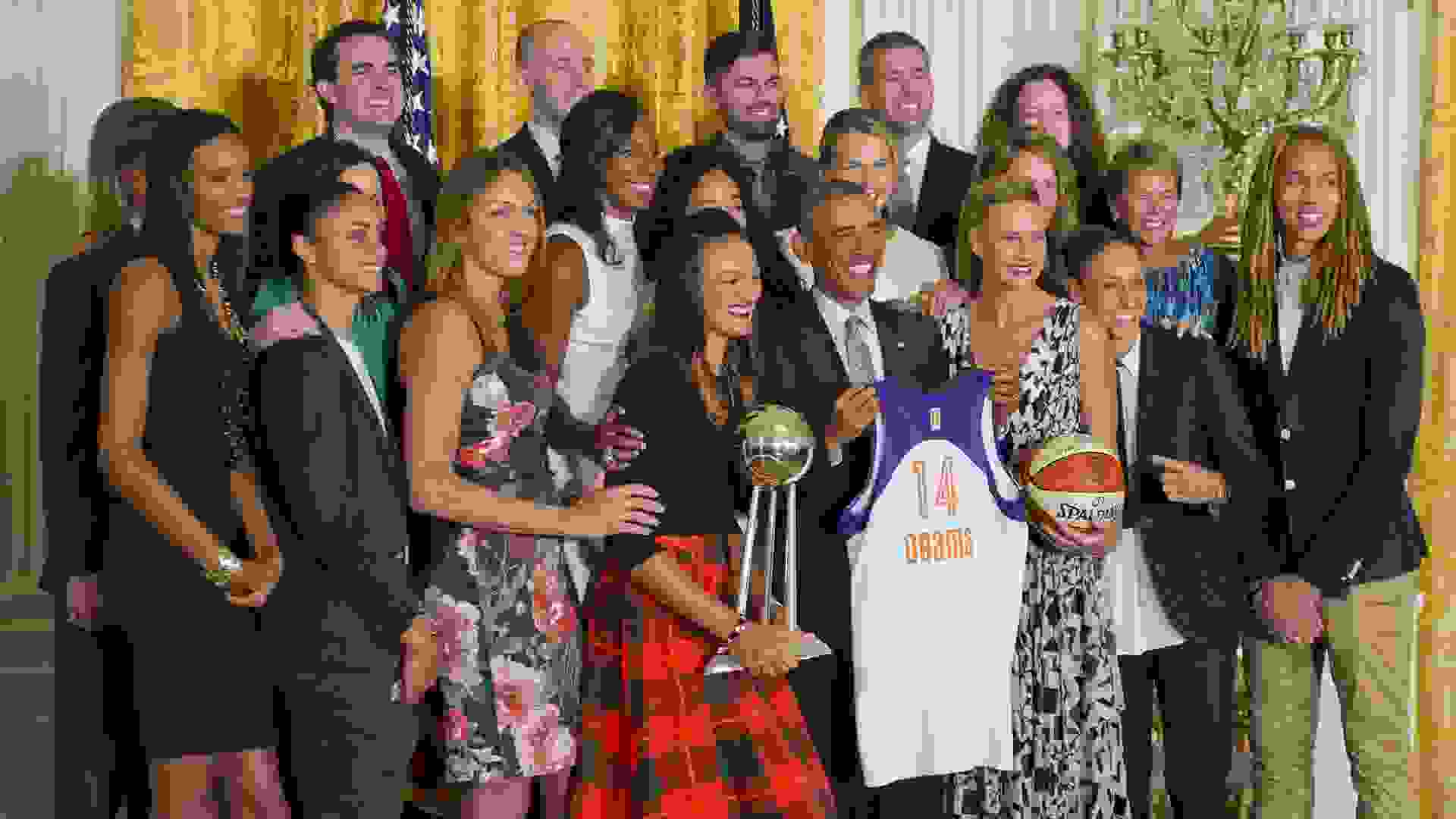 The Average WNBA Salary Is Only $76,802.59
However, if you average the salaries of all 135 WNBA players for the 2019 season — as listed by sports salary information site Spotrac — the end figure ends up being just $76,802.59, or less than half of what they should be earning based on the NBA's CBA. And that's even clearer when you consider that the league's salary cap sits at just under $1 million, meaning total player salaries aren't allowed to add up to more than $12 million under the league's rules. Based on the $60 million estimate cited by Berri, that would put the player's share at under 20% in the WNBA. And, again, given the salary cap that's in place, even a benevolent owner interested in righting this wrong would be prevented from doing so under the current CBA.
Pictured: Barack Obama poses for a group photo with the 2014 WNBA champion Phoenix Mercury team.
Make Your Money Work Better for You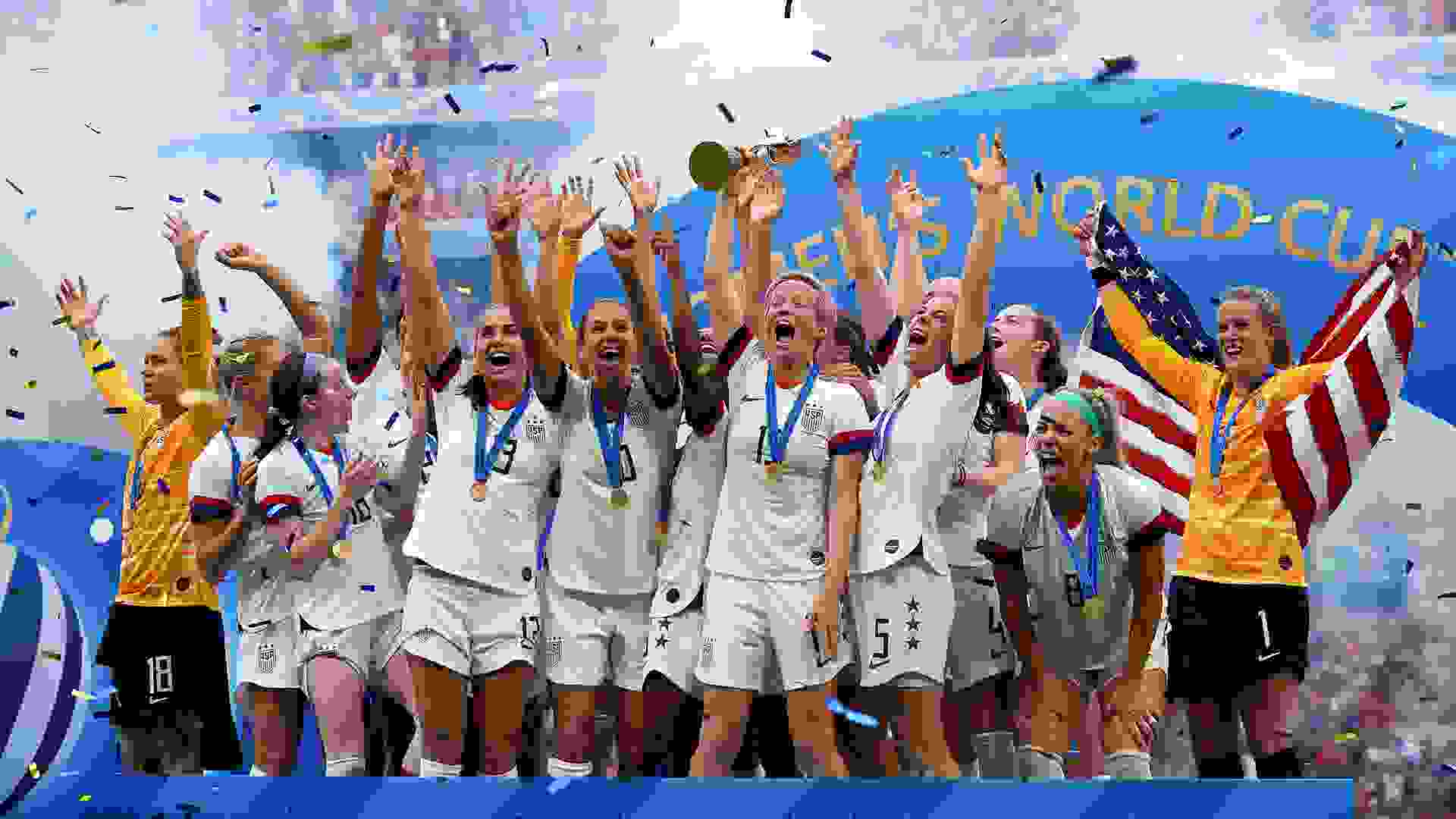 Female Soccer Players Sue for Fair Pay
So, even when you adjust for league revenue, it's clear that female athletes like those in the WNBA are still grossly underpaid. However, the specific instance that's gotten the most attention in recent years is a different situation entirely. The U.S. women's national soccer team is among the best in the sport, earning two women's World Cup titles in the last five years (four overall) and building a loyal following among American soccer fans. And while the U.S. men's national team also has a strong following, they're not anywhere near as competitive at the international level.
Despite this, the women's soccer team filed a suit in federal court alleging discrimination by the U.S. Soccer Federation, observing that the pay for the same hypothetical 20-match schedule would work out to $99,000 for members of the women's team compared to $263,320 for members of the men's team. And the gap was even more pronounced for each team having a run in the World Cup tournament; with the men having earned bonuses totaling $5.38 million for a failed bid in 2014, and the women netting just $1.73 million for winning the entire thing in 2015.
Pictured: United States women's national soccer team players celebrate after winning the 2019 FIFA women's World Cup in France.
Find Out: How Does Your Salary Measure Up To the Average American Income?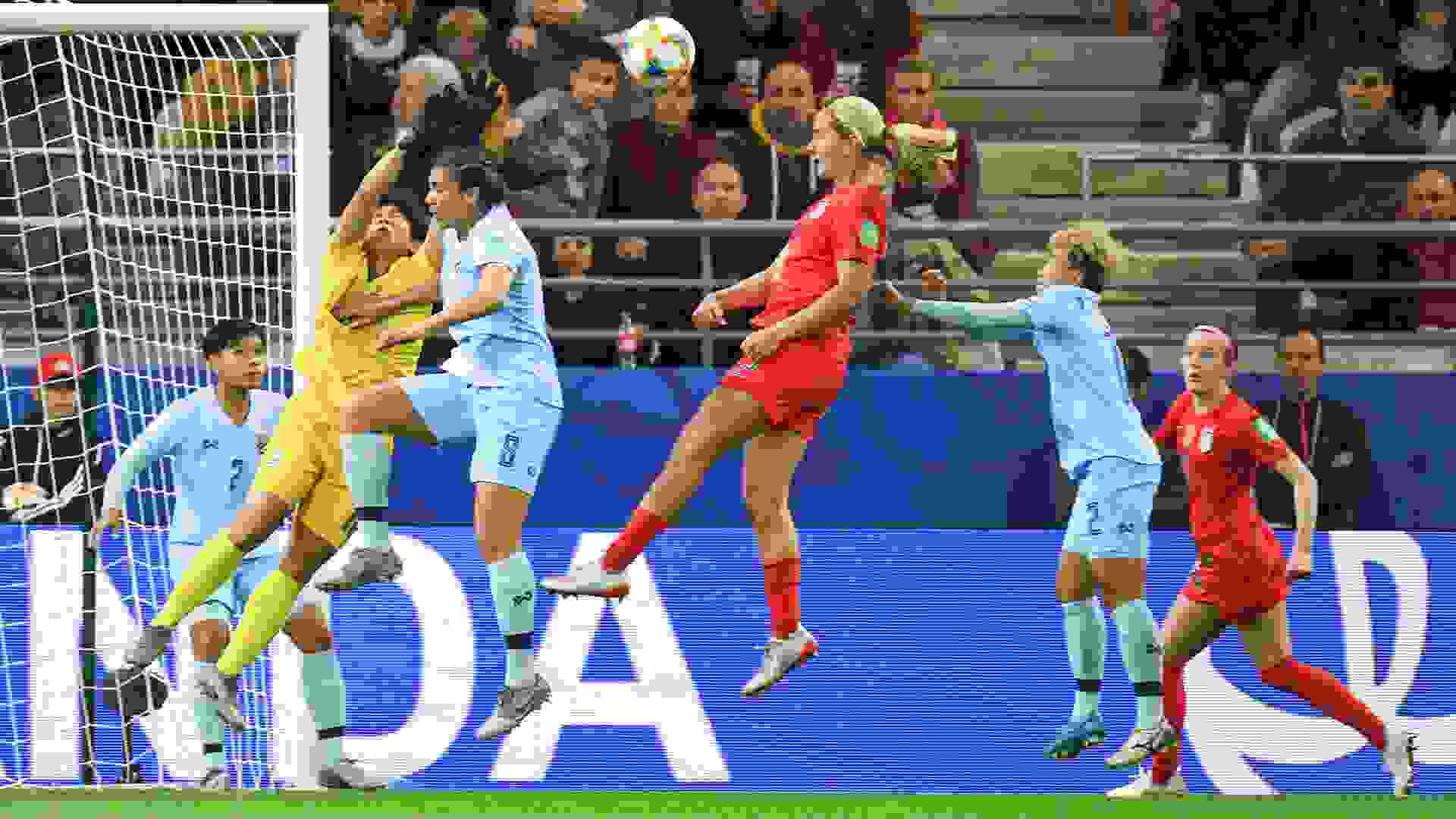 Different Salary Structures, FIFA Compensation Complicate Pay Equity
However, the question of pay equity is fairly complicated as the men and women's teams are compensated differently, making a clear comparison more challenging.
For starters, the women's team earns a base salary that guarantees players at least $100,000 a year in compensation where men rely solely on bonuses for their pay. Add to that a generous benefits package that men also don't receive, and there's a clear argument that the different pay structures aren't necessarily as unfair to women as they have been painted in some circles. In fact, according to the USSF, the women's team earned a total of $34.1 million in salaries and bonuses from 2010 to 2018, compared to just $26.4 million paid to the men's team. It also claimed that the women's team generated $101.3 million in revenue over 238 games from 2009 to 2019 compared to $185.7 million over 191 games for the men.
There's also the issue of FIFA prize money, which is slanted sharply toward the men's game. For the 2019 women's World Cup, there was $30 million in prize money distributed, compared to $400 million for the men's tournament. As such, some of the blame clearly resides with FIFA, rather than the USSF.
Pictured: United States midfielder Lindsey Horan in action during a group stage match in the 2019 FIFA women's World Cup in France.
Make Your Money Work Better for You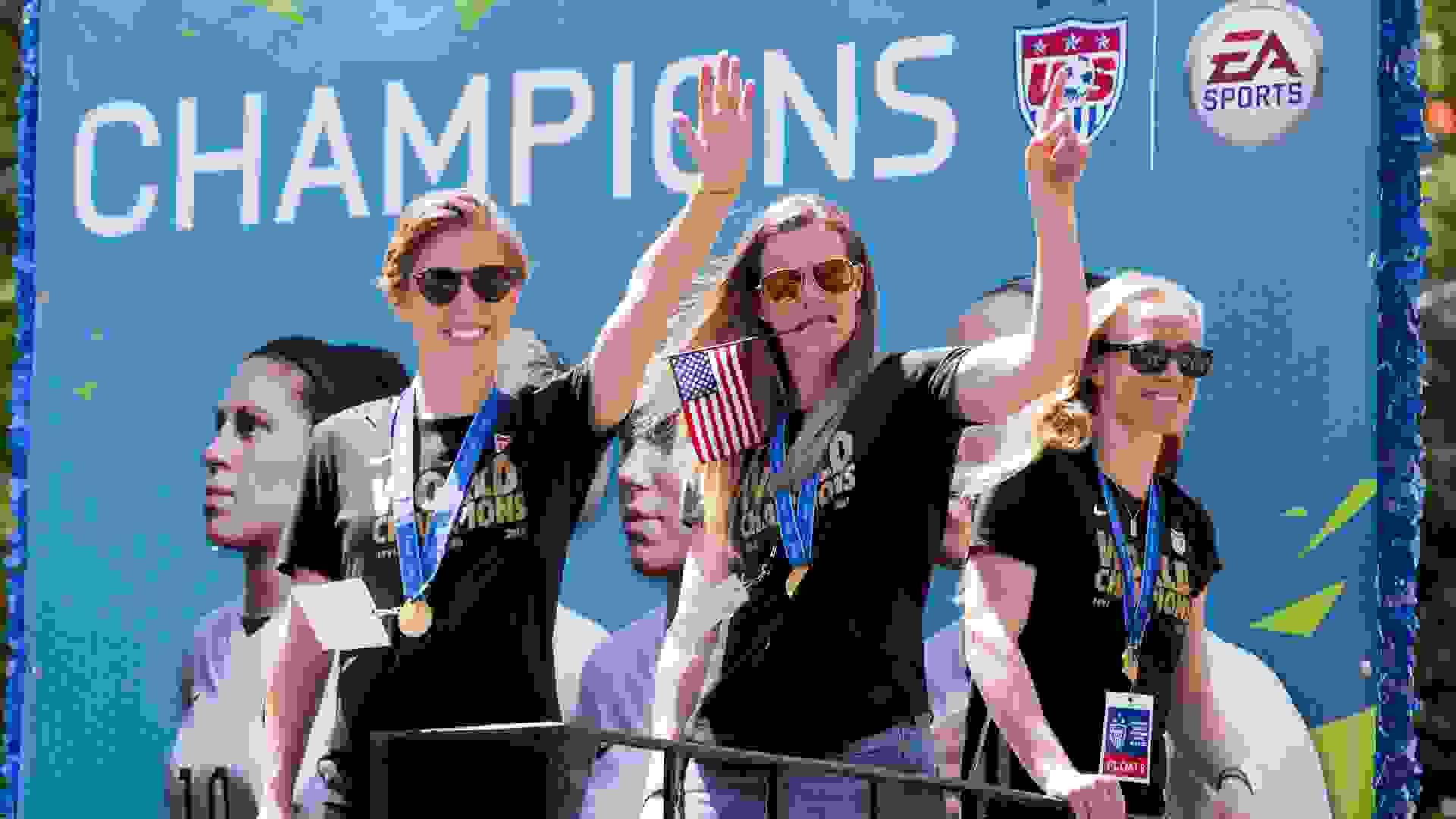 The 2015 USWNT World Cup Win Changed the Face of American Soccer
There are, however, some pretty clear arguments for why the USSF is still missing the point.
Firstly, looking at total revenue over the 10-year period hides the fact that the women's team has jumped past the men's team in recent years, particularly since its 2015 World Cup win. The team's victory tour registered $23 million in game revenue — or about $16 million more than the USSF had projected. The end result was a $6.6 million profit for 2015 compared to just $2 million for the men. And for the 2016 fiscal year? The wildly popular women's team helped swing what the USSF expected to be a loss of just under $500,000 to $17.7 million in profit.
All told, the business of soccer in the United States changed fundamentally after 2015. Women's games generated $50.8 million in revenue from 2016 to 2018 compared to $49.9 million for men's. That's in addition to the impressive television ratings. There were 22% more American television viewers for the 2019 women's World Cup final than the 2018 men's final.
Pictured: United States women's national soccer team players wave at the crowd during a parade celebrating the team's 2015 FIFA World Cup win.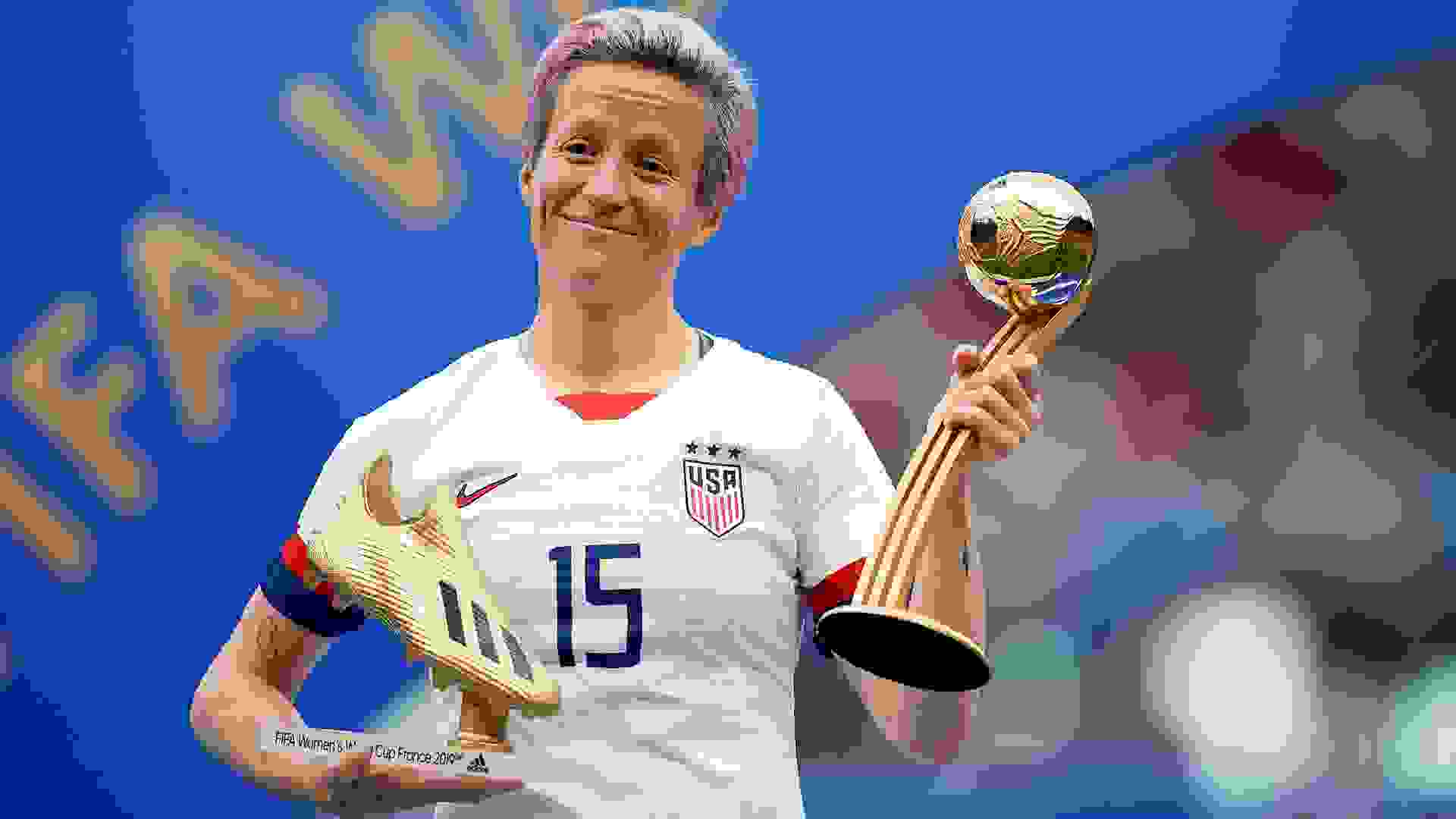 Massive Discrepancy in Team Success
And, of course, there's a certain level of entitlement in assuming that equal pay would be fair in the first place, given that the women's team is the best in the world and coming off consecutive World Cup titles in 2015 and 2019 to bring its total to four  — the team also won in 1991 and 1999 — as well as winning four gold medals over the span of five Olympic games (1996, 2004, 2008 and 2012). That's compared to a men's team that has yet to top its third-place finish at the World Cup in 1930 and failed to qualify for the tournament in 2018.
Given the enormous discrepancy in results, it should be clear that the women's team deserves to earn more, if anything, and that calling for "equal" pay is in and of itself a major concession.
Pictured: United States forward Megan Rapinoe celebrates after winning the 2019 FIFA women's World Cup final in France.
More From GOBankingRates
About the Author