Get Rich With These 5 Unconventional Ways To Make Passive Income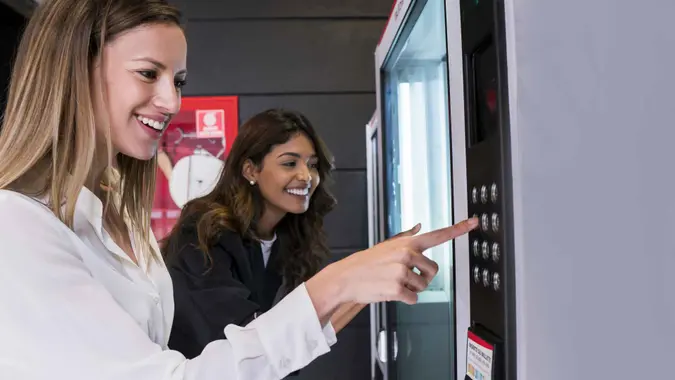 RicardoImagen / Getty Images
If you want to make some money with less effort, passive income is the way to go. While you'll need an initial investment, passive income — money not derived from active involvement such as a salary — comes in a variety of flavors. The most common passive incomes stem from side hustles or real estate investments, for example.
But with a little creativity and some time, there are other, more unusual ways to generate passive income streams.
Renting Your Vehicle
If you have a vehicle, you can use it to generate some cash by renting it out on several platforms. The Frugal Expat noted that companies including Turo, Getaround and HyreCar allow you to do so for a daily or weekly fee.
For example, HyreCar indicated on its website that owners can become "autopreneurs" by turning their car into a passive income stream.
"List your car within minutes. Set your own rates. Keep your cars safe with our protection plans," the website declared.
Rent Out Your Parking Space
Have a parking space but don't use it? Rent it out. Several sites enable parking spot owners to list their space, including Mobypark.
The site enables owners to choose the price and the duration they want to rent out their parking spot, or select the exact dates at which their parking is available, according to the website.
Make Your Money Work Better for You
Place Vending Machines
According to the Frugal Expat, one of the best ways to generate passive income is by placing vending machines, especially in high foot traffic areas.
While you'll have to splurge initially — vending machines typically cost between $3,000 to $7,000, according to The Frugal Expat — and while you'll also have to refill them, that will be the bulk of your work.
Rent Your House as a Movie Set
Another easy way to generate passive income is by renting your apartment or house as a movie set. Sites such as LocationsHub enable you to list your space. Monthly packages start at $4.95 and go up to $69.95.
"The daily rate for renting your property for filming is approximately the property's monthly mortgage. Location, production schedule, and size may also affect how much your property can earn," according to the company's website.
What's more, LocationsHub does not take a percentage of what you make. You get to keep 100% of the income.
Rent Out Useful Items, Such as Sports Gear or Tools
If you have skis, bikes, kayaks or trampolines — just to provide a few examples — you can rent them out on sites such as Spinlister, according to Ramsey Solutions.
And as The Frugal Expat suggested, you can also rent out household items such as power tools, camping gear and holiday decorations.
More From GOBankingRates
Make Your Money Work Better for You