10 Places Billionaires Go On Vacation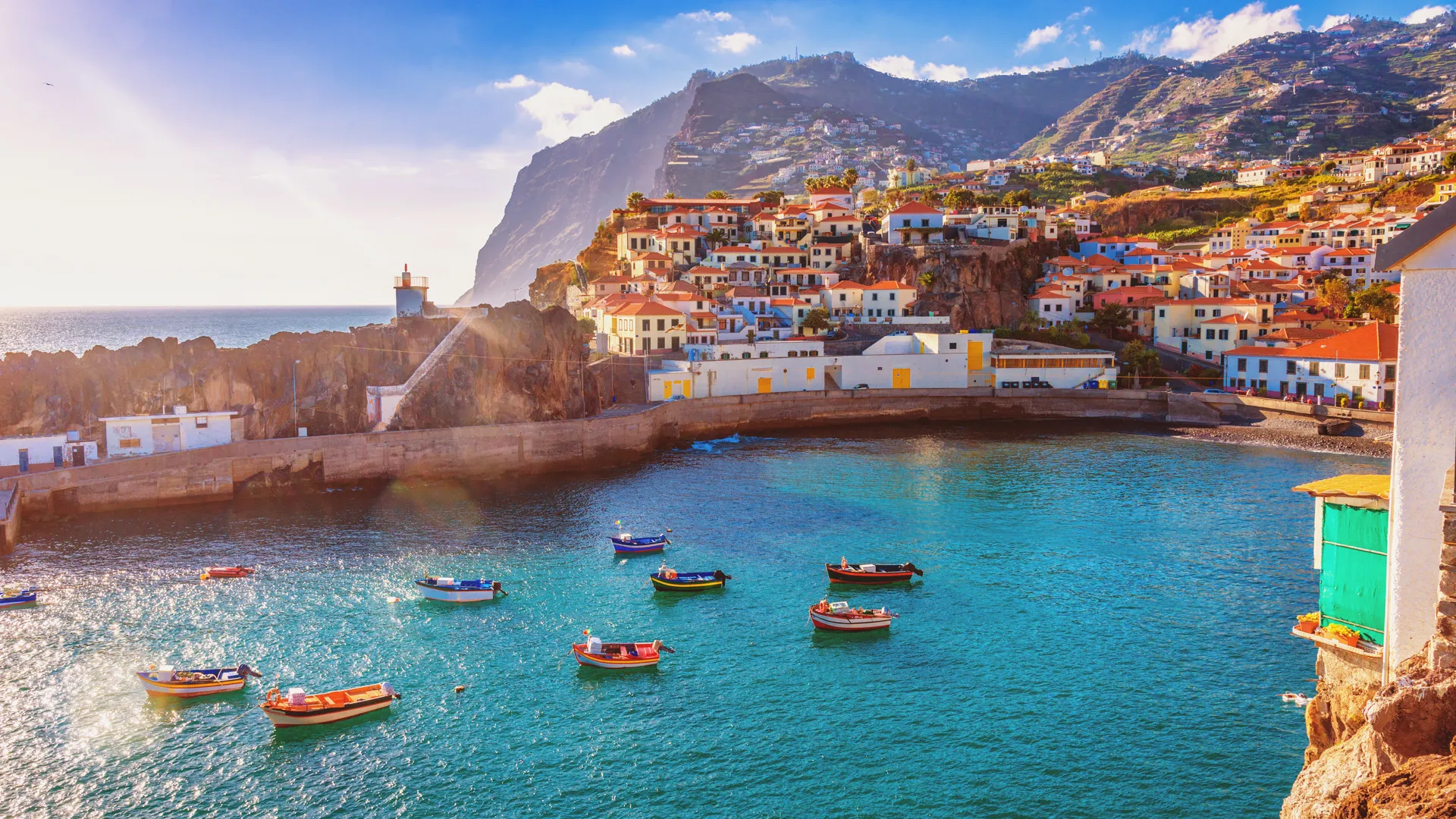 Billionaires lives are vastly different from the average person, including how they vacation. While the average American scrimps and saves to afford trips to such places as Hawaii and Florida, billionaires can spend hundreds of thousands of dollars in a week (and sometimes more) on stays in luxury hotels and resorts that the rest of us can only ever read about in glossy magazines.
COVID-19 has imposed a great number of restrictions on travel, especially internationally, for anyone of any economic strata, such as mandatory negative COVID-19 test results before flying, quarantines upon arrival or the inability to fly in at all. However, when restrictions ease, you can bet billionaires will be traveling back to some of their favorite locations. Here are 10 of the places that billionaires seek out when it's time to take a break.
Last updated: Dec. 30, 2020
The Maldives
It's easy to see why the Maldives, or "Maldive Islands" located in the Republic of Maldives, in the north-central Indian Ocean attract billionaires. With white sandy beaches, tropical weather, coral reefs full of colorful fish, it's as close to paradise as a person can get. For a cool $27,000 per night, billionaires can stay at a villa on one island, Coco Prive Kuda Hithi, with a private chef and full staff there to tend to your every need.
Jamaica
The third largest of the Caribbean Islands, Jamaica has long attracted billionaires to its "land of wood and water" with lush green mountains, crystal clear waters and beautiful beaches. Billionaires will find numerous luxury hotels here, including the Goldeneye, which James Bond creator Ian Fleming once called home — a series of private villas, cottages and beach huts, where a week's stay will cost around $5,000 and up.
Make Your Money Work Better for You
Egypt
This country of mythological renown, located mostly in the northern part of the African continent (its Sinai Desert is located in the Asian continent), has long drawn intrepid travelers and billionaires alike with its natural wonders such as the Great Pyramids, Sphinx and Nile. With it, the Grand Egyptian Museum set to reopen in 2021, wealthy travelers will be even more likely to hit this country. For tens of thousands of dollars, billionaires take cruises, such as Steam Ship Sudan, a popular attraction that cruises the Nile between Luxor and Aswan, allowing travelers to visit archaeological sites, temples and tombs or stay at a number of high-end luxury hotels.
Portugal
Portugal is a small country in the southwest corner of Europe, part of the Iberian Peninsula that includes the Azores and Madeira islands. This Mediterranean location has long drawn the wealthy and elite, in part due to its famous wines and impressive seafood. Billionaires can enjoy extreme luxury at such accommodations as the Bela Vista Hotel and Spa, an ocean-front hotel on Praia da Rocha beach where a night's stay can start around $5,000.
Aspen, Colorado
The Colorado town of Aspen has long lured the wealthy to its secluded mountains, both in winter for its upscale ski resorts and in summer for its gorgeous wilderness. In fact, Aspen's Red Mountain is nicknamed "Billionaire Mountain" because Amazon's founder and CEO, Jeff Bezos, and Walmart heiress Ann Walton Kroenke (among others) own mansions here that only billionaires can afford. Hedge fund billionaire John Paulson bought a $49 million home in Aspen.
Make Your Money Work Better for You
Davos, Switzerland
This hard-to-reach town in the Swiss Alps is known for its secluded accommodations, breathtaking panoramas of the surrounding mountains and its high-end clientele, consisting of billionaires, heads-of-state and other important people. Many of them meet each year (pre-COVID-19) for the World Economic Forum. In 2020, 119 billionaires flew in for the Forum and partook of all this spectacular Swiss town has to offer.
Easter Island, Chile
The South American country of Chile sits along the western seaboard and claims Easter Island, the Juan Fernández Archipelago and the volcanic islets of Sala y Gómez, San Félix and San Ambrosio in the South Pacific. It's easy to see what attracts wealthy travelers — Chile is rich in atmosphere and nature. With views of the Andes Mountains many with active volcanoes, beautiful coastline, lakes, desert and ice fields, there's no shortage of exploring to do. Here, a night in the exclusive Explore Rapa Nui luxury hotel on Easter Island will start at a minimum of $6,000 — on a discount.
Mykonos, Greece
According to Amir Benesh, CEO of LVH Global, a luxury home-rental service, billionaires who visit Mykonos can easily spend $1 million on a week-long trip to this tiny island in Greece (estimates are for one week, 14 guests, in July). Lodging can start at $280,000. Add to this another $120,000 on dining, more than $21,000 on shuttles and daily travel and upwards of $50,000 on nightclubbing and you're still at the tip of this expensive iceberg. With all the beauty that island living has to offer, it's no surprise this is one of the hottest locations for billionaires to part with their money.
Ibiza, Spain
The Spanish island of Ibiza, in the Mediterranean, has become a status symbol among billionaires, according to Insider magazine. Its perfect temperature, clear water and white sand beaches have attracted the likes of Oprah Winfrey, Kim Kardashian West, David Geffen, Saudi royals and Russian billionaires.
Make Your Money Work Better for You
Hvar Island, Croatia
Croatia, a central European/Mediterranean country, may not have been on most people's radars as a travel destinations, but billionaires have settled on it as a lesser traveled hot spot. They've been making their way to Hvar Island, an island town with historic charm and cobbled streets, as well as famous vineyards and lavender fields.
More From GOBankingRates
Photo Disclaimer: Please note photos are for representational purposes only.