Are You in the Top 10%? The Net Worth of the Richest Americans by Age May Surprise You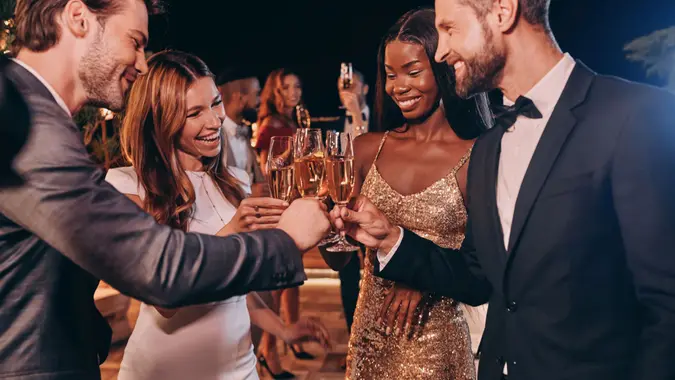 g-stockstudio / Getty Images/iStockphoto
In today's economic climate, understanding one's financial standing is pivotal. For many, it's about gauging where they stand in comparison to their peers or to the larger population. Knowing the benchmarks can provide clarity about one's financial journey and future aspirations.
Understanding Net Worth
Net worth is the difference between your assets (things you own) and your liabilities (things you owe). Assets encompass items like cash, savings, investments, real estate, and cars, while liabilities cover debts such as mortgages, credit card balances, and student loans.
Net Worth in America by Age
From 2022 data, here are the median and mean net worth figures for Americans categorized by age:
Under 35 years old: Median net worth: $14,000; Mean net worth: $76,340.
35-44 years old: Median net worth: $91,110; Mean net worth: $437,770.
45-54 years old: Median net worth: $168,800; Mean net worth: $833,790.
55-64 years old: Median net worth: $213,150; Mean net worth: $1,176,520.
65-74 years old: Median net worth: $266,070; Mean net worth: $1,215,920.
75 years or older: Median net worth: $254,900; Mean net worth: $958,450.
The mean values tend to be influenced by extremes, which is why they skew higher due to the presence of very high net worth individuals.
Global Perspective
By global standards:
Possessing more than $10,000 in wealth ranks you in the top half of worldwide adult wealth.
The average American, with a mean wealth of $579,051, is in the top 10% globally.
The median wealth, standing at $93,271, ranks within the top 85% internationally.
Top Wealth Percentiles in America by Age
Factoring in the value of a primary residence:
Those aged 35-39 need a net worth of $4,034,486 to be in the top 1%.
The 40-44 age bracket requires a net worth of $7,909,637 for the top 1%.
By age 50, an 8-figure net worth places you in the top 1%.
Make Your Money Work Better for You
Without counting the primary residence:
The 35-39 age group requires a net worth of $3,681,089 to be in the top 1%.
The 40-44 age category demands a net worth of $6,905,953 for the 1% echelon.
The Significance of Net Worth
A substantial net worth offers a safety net, ensuring individuals can handle emergencies, sustain their lifestyle, and navigate retirement without major financial woes. Furthermore, a high net worth can lead to passive income streams, such as dividends from investments or rental income.
Strategies to Amplify Net Worth
Compound Interest: Over time, even small annual contributions to an investment can burgeon thanks to compound interest.
Diversifying Income: Exploring new revenue streams or amplifying existing ones can significantly bolster your net worth.
With the benchmarks now laid out, you have a clearer picture of where you might stand in the financial spectrum. Whether you're already in the top echelons or aspire to climb higher, understanding these metrics can guide your financial decisions.
Editor's note: This article was produced via automated technology and then fine-tuned and verified for accuracy by a member of GOBankingRates' editorial team.
More From GOBankingRates
Make Your Money Work Better for You