Barbara Corcoran: 5 Things She Refuses To Waste Money On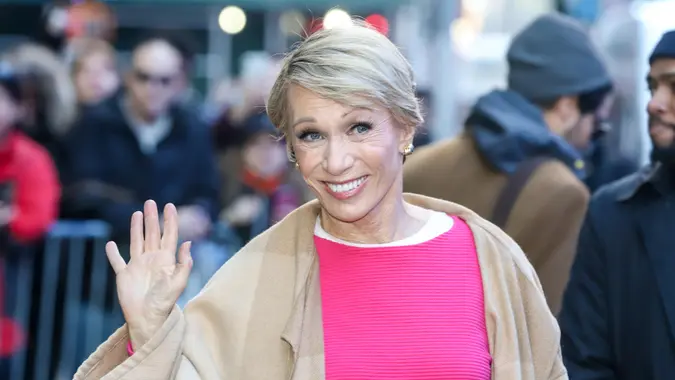 Vanessa Carvalho / Shutterstock.com
Barbara Corcoran, known for her role as a savvy investor on television's Shark Tank, has amassed considerable wealth through her entrepreneurial ventures. Despite her millionaire status, Corcoran practices frugality in several aspects of her life, avoiding unnecessary splurges. She shared some valuable tips on where she chooses not to spend her money.
1. Flying First Class
Despite the luxury and comfort associated with first-class travel, Corcoran opts not to splurge on business or first-class plane seats. "I never spend money on a business class or first-class plane seat," she said during an interview with Rachael Ray. Instead, she finds ways to make her coach experience feel like first class, demonstrating that comfort does not always have to come at a high price.
2. Designer Bags
Another area where Corcoran cuts costs is in her choice of handbags. Contrary to the expectations of her millionaire status, she refuses to spend thousands on designer bags. She prefers inexpensive, durable bags and isn't bothered by their lower price tag. Her practical approach extends to maintaining her bags for years, showing that functionality trumps luxury in her book.
3. Jewelry
On television, Corcoran is often seen wearing eye-catching necklaces. However, she reveals that her jewelry is not as expensive as it appears. Setting a personal limit of $30 per piece, she opts for affordable jewelry. This approach not only saves money but also reduces the emotional distress of losing expensive items.
Make Your Money Work Better for You
4. Bottled Water
Corcoran avoids buying bottled water, preferring New York's tap water instead. She views the purchase of bottled water as wasteful, both financially and environmentally. Her stance on avoiding bottled water is a testament to her commitment to practical spending and environmental consciousness.
5. Office Pens
In an interesting move, Corcoran stopped providing pens for her company's employees after realizing the significant annual cost ($12,000 a year). This decision, leading to a "bring your own pen" policy, highlights her keen eye for cutting unnecessary business expenses. It's an unconventional but effective cost-saving measure that underscores her practical approach to managing business finances.
The Bottom Line
Corcoran's frugal habits are a lesson in financial prudence. Despite her wealth, she chooses not to indulge in common luxury expenditures, instead valuing practicality and cost-effectiveness. Her approach shows that being mindful of spending is crucial, regardless of one's financial status. By sharing these habits, Corcoran provides valuable insights into managing personal and business finances effectively.
Editor's note: This article was produced via automated technology and then fine-tuned and verified for accuracy by a member of GOBankingRates' editorial team.
More From GOBankingRates