How Big Is Barbara Corcoran's Social Security Check?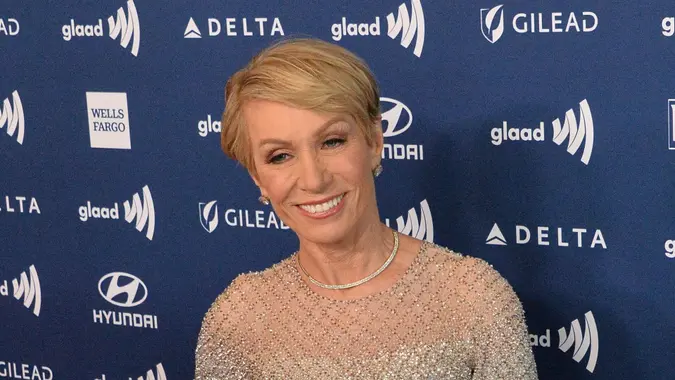 Jim Ruymen/UPI/Shutterstock / Jim Ruymen/UPI/Shutterstock
From perennial job hopper in her early 20s to real estate mogul, author, podcaster, "Shark Tank" investor and venture investor in her early 70s, Barbara Corcoran has become a household name for those familiar with finance.
But the "NYC Real Estate Queen" has overcome plenty of adversity throughout the years. In 2020, she lost close to $400,000 in a real estate email scam.
Taking risks and learning from failures are Corcoran's calling cards in business and have helped her build a vast fortune through real estate and media enterprises. We can get a good estimate of how wealthy Corcoran is though net worth consensus, but whether or not she collects Social Security on top of her huge annual earnings is uncertain.
How Big Is Barbara Corcoran's Social Security Check?
Unlike some government officials, like Senate members, officers, certain employees and candidates, the average American doesn't need to publicly disclose financial reports.
Additionally, your typical taxpayer has no obligation to divulge tax returns, as there's no mandatory public disclosure of tax filings required by law in the U.S. for most citizens.
Ultimately, the decision to collect Social Security benefits is a personal one and can vary widely among individuals, regardless of their financial status. For some wealthy people, other sources of income are so considerable that they forego drawing Social Security altogether.
Corcoran handily fits the bill of a wealthy person. As one of the most popular financial and motivational personalities in America, Corcoran is without a doubt a woman of means. Back in 2016, Variety estimated that the "Shark Tank" investors got paid about $50,000 an episode. That figure has almost surely increased over the past seven years, netting Corcoran and company millions per season.
Make Your Money Work Better for You
Aside from being an in-demand motivational speaker, columnist and financial commentator, she has acquired an impressive portfolio of personal property over the years, including a $3.5 million Park Avenue co-op apartment, a $10 million penthouse in New York City and a ~$1 million "double wide" mobile home in a Los Angeles trailer park.
However, building her fortune — an estimated $100 million, per Celebrity Net Worth — began in her early 20s when she quit her waitressing job to go work for Giffuni Brothers' real estate company in New York City. Soon after, she borrowed $1,000 from her then-boyfriend to start her own firm.
Over the span of 25 years, Corcoran turned that $1,000 loan into a $5 billion real estate empire and brand, eventually selling her company, The Corcoran Group, to NRT Inc. for $66 million in 2001.
Having turned 74 in March, Corcoran has been eligible to receive Social Security benefits for 12 years. If she followed the advice of many fellow financial experts, she would have waited until 2019, when she turned 70, to apply for and maximize her Social Security payments.
Considering her cavalier attitude toward money — she believes in spending money rather than saving it and, when she decided to part with her company in 2001, allegedly told her attorney to sell it for "Whatever you can get" — Corcoran might simply be comfortable with her degree of wealth, current job and earnings and doesn't feel the need for the additional Social Security income during her later years.
If she does indeed receive Social Security, Corcoran would almost certainly be receiving the maximum monthly benefit of $4,555 this year if she started claiming Social Security benefits at age 70.
Make Your Money Work Better for You
More From GOBankingRates