26 Huge Severance Packages Worth More Than Most Salaries

10 min Read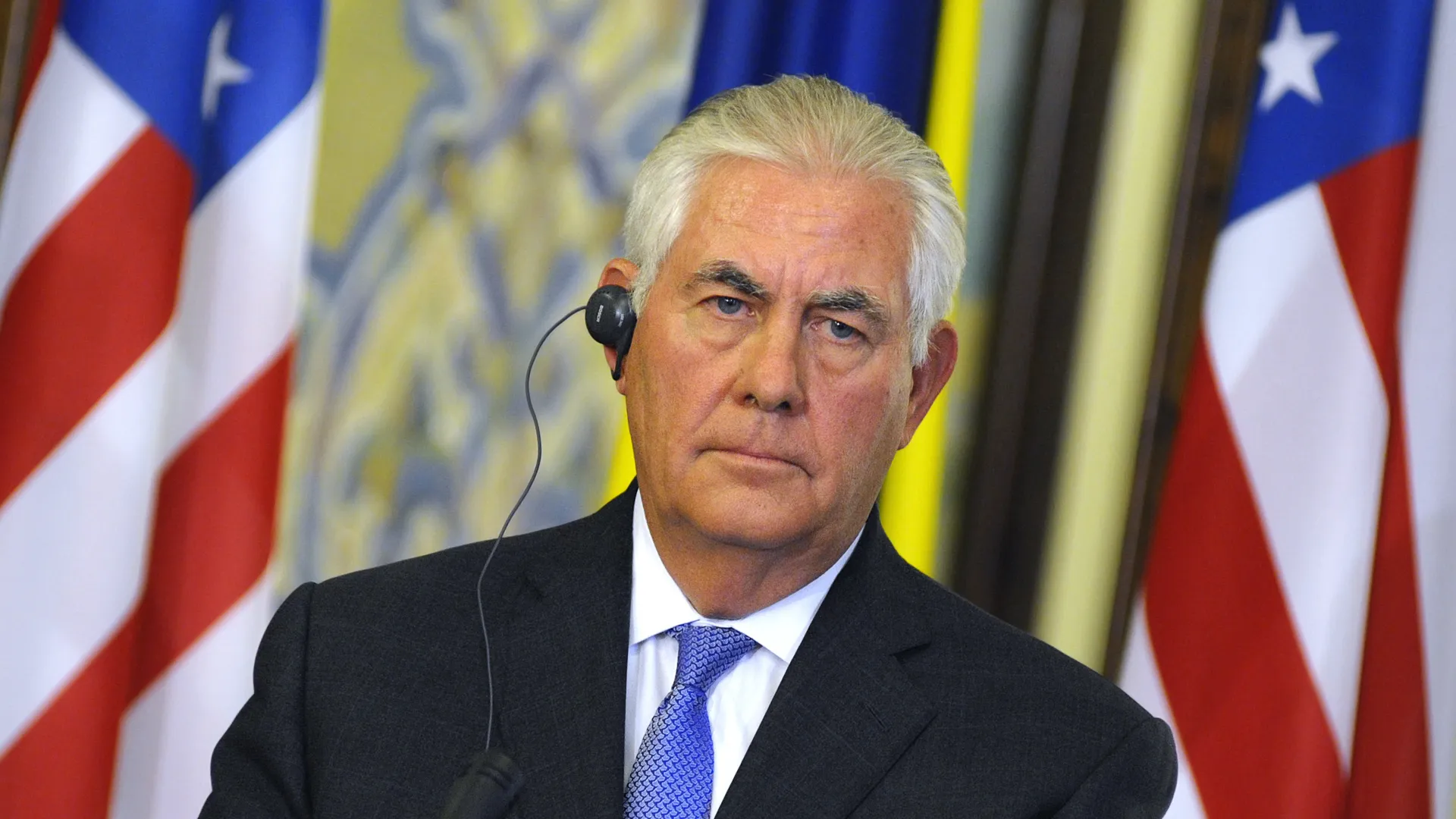 For most of us, losing a job is a serious source of financial stress. But for CEOs of major corporations and some celebrities, losing a gig can actually mean securing a payout worth millions.
These cushy termination packages have often been called "golden parachutes," as they send the former employee into the next stage of life, or next job, with lots of cash and valuable stock options and benefits.
Find out which VIPs and members of the top brass received the largest severance packages when they stepped down, retired or were famously fired.
Make Your Money Work Better for You
Billy Bush Severance Package: $9 Million
Billy Bush reached a reported $9 million exit settlement with NBC in October 2016 after a tape emerged of the "Today Show" host and Donald Trump speaking crudely about women during a 2005 taping of "Access Hollywood," the New York Daily News reported.
Bush was indefinitely suspended from "Today" after the tape went viral. The scandal blew up just months after Bush had signed a multi-year contract with the morning show worth a reported $3 million to $3.5 million annually.
Carol Bartz Severance Package: $10.4 Million
Carol Bartz received a severance package worth at least $10.4 million when she was fired as the CEO of Yahoo in September 2011, CNN reported. The package consisted of a $3 million lump sum, plus a bonus and payouts from stock grants. Bartz was ousted due to shareholder dissatisfaction with the brand's stock performance during her time in the top spot.
Women Warriors: Most Powerful Female CEOs and Their Net Worths
Bill O'Reilly Severance Package: $25 Million
Bill O'Reilly was forced to leave Fox News in April 2017 amid allegations that he had sexually harassed staffers and guests on "The O'Reilly Factor." Sources told NBC News that he would be receiving $25 million from the network following his exit. The sources said that O'Reilly had signed a four-year contract with Fox News the previous month that guaranteed he would make $25 million annually, though the contract did state that O'Reilly could be fired if controversy involving him was harming the network.
Peter Kraus Severance Package: $25 Million
Peter Kraus was hired as head of growth-and-acquisitions strategy at Merrill Lynch in September 2008, but just three months later Bank of America acquired the company. Kraus chose to leave and take the severance he had earned during his short stint, which the Wall Street Journal estimated could be as much as $25 million.
Financial Faux Pas: The Biggest Money Scandals of the Last 100 Years
Make Your Money Work Better for You
Leo Apotheker Severance Package: $25.4 Million
Hewlett-Packard's board fired CEO Leo Apotheker after just 11 months in the position in September 2011. The board cited the need for a change in leadership after the company failed to meet financial expectations.
Apotheker's severance package included $7.2 million in cash, plus $18.2 million in stock, CNN reported. A termination package like Apotheker's would definitely make it easy to survive a layoff.
Kirill Tatarinov Severance Package: $32 Million
Citrix Systems' former CEO Kirill Tatarinov stepped down from his role in July 2017 as part of a "mutual separation decision" with the company's board, the Sun Sentinel reported. According to the newspaper, the software company gave Tatarinov a severance package worth an estimated $32 million following his departure.
Don't Miss: 5 Severance Pay Negotiation Tips for When You're Fired
Jeff Smisek Severance Package: $36.8 Million
Jeff Smisek stepped down from his role as chairman, CEO and president of United Airlines in September 2015, following a federal investigation into whether the airline gave preferential treatment to the former chairman of the Port Authority of New York and New Jersey, which operates the New York-area airports. Even though Smisek left on his own accord, he did not leave empty-handed: The ex-CEO received a severance package worth $36.8 million, the Chicago Tribune reported.
The United Airlines/Port Authority incident is just one of many scandals that have rocked United Airlines over the years.
Mark Hurd Severance Package: $40 Million
Mark Hurd resigned as CEO of Hewlett-Packard after the company found that he had submitted inaccurate expense reports that concealed his personal relationship with Jodie Fisher, an HP marketing consultant who filed a sexual harassment claim against him. The company did not find him guilty of violating its sexual harassment policies, and he was able to leave HP with a severance package worth approximately $40 million, CNBC reported.
Bad Business: Most Expensive Scandals of the Year
Make Your Money Work Better for You
Roger Ailes Severance Package: $40 Million
Roger Ailes, the former CEO and chairman of Fox News, stepped down in July 2016 following a lawsuit filed by former host of "Fox & Friends" Gretchen Carlson, who sued Ailes for sexual harassment. USA Today reported that Ailes received a $40 million severance package, which was roughly what his contract was worth. The contract was intended to last through 2018.
Ailes is one of many prominent men in the entertainment industry to lose his job due to sexual harassment complaints — and many of them did not receive as generous a severance package. For example, Harvey Weinstein was fired from the Weinstein Company in October 2017, and according to The Week, he did not receive any severance pay.
Bill Johnson Severance Package: $44 Million
When Duke Energy and Progress Energy merged in July 2012, Bill Johnson — who was CEO of Progress — was expected to stay on in his role. One day after the deal closed, however, Johnson resigned.
Although members of the Progress board called Johnson's unexpected move "corporate deceit," he still walked away with $44 million, the Los Angeles Times reported. The payout included $10.3 million in severance, plus a bonus and other benefits.
Martin Sullivan Severance Package: $47 Million
American International Group Inc.'s ex-CEO Martin Sullivan resigned in June 2008 following two consecutive quarters of record losses stemming from risky subprime mortgage investments. Because Sullivan's resignation was considered to be for "good reason," he qualified for a severance package worth a reported $47 million, according to Reuters.
The package included a $15 million severance, a bonus of $4 million and outstanding equity and long-term cash awards valued at about $28 million.
Gary Forsee Severance Package: $54 Million
Former Sprint/Nextel CEO Gary Forsee resigned from his role in October 2007 due to growing pressure from board members and investors who were unhappy with the company's performance following the merger of Sprint and Nextel in 2005.
Sprint stocks had dropped 21 percent since the deal, and the phone company continued to lose customers to its competitors. The Washington Post estimated that between the cash severance and an accelerated vesting of Forsee's stock options, he could have received more than $54 million upon his exit.
Make Your Money Work Better for You
Sanjay Jha Severance Package: $65.7 Million
Sanjay Jha stepped down as CEO of Motorola after completing the company's merger with Google in May 2012. When he resigned, Jha received a severance package worth $65.7 million, including $52.4 million in long-term equity incentives, Forbes reported.
Rob Marcus Severance Package: $92 Million
Rob Marcus led Time Warner Cable through its merger with Charter before leaving his CEO job behind in May 2016. Marcus was paid handsomely for his short tenure with the company, receiving a severance package worth $92 million, Fortune reported.
A Time Warner Cable spokesperson defended the large severance package, telling Fortune in a statement: "Since TWC's spinoff in 2009, Mr. Marcus has helped create more than $50 billion in shareholder value and TWC's stock price has increased nearly 800 percent, significantly outperforming the S&P. His severance package largely consists of equity awards earned over the last several years, reflecting the increase in stock price benefitting all shareholders."
Edward Whitacre Severance Package: $158.5 Million
Edward Whitacre retired as CEO of AT&T in 2007 after 43 years with the company, and was handsomely rewarded for his long career. The Wall Street Journal reported that his retirement package was worth at least $158.5 million. It included $24,000 yearly for automobile benefits, $6,500 annually for home security, access to AT&T's corporate jet for 10 hours a month and $25,000 for his country club fees.
Rex Tillerson Severance Package: $180 Million
When Rex Tillerson was nominated for the secretary of state position in January 2017, he had to sever all ties with Exxon to comply with conflict-of-interest requirements. The former chairman and CEO of the company agreed to a severance package that included $4.1 million in cash bonuses and stocks. Forbes estimated that the package was worth $180 million.
Tillerson still holds his secretary of state position, but many of Trump's picks for White House staff have since been fired.
Make Your Money Work Better for You
Thomas Ryan Severance Package: $185 Million
In 2011, Thomas Ryan stepped down as CEO of CVS and received a severance package worth $185 million, Forbes reported. At the time, his annual base salary was $1,475,000, according to Huffington Post. He had served as CEO since 1998.
Fred Hassan Severance Package: $189 Million
Pharma CEO Fred Hassan left Merck after it merged with his former company, Schering-Plough, in 2009. His severance was worth $189 million, including a $98 million pension package, Forbes reported.
Louis Gerstner Severance Package: $189 Million
Louis Gerstner retired from IBM in 2003, and was credited with saving the company. When he stepped down, Gerstner received a package worth $189 million, Forbes reported.
Hank McKinnell Severance Package: $200 Million
Hank McKinnell was fired as CEO of Pfizer in July 2005 and stripped of his chairmanship in December 2006. McKinnell lost his top spot as Pfizer stocks continued to drop under his watch. Despite the company's losses, McKinnell received a severance package worth $200 million, including an $82 million pension, CNBC reported.
Robert Nardelli Severance Package: $210 Million
Robert Nardelli resigned as CEO of Home Depot in January 2007, and Home Depot said Nardelli and the company board had "mutually agreed on the decision," according to CNN.
Nardelli had been criticized for taking a large compensation package for himself despite Home Depot's weak stock performance, as well as for his management style. Still, Nardelli walked away with a generous severance package worth $210 million.
The Good, the Bad and the Ugly: 25 CEOs That Have Saved or Sunk Major Corporations
John Kanas Severance Package: $214 Million
John Kanas is credited with building North Fork Bank into a regional giant before selling it to Capital One for $14.6 billion, according to Newsday. After the sale of North Fork in 2006, Kanas stepped down as CEO and received both a severance package and retirement package. In total, he received packages worth $214 million, Forbes reported.
Make Your Money Work Better for You
Marissa Mayer Severance Package: $260 Million
After Verizon took over Yahoo! in June 2017, Marissa Mayer gave up her CEO spot — and walked away with lots of money, thanks to her shares in the company. CNN reported that Mayer received $23 million in severance pay and more than $236 million worth of stock.
William McGuire Severance Package: $286 Million
William McGuire received a very lucrative retirement package when he stepped down from his CEO position at UnitedHealth in 2006. Forbes reported that the healthcare executive received a package worth $286 million after his 15 years in the position.
Lee Raymond Severance Package: $400 Million
Rex Tillerson's $180 million severance package from Exxon looks like chump change compared to the package received by Lee Raymond, who stepped down as chairman of the gas company in 2006. According to ABC News, Raymond received a retirement package worth $400 million that included a pension, stock options, a $1 million consulting deal, two years of home security, personal security, a car and driver and use of a corporate jet for professional purposes.
Jack Welch Severance Package: $417 Million
When Jack Welch retired as CEO of General Electric in 2001, he collected a severance package worth an estimated $417 million, Fortune reported. General Electric has claimed that it does not provide over-the-top severance packages to its executives, but Welch's 2002 divorce filings revealed that he was still receiving a salary and other perks worth more than $400 million from the company.
About the Author