I'm a Financial Planning Expert: Don't Make These 4 Impulse Purchases If You Want To Be Rich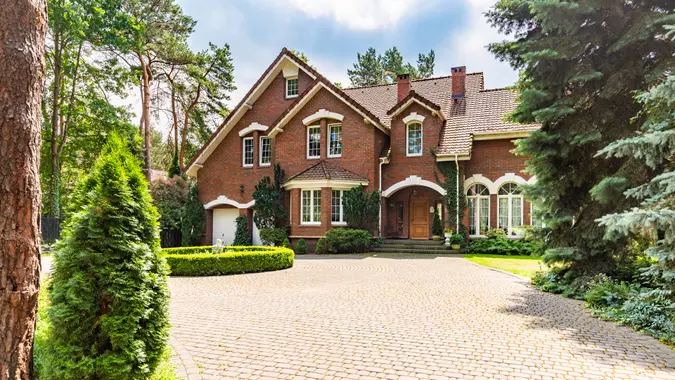 KatarzynaBialasiewicz / Getty Images/iStockphoto
What comes to mind when you think about an impulse purchase? You might imagine small scale expenses, like adding a baked good to your morning coffee order. Or you might go big and think about heading on a massive shopping spree or buying a new car and driving it off the lot.
The more elaborate and lavish the impulse purchase is, the more likely you'll feel its impact on your bank account. Impulse purchases can sink you into debt and keep you from building long-term wealth. GOBankingRates spoke to two financial planning experts about the top impulse buys that don't benefit your overall financial health.
If you want to be rich, don't make these four impulse purchases. 
Luxury Car
Buying an expensive car might be fun to brag about today, but what happens tomorrow and over the coming months as you consider the true cost of luxury car ownership?
Everything quickly adds up. Khwan Hathai, CFP and founder at Epiphany Financial Therapy, said the down payment and ensuing monthly payments can place significant strain on your personal finances, even with the help of financing options. Luxury cars also usually require higher costs for insurance, maintenance and fuel, which can weigh heavily on your financial health. 
Ultimately, Hathai said due to the depreciating nature of cars, money tied up in a luxury car can hamper wealth accumulation rather than accruing value. Per Hathai's recommendation, the better approach is to invest in appreciating assets or income-generating investments that yield significant returns over time and contribute to wealth accumulation and financial security. 
Make Your Money Work Better for You
New Electronics
Do you really need the latest model of a smartphone when your existing one works perfectly fine? Camille Gaines, AFC and founder at Retire Certain, said new electronics are a common impulse purchase and one that keeps people from being rich. 
This problem is compounded when you go into debt for the purchase. If you find yourself buying new electronics and charging them on a credit card to pay for it, Gaines said your monthly earned income goes toward paying high-interest debt instead of investing in assets that can build wealth in the long run.
Big House
Buying a house gives you the opportunity to break into the housing market and start building equity. The impulsive move, however, is making the decision to buy a big house.
There are a few reasons why buying a big house is a poor impulse purchase. Aside from the potential for short- and long-term costs making it difficult to save or invest for the future, it can inadvertently lead to a lack of diversification in your investment portfolio. Hathai said this is because a significant portion of your wealth is tied up in a single asset, which can expose you to increased financial risk.
Per Hathai's recommendation, it's better to diversify one's investments. This helps mitigate risk and improves potential returns.
Furniture
Going back to the example of impulsively buying a big house, what do you think happens next after someone buys a new home? Chances are good they will want to buy furniture for the space, and plenty of room means plenty of opportunities to buy more of everything.
Make Your Money Work Better for You
Buying a large house, Hathai said, can subtly encourage further unnecessary impulse purchases like furniture or décor. This can lead to escalating the cycle of high-cost consumption and ultimately prevent effective wealth accumulation.
More From GOBankingRates