Jaspreet Singh Says This Is the Real Reason Poverty Is Generational in the US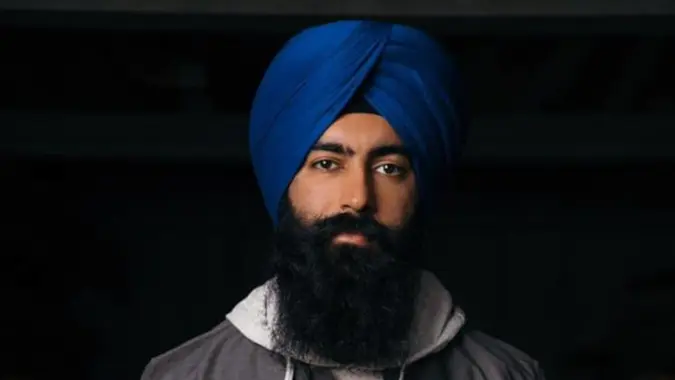 Jaspreet Singh / Jaspreet Singh
While financial factors can limit access to quality education, employment opportunities and economic mobility, generational poverty continues mostly because of internal psychological factors — at least according to finance guru Jaspreet Singh.
Social and economic deprivation during childhood and adolescence can produce feelings of hopelessness, scarcity and stress. These emotions can have a lasting effect on individuals, making it difficult for children who grow up in low-income families to escape poverty when they become adults.
For entrepreneur — and founder of Briefs Media and the Minority Mindset brand — Jaspreet Singh, generational poverty stems from a passing down of not only financial and emotional factors, but from impoverished families treating money as a taboo subject.
"The number one reason why poverty becomes generational isn't because there's no opportunity in America," said Singh in a video posted on his Minority Mindset YouTube channel. "The real reason that poverty is generational in America is because a broke mindset gets passed down generation after generation after generation."
"When you don't have any environment that can show you the light, that can show you your ability to jump, that can show you that you can achieve success because the school system sucks or because everything around you sucks, you get sucked in and your get sucked into this toxic mindset."
According to the North Carolina Community Action Association (NCCAA), families stuck in the cycle of poverty often continue to be until an external influence can help them escape. 
Make Your Money Work Better for You
"The people trapped in poverty struggle to think of the future because they are so focused on surviving for the next few days or weeks," the NCCAA article stated. "In this mindset, neither adult nor child are thinking about college, careers or higher achievements. Even if they are, they often feel that these dreams are unattainable to them, and their lot in life is to just try to survive."
So, how do you break this toxic mindset? You break the taboo. You talk about it.
"When you don't know that your can become successful, you're never going to want to strive for something bigger," said Singh.
As Singh suggested, educating your children and offering an alternative future is the way out. Instilling in your children the notion that they can achieve their financial goals and dreams is vital, alongside proper financial education from an early age.
More From GOBankingRates