The Rockefellers Are Still One of the Richest Families of All Time — 5 Ways They Created Generational Wealth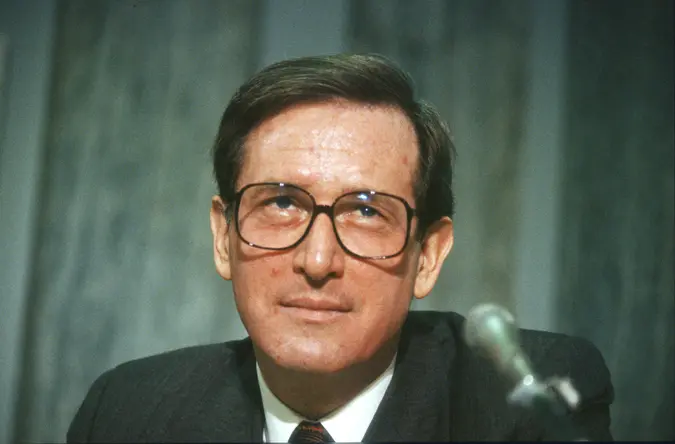 Shutterstock / Shutterstock
The Rockefeller name is synonymous with immense wealth and the epitome of the American Dream realized. The family's fortune, established by John D. Rockefeller Sr., the founder of the Standard Oil Company in the late 19th century, has endured for generations, making the Rockefellers one of the wealthiest families in history. Valued at $8.4 billion, among 70 heirs, the fact that the Rockefellers have continued to keep the wealth in the family for decades is proof of their knowledge in generational wealth building. Here are five ways the Rockefellers built and sustained their generational wealth.
Diversified Investments
The Rockefellers recognized the importance of diversification in wealth preservation. While the initial fortune was built on oil, the family expanded their investments into various sectors over the years. They have stakes in real estate, industry, and even venture capital, ensuring a consistent growth and safeguarding of their wealth against market volatility.
Rockefeller Center alone was purchased out by Jerry Sperry for a whopping $1.8 billion. With Exxon mobiles and Chevron stations still being built today, the family has consumed and purchased companies overtime such as General Mills, Kellogg, Nestle, Bristol-Myers Squibb, and Procter and Gamble to name only a few.
Though most of us don't have billions laying around to purchase a company like Nestle, it is great advice to diversify ones money into company's, through our own research, to bank on being successes.
Make Your Money Work Better for You
Philanthropy and Reputation Management
Philanthropy has been a significant aspect of the Rockefeller family's legacy. The establishment of numerous charitable foundations has not only contributed positively to global society but also helped in maintaining and enhancing the family's reputation. Their philanthropic efforts have facilitated network building and influence expansion, inadvertently aiding in wealth preservation and growth.
Strategic Financial Management
Financial acumen and strategic financial planning have been pillars in the Rockefeller wealth management strategy. The family has consistently employed top financial advisors to oversee their investments, ensuring that they are positioned for growth and are shielded from unnecessary risks. This prudent financial management has been pivotal in maintaining and growing the family's substantial fortune.
Family Governance and Education
The Rockefellers place significant emphasis on family governance and education. They ensure that each generation is well-educated, not just in terms of formal education but also in terms of financial literacy and wealth management. This approach has allowed successive generations to manage and augment the family fortune effectively.
From John D. Rockefeller III attendance at Princeton University, later working in foreign policy and philanthropy, to Nelson Rockefeller attending Dartmouth University and later becoming the 41st Vice President of the United States. These are only two examples of the Rockefellers proving that with great wealth comes great responsibility. Generational wealth is not built from one man, but instead making your own name for yourself.
Make Your Money Work Better for You
Innovation and Adaptability
An integral aspect of the Rockefeller's wealth creation strategy has been their capacity for innovation and adaptability. They have consistently adapted to changing economic landscapes, adopting new technologies and strategies to enhance and protect their wealth. This proactiveness has allowed them to remain financially dominant over the decades.
The Rockefeller family's ability to amass and sustain generational wealth stems from diversified investments, philanthropic activities, strategic financial management, emphasis on family governance and education, and a continual commitment to innovation and adaptability. Their approach offers valuable lessons for wealth creation and preservation in today's dynamic financial environment.
Editor's note: This article was produced via automated technology and then fine-tuned and verified for accuracy by a member of GOBankingRates' editorial team.
More From GOBankingRates