20 Places That Have Gone Bankrupt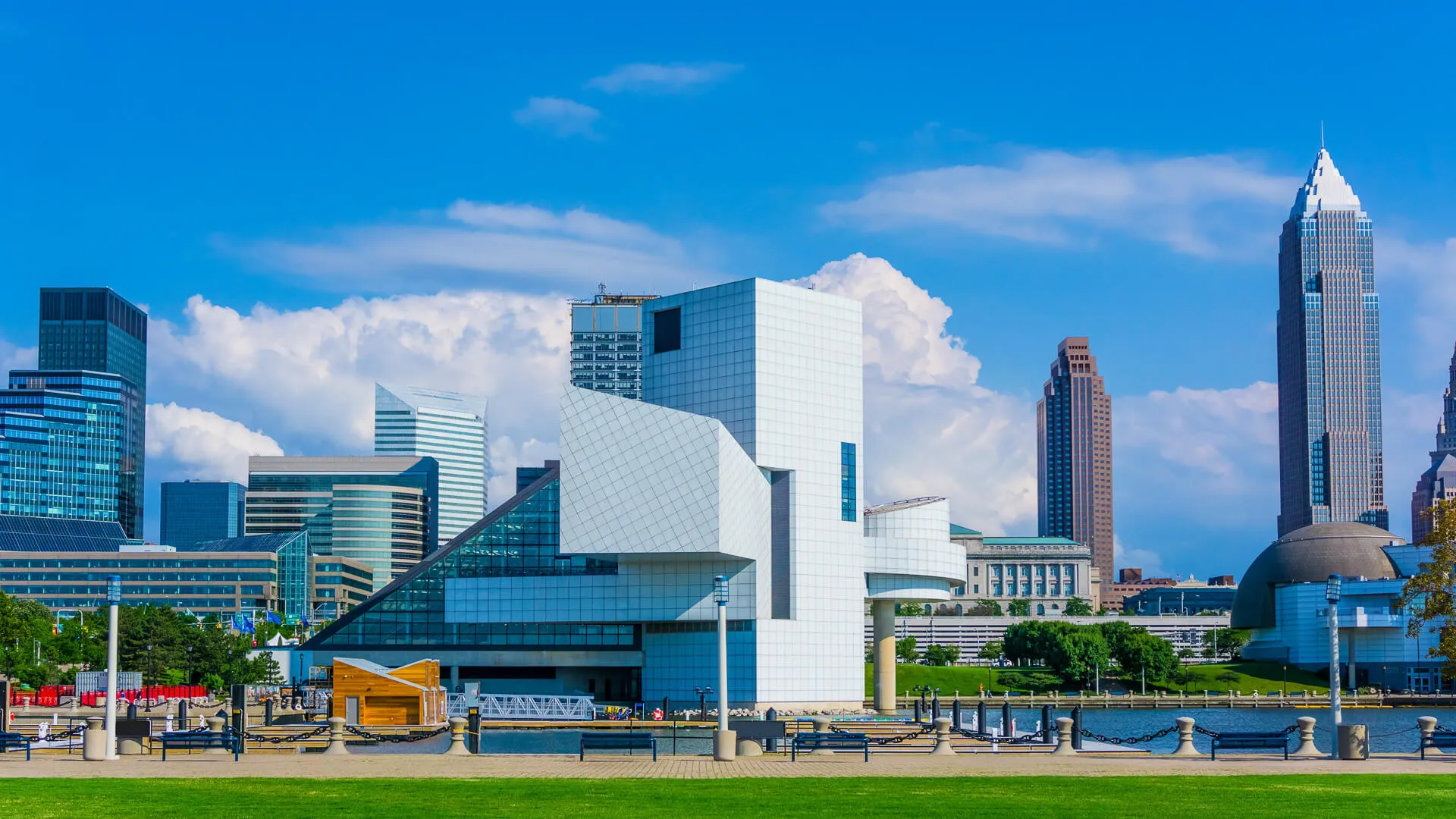 It's rare for cities and municipalities to default on loans, and even rarer for them to declare bankruptcy. Since the Great Recession, however, bankruptcy or talks of it have become more commonplace in U.S. cities. Click through to find out which U.S. cities squandered away money and which ones had full-on financial meltdowns.
Last updated: April 26, 2019
Atlantic City, N.J.
Atlantic City has never outright declared bankruptcy. The East Coast gambling haven, however, has had more than its fair share of financial troubles — not to mention it was hit by one of the costliest hurricanes in history in 2012.
Recently, pressure has ratcheted up on the city to turn its financial situation around. After years of unsuccessful revitalization, Atlantic City put forward a five-year plan to get its finances on track. The New Jersey state government, however, rejected the plan and in November 2016, the New Jersey Local Finance Board voted to take control of the city's day-to-day government functions, according to the New York Daily News.
According to Bloomberg, one of the main reasons for Atlantic City's recent money problems is the fact that one-third of its casinos closed down in 2014. As casinos shut down, the city's tax base has diminished because the value of a taxable property has dropped. Atlantic City owes millions in bond payments, but the state of New Jersey has not let the city default or go bankrupt since the Great Depression.
Check Out: The 5  Highest- and Lowest- Paying Jobs in Government
Make Your Money Work Better for You
Cleveland
Cleveland had it rough during the Great Recession, but its closest call with bankruptcy happened many years ago.
According to U.S. News, the city's first brush with the financial brink occurred in 1978, when Cleveland owed a total of about $15.5 million to several banks. When no agreement could be reached with the banks by Dec. 15, 1978, Cleveland defaulted on its loans, destroying the city's credit rating.
Cleveland's default ended almost two years later — not by paying off the loans, but by extending them. Although the city recovered from that low point in 1978, Cleveland at the time had become the first major American city to default on its debts since the Great Depression.
To this day, the city can be a tough place to make money and is ranked one of the worst cities to own investment property.
Providence, R.I.
Big public-employee budgets are a common theme among bankrupt or financially struggling cities. In the case of Providence, its public safety budget and employment and retirement benefits payouts have created a deficit that could grow to $37 million in the next decade, according to WPRI, a Rhode Island news station.
The city enlisted the aid of Public Financial Management Inc. to evaluate the city's finances. The PFM report revealed that employee and retiree benefits have been rising, increasing the pressure on Providence's budget. On top of that, the Rhode Island state government has seriously slashed financial aid to the capital, with Providence receiving nearly $30 million less in 2016 than it did in the 2007 fiscal year.
Make Your Money Work Better for You
Oakland, Calif.
The Great Recession was hard on almost every city in the U.S. Oakland didn't declare bankruptcy, but in 2009, the city faced a $100 million budget deficit. At that time, the Oakland City Council began discussing bankruptcy, according to SFGate.
A huge public service payroll helped drain Oakland's finances. It included $212 million for police, $103 million for fire protection service and $41 million in debt service payments. After those expenses, Oakland was left with roughly $60 million to cover all other costs.
Oakland has continued to struggle amid the nation's recovery from recession. Between 2008 and 2013, Oakland eliminated 720 jobs, equal to 16 percent of the city's labor force, according to USA Today. Add on that Oakland already has a high cost of living and low wages, and the city is among the worst places to save money in the U.S.
Meanwhile, Oakland schools are now facing a major financial shortfall due to overspending, which has upset many because the Oakland Unified School District had already received a large state bailout in 2003 to cover a $37 million deficit.
Richmond, Calif.
Growing pension payments, pension-related debt and the cost of healthcare for retirees are major problems contributing to Richmond's financial distress. But, perhaps the most visible problem in Richmond is the weight of public employee salaries. The city's 938 employees earn an average salary of $92,000, the fifth-highest in California as of 2015, according to the state controller.
Despite a slew of planned cutbacks, Richmond is still in dire financial straits, with some officials believing the city won't be able to escape filing for bankruptcy. The city's financial consultants estimated that the municipality needs at least $15 million more in new revenue by 2021, which will probably come from additional budget cuts and sell property owned by the city.
Make Your Money Work Better for You
Desert Hot Springs, Calif.
Several cities in California have been forced to declare bankruptcy over the years. Desert Hot Springs filed for bankruptcy protection on Dec. 21, 2001, in order to adjust its estimated $8 million debt, according to the Los Angeles Times.
The city's $8 million debt came about due to legal action back in 1990. Desert Hot Springs lost a lawsuit filed by development company Silver Sage Partners Ltd. when the Desert Hot Springs City Council rejected the developer's plans to build a mobile home park. Silver Sage took the city to court — alleging discrimination against low-income families — and was awarded $3 million, and then an additional $3 million in interest and legal fees in 2001.
In 2001, then-Mayor Matt Weyuker argued that bankruptcy was the best way to protect the city and its residents. The city exited bankruptcy in 2004, but Desert Hot Springs has been unable to fully recover from the 2001 court ruling and bankruptcy. The debt burden continued up until 2013 and 2014 when the city again faced a fiscal emergency.
Currently, Desert Hot Springs has been more stable financially, with the city projecting revenue to increase modestly from $15.06 million in 2017 to $15.2 million in 2018.
Mammoth Lakes, Calif.
A small California resort town, Mammoth Lakes filed for bankruptcy in 2012, but the origins of its woes dated back to 1997.
The city had brokered a deal with developer Terrance Ballas to build residential and commercial structures near the airport. Ballas transferred the residential development rights to another company, Mammoth Lakes Land Acquisition, which sued the city in 2006 for breach of contract because of the development area it had been apportioned.
San Bernardino, Calif.
San Bernardino filed for Chapter 9 municipal bankruptcy in 2012. It was the third Chapter 9 bankruptcy filed by a California city in one year. The declaration of bankruptcy was preceded by a city staff report that said San Bernardino faced an estimated $45 million deficit because of the city's exhausted reserve funds and future spending obligations.
A federal judge granted the city eligibility for bankruptcy protection, but San Bernardino has not had it easy since filing. From 2012 until May 2016, the city spent $18.8 million on bankruptcy-related expenses for attorneys and consultants.
Make Your Money Work Better for You
Stockton, Calif.
For a while, Stockton held the record for being the largest city to file for bankruptcy. Stockton filed for Chapter 9 bankruptcy protection on June 28, 2012, owing a substantial debt to several creditors. They included the California Public Employees' Retirement System, which managed the city's pension plan and had a massive $147.5 million claim against Stockton for unfunded pension costs.
These circumstances created a $26 million deficit in Stockton's budget that necessitated bankruptcy protection — the only option left, according to city officials.
Vallejo, Calif.
The San Francisco Bay Area city of Vallejo officially filed for Chapter 9 bankruptcy on May 23, 2008, just a few weeks after the city council unanimously voted to take the action. The city faced a $16 million deficit, a depleted reserve account and an inability to reach agreements with police and firefighter unions over pay cuts.
Vallejo's fundamental budget issue was the fact the city spent nearly three-quarters of its $80 million general fund on public safety salaries for positions such as police and firefighters. That percentage was much higher than the state average. Since filing for bankruptcy, Vallejo has recovered. In fact, house prices in this city jumped in 2016.
Orange County, Calif.
When Orange County, Calif., declared bankruptcy in 1994, it shook the market for public borrowing across the nation, potentially making it pricier for localities to borrow. The suburb of Los Angeles filed for bankruptcy after market interest rates rose in tandem with its excessive borrowing and risky investments went south. The investments fund had about $8 billion of investments, but borrowings of around $12 billion, and the county faced a loss of at least $1.5 billion.
Perhaps the worst news for Orange County, Calif., was that it faced the possibility of lawsuits from firms that loaned the investment fund billions of dollars, thanks to the risky investments it made. At least the county was able to make its payrolls before it declared bankruptcy. Wall Street firms denied any liability for firms that loaned to the fund.
Make Your Money Work Better for You
Hillview, Ky.
Contracts are difficult to back out of, as the town of Hillview discovered in 2005. Back in 2002, Hillview made a real estate deal with Truck America Training LLC, which planned to lease and then buy land from the city to develop a truck-driving school. After Truck America heavily invested in its plans for the school, Hillview tried to back out when another potential buyer emerged.
The truck company took Hillview to court over an $11.4 million claim, and the city lost. That lawsuit, along with other creditors, pushed Hillview to file for Chapter 9 bankruptcy protection on Aug. 20, 2015, facing approximately $50 million to $100 million in debt.
At the end of March 2016, Hillview reached a repayment deal in which it agreed to raise taxes and borrow $5 million to pay off a settlement.
Detroit
Detroit filed for Chapter 9 bankruptcy protection on July 18, 2013, becoming the record-holder as the largest city to file.
On a broad level, Detroit suffered from a general decline of the city — its population has dropped 28 percent since 2000. Bankruptcies in the auto industry also hit the city, with General Motors and Chrysler both filing for Chapter 11 bankruptcy protection in 2009.
Although still struggling, Detroit has made significant efforts toward recovery. In November 2014, a federal judge approved Detroit's plan to pay off about $7 billion in debt. Despite a history of poor municipal management, Detroit's economic response was quite efficient, handled by state-appointed bankruptcy attorney Kevyn Orr. At the time of bankruptcy, Detroit amassed total liabilities worth an estimated $18 billion.
Despite its troubles, Detroit appears to be heading in the right direction. Although Michigan is overall rated poorly among the best and worst states to start a business, Detroit shows good conditions for potential startups.
Make Your Money Work Better for You
Harrisburg, Pa.
The capital of Pennsylvania, Harrisburg got itself into financial trouble over a trash incinerator — technically, a trash-to-energy facility. The incinerator was supposed to cost $62.4 million and produce a $57.4 million surplus by 2028. Instead, costs eventually ballooned to more than $300 million, according to Bloomberg.
The City of Harrisburg filed a Chapter 9 voluntary petition for bankruptcy Oct. 11, 2011, according to the Pennsylvania Bar Association. But Harrisburg's municipal bankruptcy became more complicated in June 2011, when then-Pennsylvania Gov. Tom Corbett signed Act 26, a law that modified the state's financial code. The new legislation invalidated Harrisburg's attempts to seek Chapter 9 bankruptcy protection, leading to its dismissal by the U.S. Bankruptcy Court.
Instead of bankruptcy, Harrisburg went into receivership and sold the botched incinerator.
Central Falls, R.I.
Like many cities on this list, Central Falls faced serious financial headwinds due to the Great Recession. By 2011, the number of unfunded pensions and retiree health benefits soared to $80 million, against an annual budget of only $17 million, according to Reuters.
Central Falls filed for Chapter 9 bankruptcy on Aug. 1, 2011, due to roughly $20.8 million in outstanding debt, according to Moody's. That endangered the town's general obligation bond rating. Central Falls got its bankruptcy plan approved in court and emerged from Chapter 9 bankruptcy, although it continued to struggle in its recovery.
Recently, Central Falls closed a financial deal with the state. Rhode Island appropriated $600,000 to Central Falls to assist with its financial woes. That was the same amount of money Central Falls was court-ordered to pay the state in order to get its bankruptcy plan approved in the first place. The good news is that S&P Global Ratings upgraded the city's municipal bonds, reflecting increased confidence in financial management by the government of the city.
Make Your Money Work Better for You
Prichard, Ala.
Prichard, Ala., is a small town outside of Mobile — and it has declared bankruptcy twice, in 1999 and 2007. The city had been warned for years to do something to fix its pension fund, which was in trouble and would run out of money by 2009. When the fund ran out right on schedule, the city stopped sending pension checks to 150 people, which meant it also broke a state law requiring it to pay all promised retirement benefits.
Prichard began declining in the 1970s as the city's population went down 40 percent and the tax base followed suit. Its pension plan was established in 1956 as a supplement to Social Security, and everything was working until workers started retiring in their 50s, which the plan allowed. After the city declared bankruptcy in 1999, it reduced pension benefits by 8.5 percent. Despite the fact that the bankruptcy ordered him to, Prichard's mayor, Ronald K. Davis, failed to start paying $16.5 million into the fund. It's not surprising the city declared bankruptcy again in 2009.
Moffett, Okla.
Moffett is a tiny town on the Oklahoma-Arkansas border that incurred a huge deficit: $43,033 worth of assets against $199,396 in liabilities, according to NewsOk. The city sought Chapter 9 bankruptcy protection in January 2007, but the reasons for the bankruptcy filing are more complicated.
Moffett's longtime mayor, Billy Yandell, had run up a large bill on the town's tab without its knowledge or approval. When he died, Moffett discovered the debt. But what added to the town's debt crisis was something equally unusual.
In December 2006, the state Department of Public Safety declared Moffett as a speed-trap town and ordered police to stop issuing tickets on U.S. Route 64. On top of that, Oklahoma issued a state order prohibiting Moffett's police from enforcing traffic laws on U.S. 64. With the town's main source of revenue cut off, Moffett was forced to file for Chapter 9 bankruptcy protection.
Make Your Money Work Better for You
Hartford, Conn.
Hartford is the latest American city to be on the verge of bankruptcy, according to the Hartford Courant. Connecticut capital officials have been asking law firms that specialize in Chapter 9 bankruptcy to submit proposals, and the city anticipates coming up short in its budget. For 2018, Hartford is facing a $65 million deficit — add that to a $14 million shortfall in 2017 — and it's asking for $40 million in state aid to make up the difference. The city is split on declaring bankruptcy, with Mayor Luke Bronin saying he wasn't in " … a position to rule anything out," but Hartford City Council President Thomas "TJ" Clarke II saying he felt the move was premature.
Because half of Hartford's properties are tax-exempt and options for other sources of revenue are limited, the city is going broke. In addition, it has some of the highest property tax rates in the state, which rules out raising them to cover the budget gap.
Jefferson County, Ala.
In November 2011, Alabama's Jefferson County filed for bankruptcy court protection and instantly became the biggest municipal bankruptcy in U.S. history. The city thought it could avoid bankruptcy when it reached a deal with creditors to settle $3.14 billion in debts, but that deal fell apart.
In the mid-2000s, the county's debt climbed because bond issuance deals to upgrade its sewer system went belly up due to bribery, corruption and fraud charges that led to 22 people being convicted, among them Larry Langford, former mayor of Birmingham. Langford was found guilty of conducting corrupt business deals that added to the multibillion-dollar sewer debt. He was sentenced to 15 years in prison. After the bond debacle, interest rates rose, costs increased and eventually, the county found itself with more than $5 billion in total debt.
Make Your Money Work Better for You
Boise County, Idaho
In March 2011, Boise County, Idaho, filed for municipal bankruptcy protection. But it didn't file because of rising spending, unfunded pensions, falling tax revenue, or even city or county finances. Boise County filed bankruptcy because it couldn't pay a multimillion-dollar court judgment against it. The small town of 7,500 had no choice but to file after a residential treatment facility developer brought a federal lawsuit against it.
The county wanted to restrict the developer but lost the case when he sued under the federal Fair Housing Act. He won a $4 million judgment and $1.4 million for his attorneys' fees. Because Boise County's yearly operation budget is only around $9.4 million, it made an offer to the developer, which he turned down. It left Boise County with no option other than to file bankruptcy.
More From GOBankingRates
Photo Disclaimer: Please note photos are for illustrative purposes only. As a result, some of the photos might not reflect the cities listed in this article.