9 Successful People Born on Christmas Day

8 min Read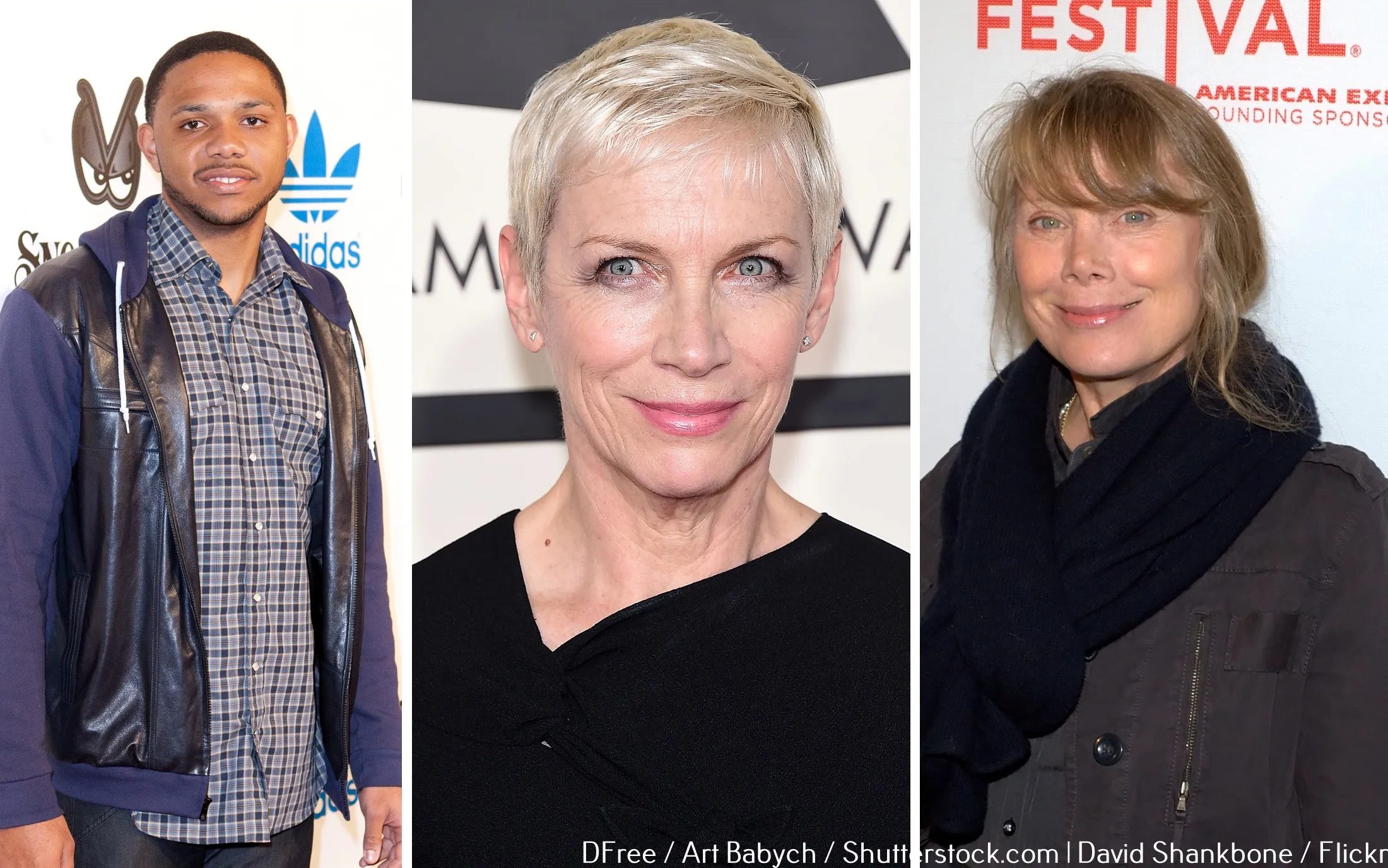 For many of us, the most notable thing about Dec. 25 is that it's Christmas. But Dec. 25 is also the day that many successful people were born, marking additional reasons to celebrate. Read on to see which successful people have Christmas birthdays.
Make Your Money Work Better for You
1. Conrad Hilton
Born: Dec. 25, 1887
Died: Jan. 3, 1979
Conrad Hilton made a name for himself by building the Hilton Hotel empire. The Hilton name still showers its star-power on his family, including socialites Nicky Hilton Rothschild and Paris Hilton who is said to be the first socialite who "became famous for being famous."
The Hilton empire began with a single 40-room hotel in Cisco, Texas, in 1919. Hilton later acquired Statler Hotels in 1954 in a deal that was reportedly the largest real estate transaction in the world at that time. He continued paving the way for an empire that today includes over 4,500 properties and over 745,000 rooms in 97 countries and territories. According to CelebrityNetWorth, Hilton's net worth sits at $1 billion.
2. Louis Chevrolet
Born: Dec. 25, 1878
Died: June 6, 1941
Louis Chevrolet gained fame as a race car driver, which led him to cross paths with General Motors founder Billy Durant. Durant hired Chevrolet for the General Motors racing team, and the two later co-founded the Chevrolet motor company.
It's said that Chevrolet didn't want his name associated with the low-end cars that Durant wanted to sell, so he left the company and sold all his shares. Chevrolet went back to racing, and later formed the Frontenac Motor Company. He also co-founded the Chevrolet Brothers Aircraft Company with his brother.
3. Humphrey Bogart
Born: Dec. 25, 1899
Died: Jan. 14, 1957
In 1999, the American Film Institute named Humphrey Bogart the "Greatest Male Star of All Time." Bogart developed a reputation for a strong work ethic as a highly paid actor. He starred in over 80 film, including "Casablanca," "Sabrina" and "The Maltese Falcon."
Bogart's road to fame started in 1920 when he was hired to manage a touring play called "The Ruined Lady." The job paid $50 a week and eventually led to theater roles, which paved the way for Bogart to move into film. His big breakthrough came when Warner Bros. bought movie rights to a play he starred in called "The Petrified Forest." Initially, Warner Bros. wanted to use another actor, but co-star Leslie Howard refused to act in the film without Bogart.
In 1947, Bogart inked a contract with Warner Bros. that guaranteed him $1 million a year for 15 years, but he died 10 years later after battling cancer. Bogart has a net worth of $5 million.
Read: 'Veronica Mars,' 'Friends' and 8 Other Movies and Shows That Were Saved by Fans
Make Your Money Work Better for You
4. Cab Calloway
Born: Dec. 25, 1907
Died: Nov. 18, 1994
Cab Calloway performed in theater and on film, but is best known as a jazz musician who was particularly skilled at a form called "scat." His musical career took off from nightclub gigs he did while attending law school in Chicago. He eventually went on the road, took lead in a band called the Missourians and was hired as the resident act at New York's Cotton Club, which was the place to be in 1930.
Calloway's 1931 hit "Minnie The Moocher" sold over 1 million copies and his band, the Cotton Club Orchestra, broke every record for all-black band audiences. Calloway broke color barriers and was reportedly the first African American jazz act to tour the South. By the late 1930s, Calloway's band was a top-grossing jazz act and it gave rise to other successful musicians, including Dizzy Gillespie, Ben Webster, Cozy Cole and many more.
In 1993, President Bill Clinton recognized Calloway as "one of the originators of American jazz" and awarded him a National Medal of Arts. In 1995, Calloway was inducted into the International Jazz Hall of Fame.
Read: Estate Planning 101: Why Everyone Needs an Estate Plan
5. Sissy Spacek
Born: Dec. 25, 1949
After high school, Sissy Spacek went to New York and spent the summer singing and playing the guitar in coffeehouses and clubs for just $10 a night. She believed she had a promising music career and chose to pursue it in New York instead of going to the University of Texas — but she ended up becoming an award-winning actress instead
Spacek's southern accent helped land her first big acting role in the 1973 crime drama "Badlands." And the acting career that unfolded led to an Oscar-nominated performance in "Carrie" and an Oscar for best actress for her role in "Coal Miner's Daughter" in 1980. Her role as Sally Rayburn in the Netflix thriller series "Bloodline," which was released in 2015, was her first role since 2012. Spacek is currently worth $15 million.
Make Your Money Work Better for You
6. Karl Rove
Born: Dec. 25, 1950
Political strategist Karl Rove was inducted into the American Association of Political Consultants Hall of Fame in 2012. He's known as "the architect" of President George W. Bush's 2000 and 2004 campaigns and for his roles as senior advisor and Deputy Chief of Staff during Bush's administration. But Rove's relationship with the Republican party has been lifelong.
At age 9, Rove was such a vocal supporter of Richard Nixon that an older girl who favored Kennedy beat him up. But Rove's passionate for politics continued to burn so deep that he abandoned his studies at the University of Utah to serve as chairman of the College Republicans in Washington, DC. That's where he first met George W. Bush while running an errand for the elder President Bush.
Rove resigned from his post during the Bush administration, but continued to be a fixture in the political commentary, advisory and fundraising circles. Rove has written books, is a Fox News contributor, and he's a Wall Street Journal columnist. He is currently worth about $6.6 million.
7. Annie Lennox
Born: Dec. 25, 1960
Musician and philanthropist Annie Lennox started out as a singer in the 1970s in the band The Tourist, but she gained international fame for her role in the Eurythmics. The group, which sold over 75 million albums, broke up after Lennox suffered a stillbirth during her second marriage that led her to withdraw from the celebrity spotlight. Since then, Lennox has released solo albums and reportedly earned a slot among the top ten highest-paid singers in the world. She's currently worth $45 million.
But in addition to being known for music, Lennox has also developed a renowned reputation as an activist and philanthropist, even launching an HIV/AIDS advocacy and fundraising campaign called SING. She has a list of accolades in tow for her efforts, including The Red Cross Humanitarian Award and the 2010 Barclays Women of the Year Award for her work on behalf of HIV/AIDS sufferers.
Make Your Money Work Better for You
8. Justin Trudeau
Born: Dec. 25, 1971
Although Justin Trudeau is the son of former Canadian Prime Minister Pierre Elliott Trudeau, he wasn't interested in politics initially. Trudeau earned a teaching degree from the University of British Columbia and taught French and math in Vancouver. His future had been predicted by President Richard Nixon, however. According to BBC, at a dinner gala in 1972, Nixon raised a toast to a then 4-month-old Trudeau becoming a Canadian prime minister. But it wasn't until after his father's death that he launched his political career.
In 2007, Trudeau started campaigning in a grocery store parking lot for the Liberal nomination in Papineau, an electoral district in Montreal. He then served two terms in Parliament and aimed to become the leader of the Liberal Party in 2012. In 2015, Nixon's prediction came true — Trudeau was elected Prime Minister of Canada. And after a decade of conservative rule, he has made some notable pledges, including raising taxes on the wealthy to support a tax cut for the middle class, legalizing marijuana and taking in more refugees. Currently, Trudeau is worth $1.5 million.
9. Eric Gordon
Born: Dec. 25, 1988
Even in high school Eric Gordon was viewed as an athlete with bright prospects. He was named Indiana's "Mr. Basketball" and began his professional NBA career when he was drafted by the Los Angeles Clippers in 2008, though, he is currently a guard for the New Orleans Pelicans.
During his career, Gordon has earned bragging rights for being a member of the 2010 Team USA squad that won the Gold Medal at the FIBA World Championship in Istanbul and for being a finalist for the 2012 U.S. Olympic men's team. Not to mention that he has a net worth of $14 million.
Gordon has suffered numerous physical challenges, which led him to have surgeries on both knees and ankles within three years. However, he still has the support and confidence of Pelicans' coach Alvin Gentry who offered him a four-year, $58 million contract in 2012, and of Pelicians' General Manager Dell Demps who described Gordon as a huge contributor to the team's success in 2014.
About the Author