21 Billionaires With Big, Bold Ideas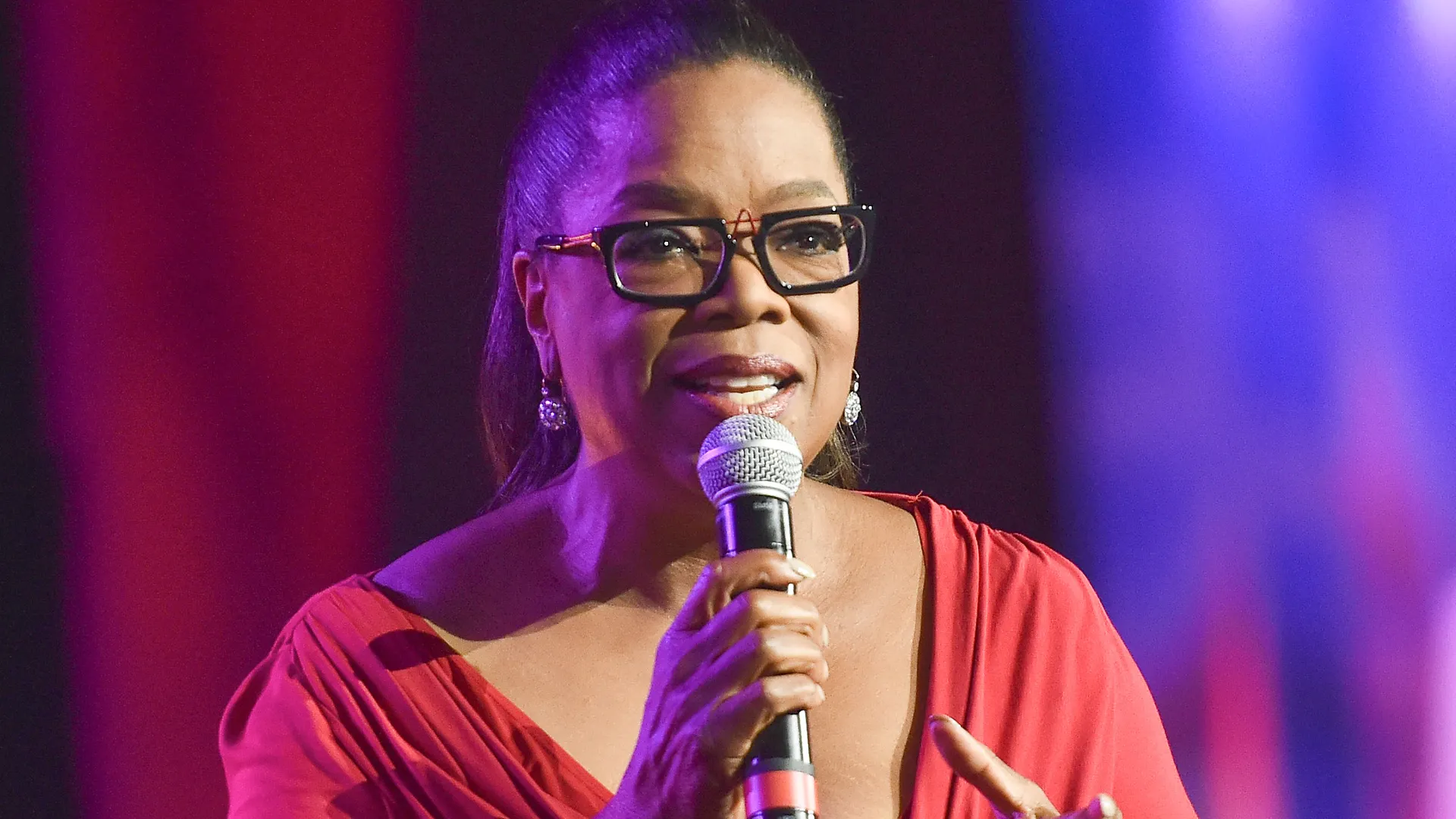 Unless you're lucky, people don't get rich and famous without having a good idea or two. But to become a billionaire, your ideas have to be so big and bold that they're capable of creating billions of dollars in value. And these 21 billionaires have exemplified not just substantial wealth, but substantial wisdom as well.
Click through to find out how to think like a billionaire.
Bill Gates
Melinda and Bill Gates — who are the world's wealthiest couple with a combined net worth of $85.7 billion, CNBC reported in July — formed the Bill and Melinda Gates Foundation in 2000. Their foundation works to find ways to improve the lives of billions of people living in extreme poverty around the globe.
Recently, the foundation announced it would also rev up its efforts in the U.S. as well, emphasizing the goal of making the lives of people in poor countries "improve faster in the next 15 years than at any other time in history."
Charles Simonyi
Charles Simonyi is just one of the investors who has supported Planetary Resources, a company whose vision is to do the impossible now by mining on asteroids.
"We anticipate being able to send the first commercial mission out to a near-Earth asteroid before the end of this decade," according to Planetary Resources President, Chris Lewicki.
Make Your Money Work Better for You
Jeff Bezos
Amazon founder Jeff Bezos, whose net worth is an impressive $58 billion, has reportedly invested at least $42 million in a project that aims to build a clock that will run for 10,000 years, reported Business Insider. According to Wired, the clock is a "symbol of the power of long-term thinking" for Bezos.
Bezos hopes it will have people thinking more about the distant future and how they can have a profound effect on it. It's just one example of why Bezos is one of the most successful businessmen in the world.
Paul Allen
In 2003, Microsoft co-founder and multibillionaire Paul Allen founded the Allen Institute for Brain Science. The purpose of this institute is to discover what makes us human and to answer some of the most pressing questions in neuroscience. To do this, the institute has embarked on a quest to map the human brain.
Mapping the entire human brain will have incalculable benefits for mankind, especially in helping to understand, treat and prevent diseases such as Alzheimer's and Parkinson's.
Elon Musk
Elon Musk is a serial entrepreneur and innovator who's been in the news because of the recent successful launch of the Falcon Heavy Rocket. The bizarre payload catapulted a Tesla vehicle into space that was "piloted" by a robot who "listened" to David Bowie's "Space Oddity" track in a perpetual loop.
Musk has big dreams when it comes to space travel. Musk announced that SpaceX has plans for a new rocket that will go to Mars in 2022 and perhaps eventually provide speedy trips around Earth.
Wendy and Eric Schmidt
In 2009, Wendy Schmidt went on her first scuba dive in the Caribbean's Grenadine islands. According to the New York Times, that's when she got the idea that more needed to be done to research the world's oceans. After talking it over with her husband, Chairman of Google Eric Schmidt decided to establish the Schmidt Ocean Institute with $100 million.
The institute's mission is to "advance the frontiers of ocean research and exploration" and uses its oceanographic research vessel, a 272-foot-long ship, to conduct its research.
Make Your Money Work Better for You
Peter Thiel
Peter Thiel's Breakout Labs, which invests in early-stage and innovating companies, announced in November 2015 that it will help fund CyteGen, which wants to combat aging. The specific dollar amount of how much the 48-year-old has donated to anti-aging causes and foundations is unknown, but it's reportedly in the millions.
George P. Mitchell
George P. Mitchell was a billionaire Texas oil developer before he died in 2013. He is credited with pioneering shale-drilling techniques, thereby triggering a renaissance in North American oil and natural gas production. Mitchell was also a philanthropist and gave $25 million to the Giant Magellan Telescope (GMT) project in 2011.
The GMT is being built in Chile's Atacama desert and will hopefully be able to determine the distance of faraway objects in space and what they are made of. The telescope is expected to finish construction in 2024 at a cost of $1 billion, reported ScienceMag.org.
Yuri Milner
Yuri Milner is a Russian investor with a net worth of $3.3 billion. In July, Milner announced that he will shell out at least $100 million in the next decade to fund a new project called Breakthrough Listen. His goal is to find alien life in space.
What He Did With His Money:
Dmitry Itskov
Similar to Peter Thiel, Dmitry Itskov wants to combat human aging. His approach is a little different, though.
Itskov, who's been called a billionaire as well as a multimillionaire by various outlets, wants to make humans immortal by putting digital copies of brains in non-biological carriers — or what the New York Times refers to as "low-cost avatars." This would enable a person to effectively exist for hundreds or even thousands of years.
Make Your Money Work Better for You
Manoj Bhargava
Manoj Bhargava is the billionaire creator of 5-hour Energy, and he is now on a mission to improve the lives of the millions of people living in homes with hardly any electricity.
Thanks to his fortune, Bhargava was able to build a stationary bike called the Free Electric that can power homes for a day with just one hour of pedaling.
Mark Zuckerberg
Facebook recently announced that it will give away over $10 million to community leaders. The grant could help many people who use Facebook apps and services, who are connecting communities and fostering advocacy in much needed regions of the world.
According to the grant application related to the initiative, "Facebook is looking for extraordinary community with a proven track record of leading communities that have a positive impact, build common ground and foster in-person connections."
Mark Cuban
Mark Cuban believes that your digital reputation will one day be more important than your real-life one. For this reason, he wants you to practice the kind of identity hygiene that will keep your online reputation intact — and you'd be wise to take Cuban's advice.
His solution? Cyber Dust, a messaging app. This app is described by Cuban as being a more secure way to send and post messages that matter to people who matter most: your followers. The goal is to get rid of content that could stick with your online reputation forever.
Oprah Winfrey
Oprah Winfrey is passionate about empowering young women, especially in places where there's disparity along racial, gender and socio-economic lines. That seems to be one of the reasons she opened the Oprah Winfrey Leadership Academy in 2007 in South Africa.
So far, she's given $100 million to support education for young women in the African country. The monies are donated through the academy's foundation and continue to support the girls even after their graduation.
Make Your Money Work Better for You
Warren Buffett
Warren Buffett is an investor and founder of Berkshire Hathaway. Though Buffett doesn't have his own foundation and isn't particularly vocal about his philanthropic passions, his big ideas are actually communicated through with his actions.
With over $65 billion in wealth, he's given more than 70 percent away, much of which went toward efforts funded by the Bill and Melinda Gates Foundation.
Richard Branson
Richard Branson, founder of the Virgin Group, has his hands in many industries. One of his recent investments involves a company called Memphis Meats.
The goal is to produce meat in a way that is safe for the environment as well as human consumption. Memphis Meat is creating a method to produce meat from animal cells to eliminate the need to feed, breed and slaughter animals.
Michael Bloomberg
The former mayor of New York City is pursuing and juxtaposing two great passions of this: cities and data. Bloomberg Philanthropies is the organization handles his charitable giving. In April of 2015, the nonprofit launched an effort called What Works Cities.
The idea is to help cities integrate insightful data points into their planning and operations to effectively combat problems like homelessness, crime, traffic and pollution. The results of these data-oriented undertakings could provide templates for other cities to follow.
Walton Family
The combined wealth of the Walton family heirs, as of 2010, were reported to be almost $100 billion. This clan of billionaires recently teamed up with Ford to support diversity efforts in the fine arts.
Both foundations will support diversity efforts by funding 20 museums around the country. Some of the more tactical efforts this funding will help involves hiring professionals from underrepresented populations. Programs will involve fellowships, mentorship and other career development assistance.
Make Your Money Work Better for You
Larry Ellison
Larry Ellison is the founder, CTO and chairperson of Oracle has been known to give generous donations to the Israeli Defense Forces (IDF.)
Yes, it's a controversial cause, but Ellison insists that the reason he supports the IDF isn't based solely on his Jewish ancestry. Ellison says that he has a deep regard for the nation's tech sector and believes that supporting the IDF will help preserve the billion dollar innovation.
George Soros
The wealthy, Hungary-born billionaire has given away over $12 billion in his lifetime. He supports causes that help marginalized and disenfranchised demographics.
With his wealth, he created the Open Society Foundations — a network of foundations, partners and projects in over 100 countries. More recently, his philanthropy has focused on political efforts that create more accountable, transparent and democratic societies.
Dagmar Dolby
Dagmar Dolby is heir to the Dolby fortune amassed by her husband Ray Dolby, who passed away in 2013. Mrs. Dolby recently invested in an early stage venture fund whose goal is to support supply chain innovation aimed at helping companies operate more transparently and ethically around the world.
Current portfolio companies will focus on technology like blockchain for product tracking and data analytics to reduce injury in the workplace and create more responsible supply chains.
Aja McClanahan contributed to the reporting for this article.

BEFORE YOU GO
See Today's Best
Banking Offers